George Fox Digital to Deliver Be Known Promise in Online Format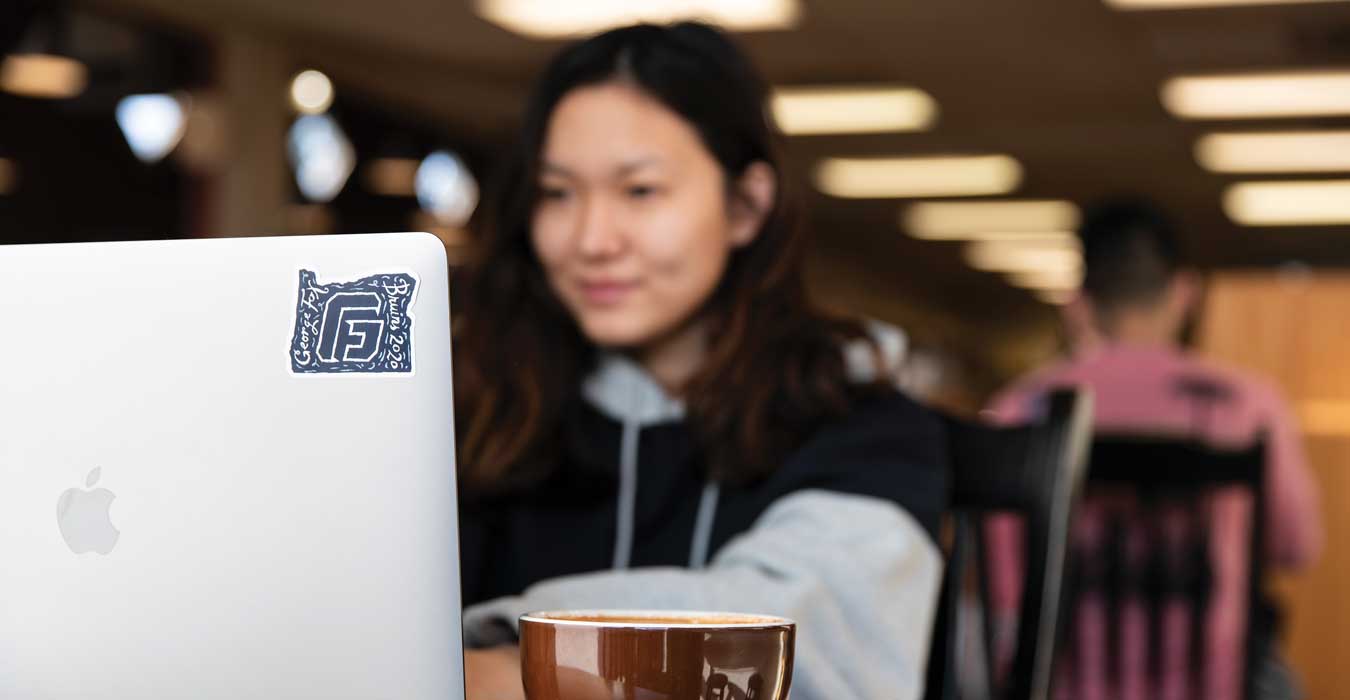 This fall, George Fox will launch an undergraduate online education program, George Fox Digital, which offers general education courses to students who need a remote learning option for their first year of college.
Though eager to enroll, some students are unable to participate in the university's residential experience because of pre-existing health conditions and financial considerations due to the coronavirus. Consequently, faculty and staff mobilized to create George Fox Digital as a rigorous online academic experience that will allow students to graduate in four consecutive years.
Students will spend one year taking general education courses online from award-winning faculty before seamlessly transitioning to on-campus learning the following year. Each of the 22 courses offered is specifically designed to be online and conforms to a prescribed format. For instance, students will never have to log into an online class at a specific time for a lecture. Instead, they can engage with the coursework during the hours they choose following a weekly rhythm of activities, which may include engaging videos, reading, assignments, and meetings with a mentor.
George Fox Digital will offer something students won't find in other online programs: the Be Known promise. Students will have the opportunity to build relationships with professors who intentionally walk with them through the freshman experience, forming mind and spirit alike as they reflect on their calling and begin to discover who God has created them to be. Students will also have the opportunity to connect with classmates in a variety of ways.
"There's a misconception that in an online course you can't connect with other students in the class, but that's just not true," says Brian Doak, longtime professor and newly appointed director of George Fox Digital. "Our experience shows us that, in fact, students get to know each other, they get to know their professors and they get to know their readings much in the same way that they do in person."
Because George Fox Digital is fully online and does not have a residential component, students in the program will save on room and board costs, lessening the financial impact of their first year.
Visit georgefox.edu/digital to learn more.