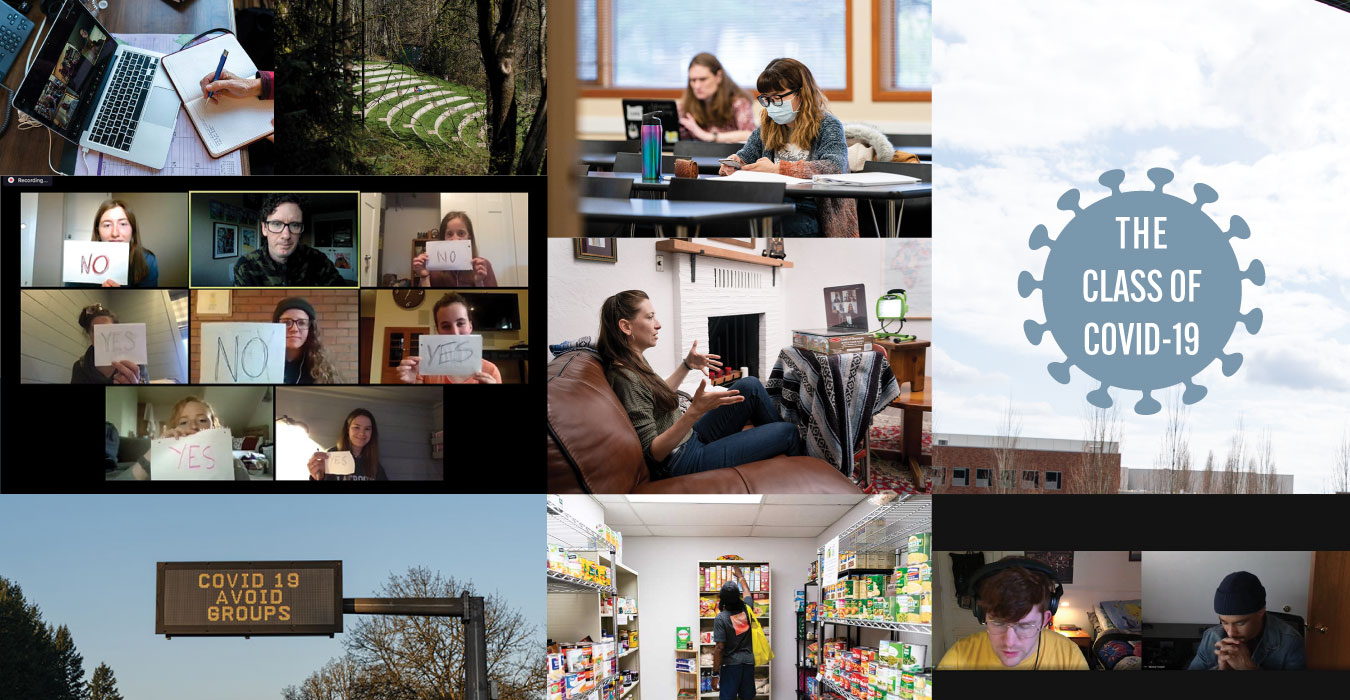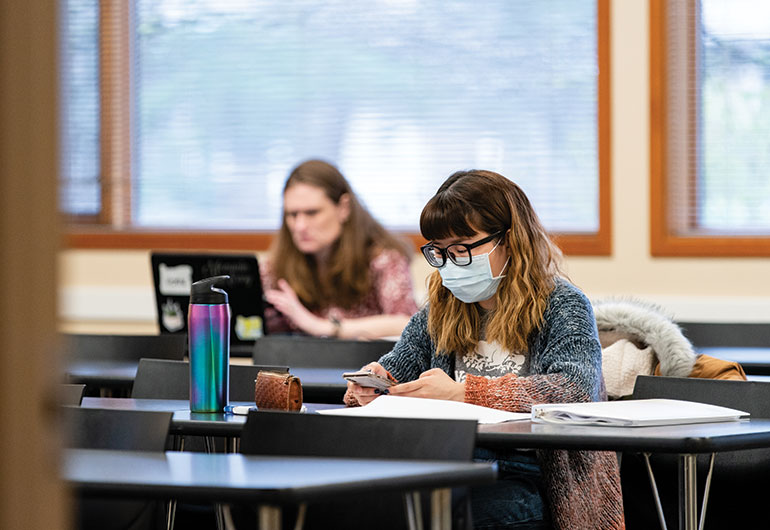 A new reality: As news of the spread of COVID-19 became more prevalent, students began practicing social distancing and other safety precautions in the classroom. In late March, campus was closed to comply with Oregon's "Stay Home, Save Lives" mandate.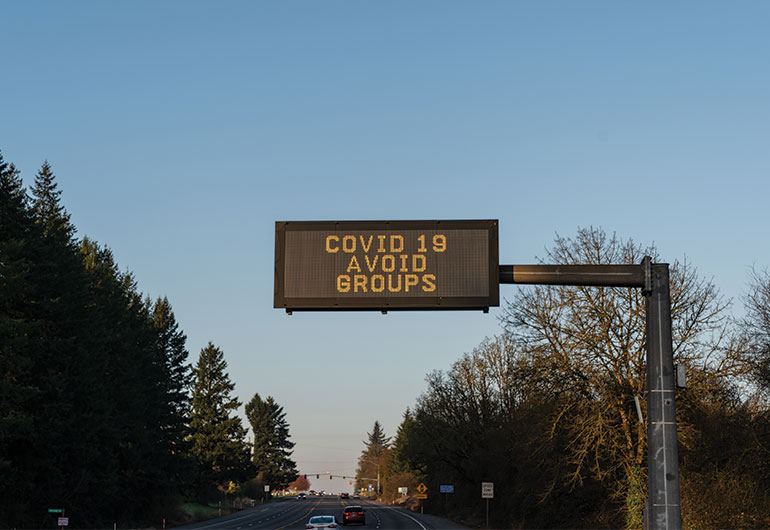 Sign of the times: A traffic sign on highway 99W reminds drivers coming into Newberg to avoid large group gatherings.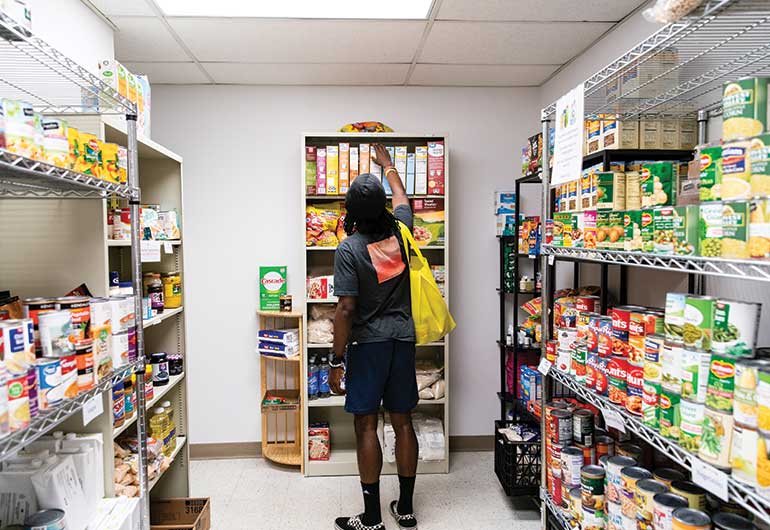 Strength in community: While campus was closed, the Bruin Community Pantry food bank remained open, with enhanced safety protocols, to ensure that no George Fox student went hungry.
Social distancing: A student sits alone in the university's outdoor amphitheater. As students moved home to begin remote learning, sights like this around campus became much more common.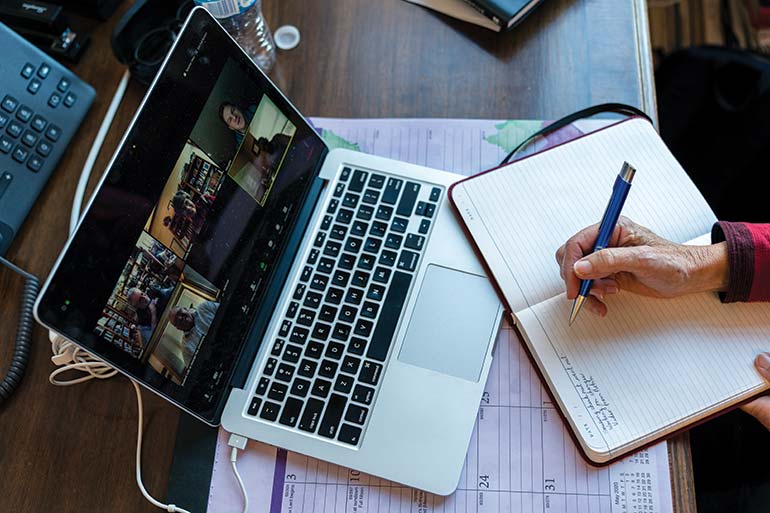 Meeting of the minds: The university leadership team, including President Robin Baker, connects via Zoom to discuss how best to care for students in a remote learning environment.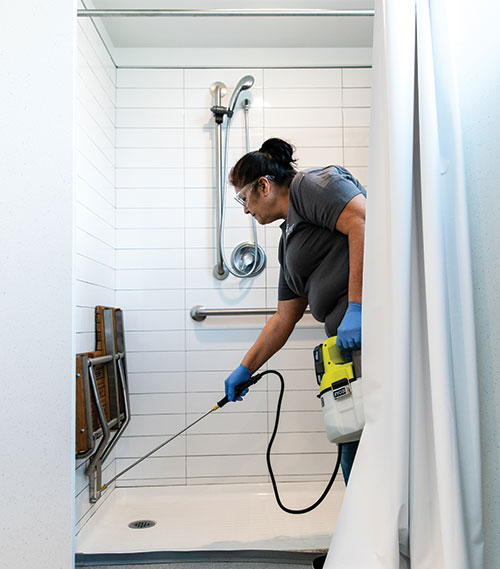 Deep cleaning: A Jani-King employee disinfects one of the residence hall bathrooms.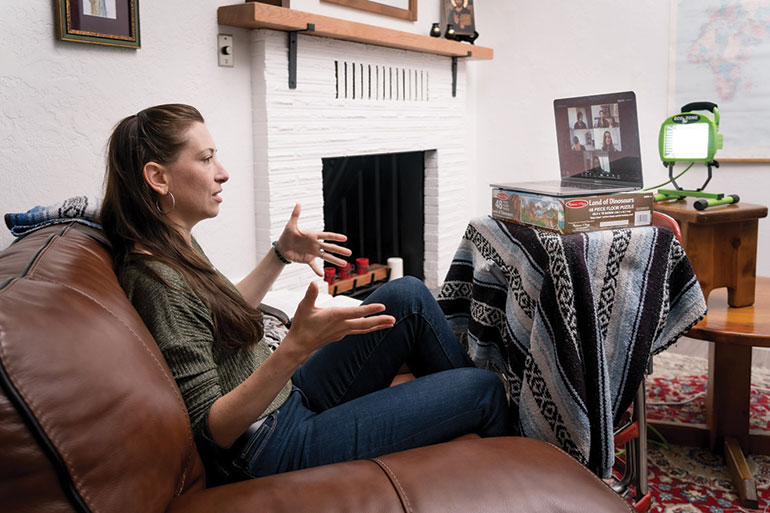 Home/work: English professor Jessica Ann Hughes leads class from a makeshift home office.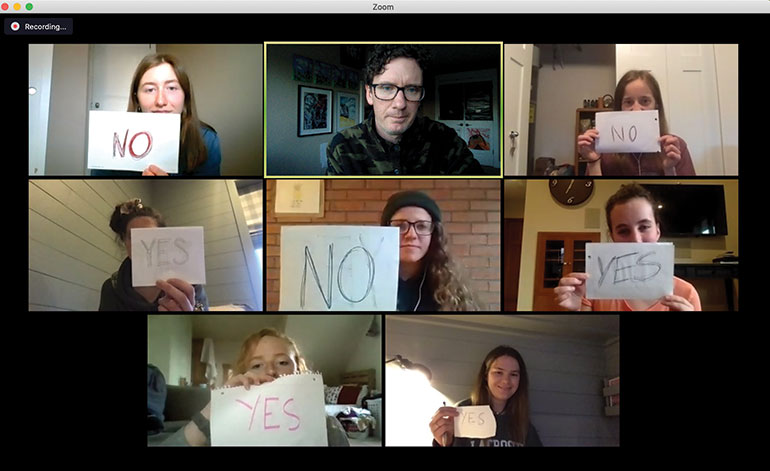 Virtual classroom: Biblical studies professor Brian Doak finds a creative way to engage with students.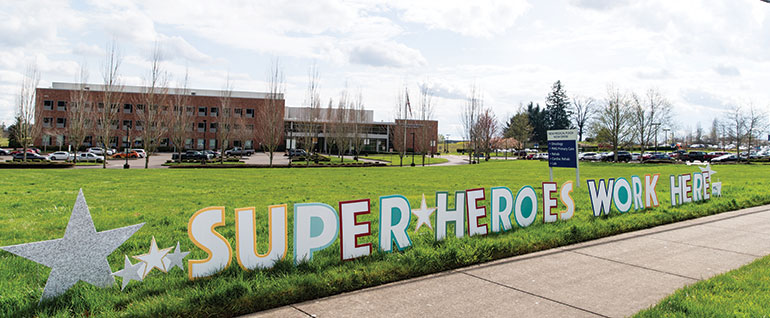 Signs of hope: George Fox alumna Jessica (Lavarias) Brittell ('06), co-owner of MOB Signs, created this display outside the Providence Newberg Medical Center to show appreciation for doctors and nurses on the front lines of the COVID-19 pandemic.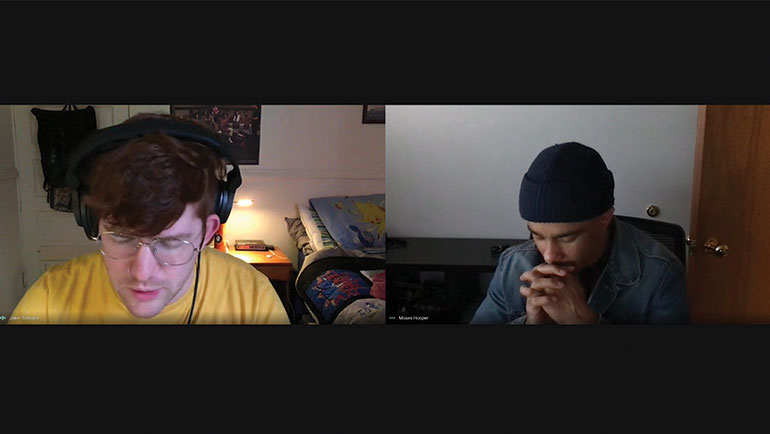 The university that prays together… Jake Thiessen and Moses Hooper from the marketing communications department pray before a virtual meeting.