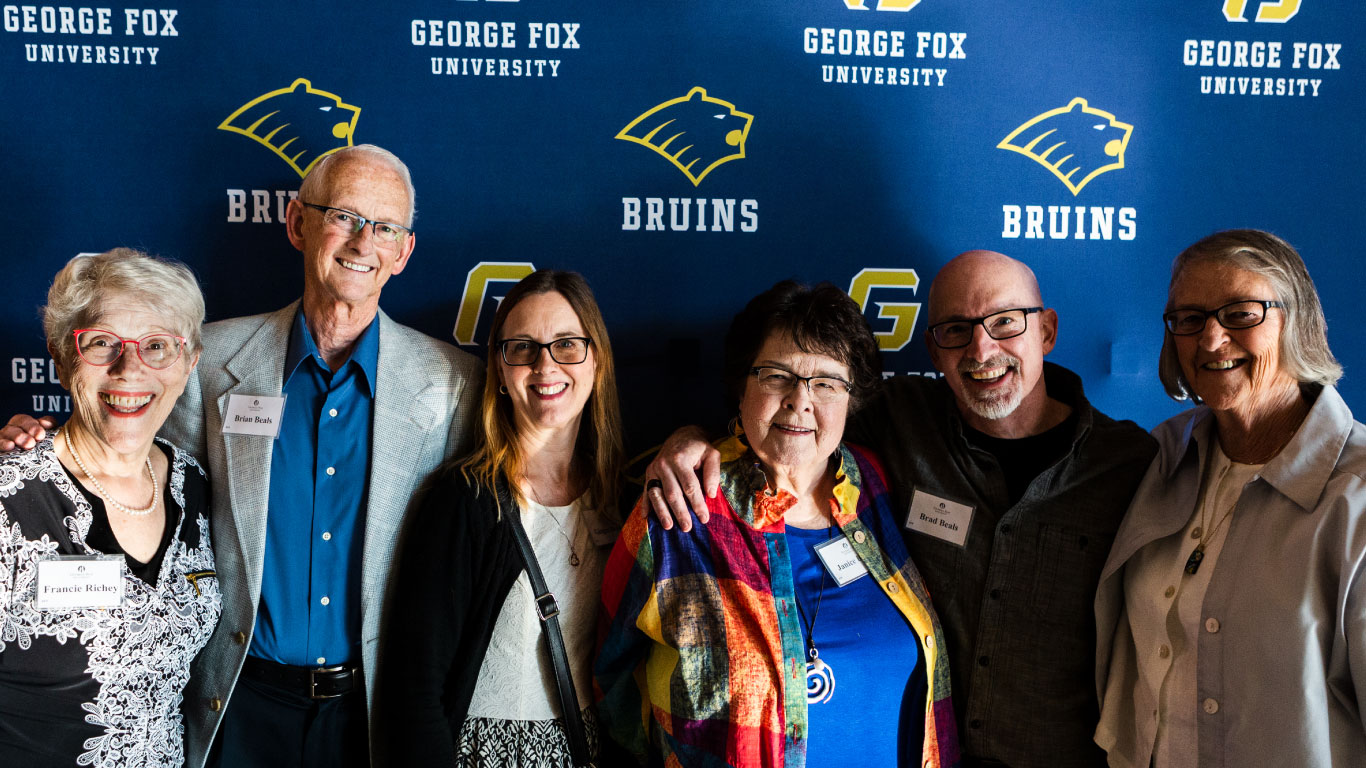 Alumni Engagement
Fall Musical Comedy | A Gentleman's Guide to Love and Murder
Return to campus to join us for a night of fun and musical shenanigans! Shows are scheduled Oct. 17-19 and 24-26 at 7:30 p.m., and Sundays, Oct. 20 and 27, at 2 p.m. in Wood-Mar Auditorium.
Synopsis: 1907. London. On the day of his mother's funeral, the impoverished Monty Navarro discovers that he is eighth in line to become the Earl of Highhurst. When Monty witnesses the seventh-in-line "accidentally" fall to his death, Monty decides the earldom may not be out of reach after all. (some mature themes)
Purchase Tickets
General Sports Events
Alumni are invited back to campus to reconnect with the community and cheer on the Bruins. Visit the athletic website for exact times and locations.
Learn More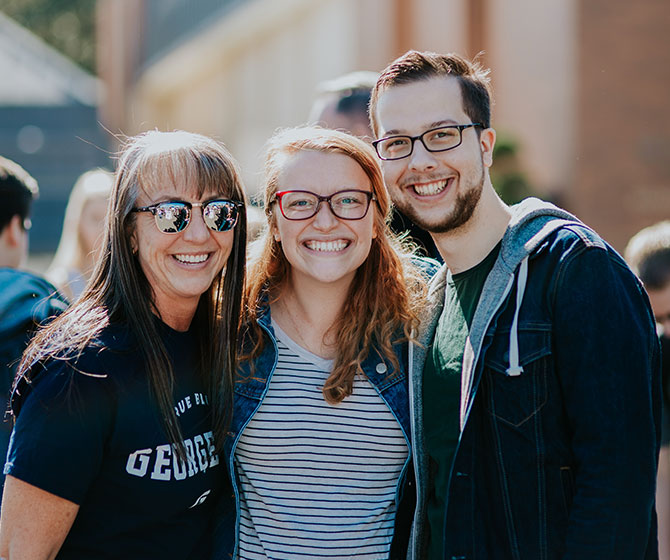 Alumni Benefits
Belonging to the George Fox University Alumni Association is free and fosters loyalty to your university, gives you a voice in alumni affairs, provides leadership opportunities, promotes continued excellence in education, and allows us to serve you with extra benefits such as:
Access to Information
Discounts on Services
Events and Opportunities
Benefits for Children of Alumni
Learn More
Give Back to Future Alumni
As a George Fox alumnus, you are a fabulous resource for current students.
Here are few ways you can give back to the George Fox community: