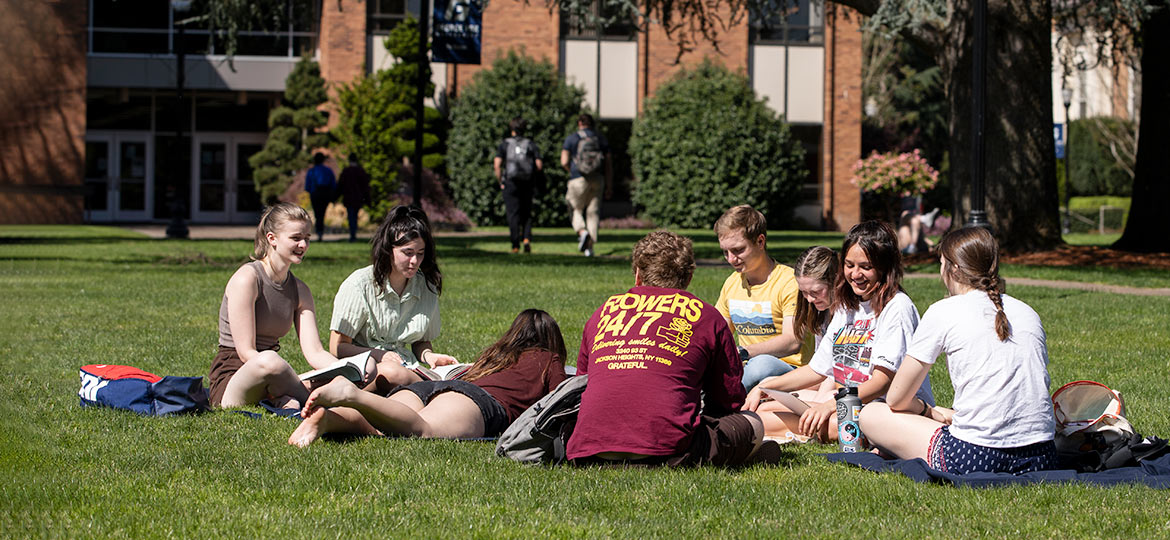 Resources
We want to be sure you have all the resources you need to successfully navigate your experience at George Fox. Below are links to services, offices and forms that relate to student life at Fox.
Current Students

Commuters

Are you a commuter? Visit our commuter page to get all the details on how you can connect to our community even while living off campus.
Student Services
Housed on the first floor of the Murdock Library, the ARC assists you through writing services, academic coaching, and tutoring services.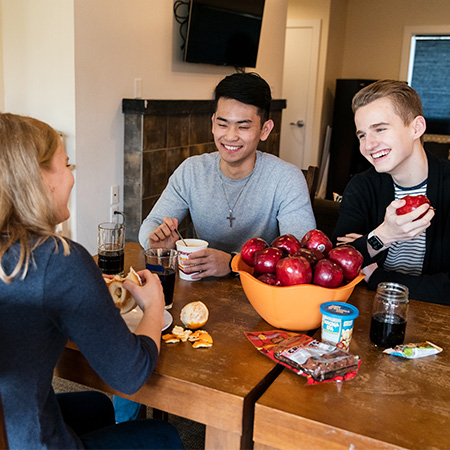 Bruin Boards is an online bulletin board for for sale, wanted, and for rent ads for the George Fox University community. Bruin Boards can be accessed directly by going to bruinboards.georgefox.edu.
The Bruin Community Pantry seeks to address the real problem of hunger (food insecurity) on campus. Our goal is to help meet the needs of students who, for one reason or another, do not have access to enough healthy food.
Campus Public Safety is ready to assist students, faculty and staff in their time of need while also serving as a resource for the education and promotion of safety on campus.
Located on the first floor of the Stevens Center, the Career & Academic Planning Center is committed to offering a wide variety of resources to assist students and alumni in preparing for today's challenging and exciting job market.
This office, located on the main floor of the Murdock Library, is available to provide information, forms and resources for those students with disabilities or who need special accommodations.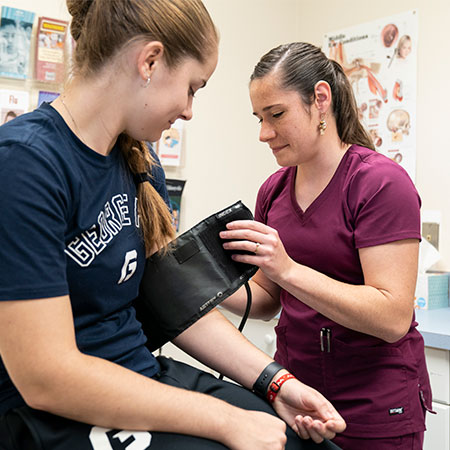 This service is dedicated to helping students stay healthy so they may achieve the highest personal growth and intellectual success. The Health and Counseling Center is located in the Woodward House at 200 N. River St.
Need assistance? The Student Support Network (SSN) is a small team of faculty, staff and administrators representing a variety of departments who confidentially discuss appropriate and timely interventions for students in need of assistance or support.
Located in the Portland Center, the center works with graduate and professional studies students to improve their writing. Face-to-face consultations are usually the most effective, but if an in-person appointment cannot be made, papers can be sent via email.
Campus Offices & Locations
MyGeorgeFox
Use the MyGeorgeFox portal to do everything from making a tuition payment and registering for classes to checking grades and updating your personal information.
Students traveling on university-sponsored off-campus trips or events are expected to follow a set of procedures.
Read about how one of our recent students overcame the "Sophomore Slump" during her second year on campus and thrived.