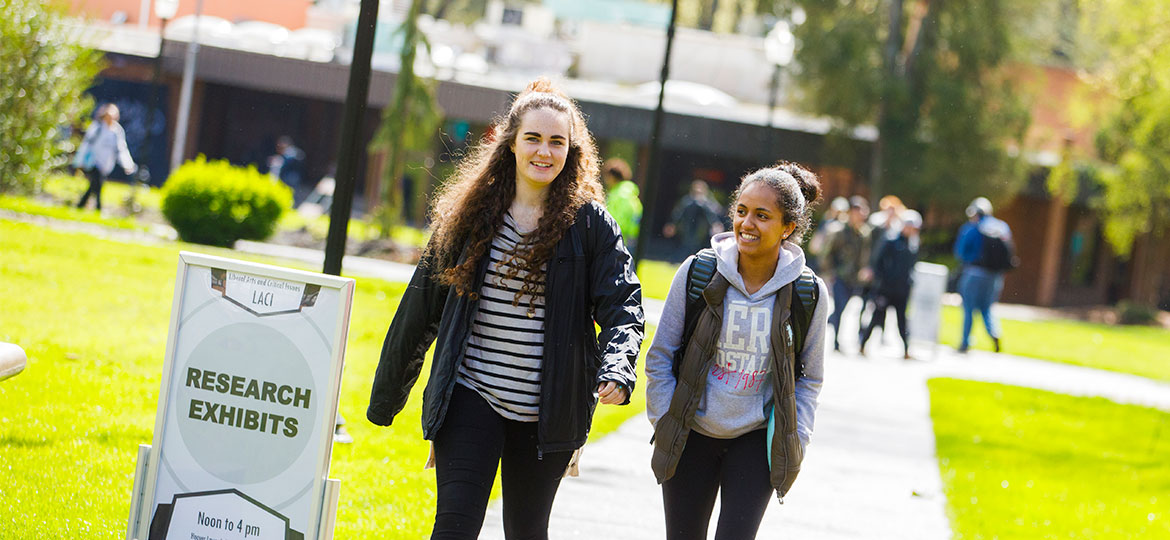 Student Life Leadership and Employment
Make the most of your time at George Fox by serving as a student leader or employee in the Office of Student Life! Not only will you have fun on the job, you'll learn new skills and develop valuable experience that will benefit you professionally and personally.
We have openings in the following departments:
Spiritual Life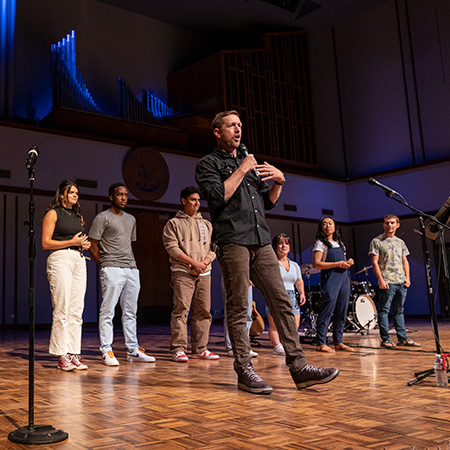 Do you thrive in leading others spiritually? Our spiritual life office offers paid internships! As an intern in our office, you'll exercise leadership and teamwork skills under the continuous mentorship of our campus pastors.
Campus Ministry Interns
Community Empowerment Interns
Commuter Life
Did you know that nearly half of our undergraduate population commutes to campus? For that reason, our commuter life team is intentional about helping commuters find their place. Our commuter assistants help manage events and programs, the FoxHole, and marketing and communications.
Student Government
Our student government organization, the Associated Student Community (ASC), is committed to representing and fearlessly advocating for the interests of all students through transparency, empowerment and collaboration. Our leadership team includes executive positions, class representatives, and multicultural representatives.
Class Reps
Executive Team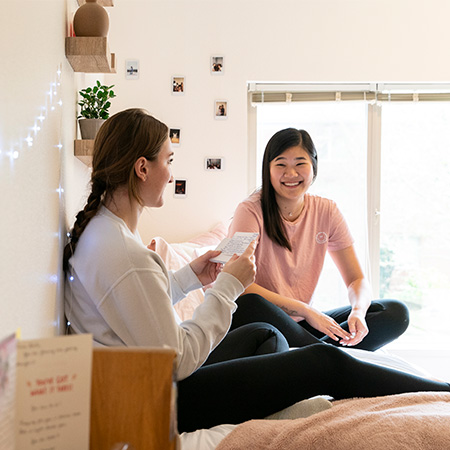 Residence Life
Our residence life staff is committed to supporting students in their learning and to journey with them through programming, resources, and by building relationally rich environments. You're invited to join in this effort by being "on the ground" as an assistant area coordinator or resident assistant.
Assistant Area Coordinator
Resident Assistant
Intercultural Resource Center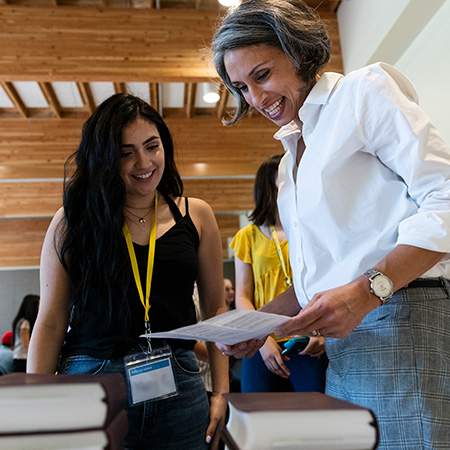 Our Intercultural Resource Center is committed to living out the Be Known promise, advocating for all students and recognizing the God-given dignity instilled in each person. We believe we have a theological mandate to embrace and foster the diversity in our community.
To that end, we offer internship opportunities that support our efforts to create a space that courageously engages in challenging conversations, finds healing in Christ-centered community, and wrestles to bring peace and restoration to our world.
Mosaic Intern
Mentorship Programs Intern
Social Media & Digital Engagement Intern
Multicultural Organizations Intern
Education Engagement Intern
First-Gen Intern
Student Activities
Let's face it: Attending college is hard work! Students need events and activities to help them unwind. That's where our student activities team comes in. We do our best to cater to our diverse student body by providing a wide variety of events, which, as you can imagine, takes a number of dedicated leaders.
We are on the lookout for students willing to lead in the areas of marketing, events, graphic design, and photography. Gain real-world experience while serving our student body!
Student Activities Lead
Student Activities Marketing Lead
Student Activities Events Team (12)
Student Activities Marketing Assistant
Student Activities Marketing Graphic Designer (2)
Student Activities Marketing Photographer
Student Activities Marketing Team (5)
Clubs Director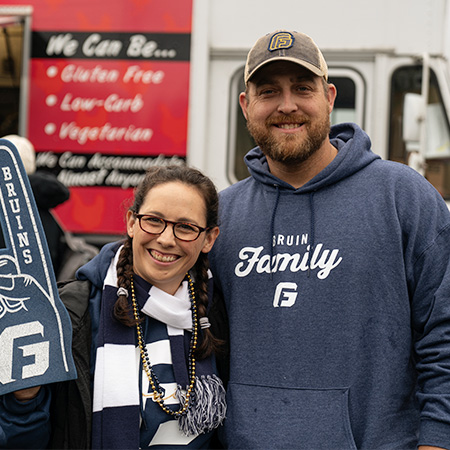 Parent and Family Programs
Parent and Family Programs is committed to building healthy relationships between our undergraduate students and their families. We communicate with families about news and events at George Fox and to provide programs and services to help them stay connected to their students and the university all year. We are seeking individuals who'd like to play a role in helping keep those lines of communication open!
Parent and Family Programs Graphic Design Intern
Parent and Family Programs Bilingual Intern
Student Life
Employment
University Recreation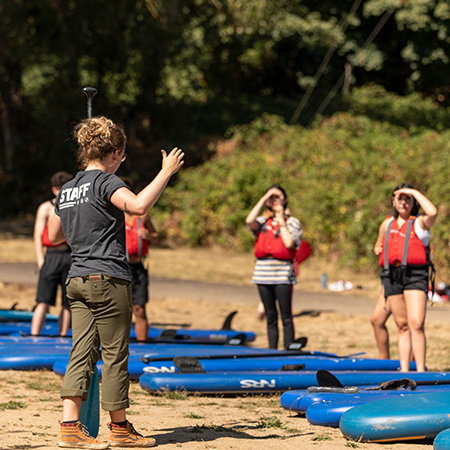 University Recreation exists so that every George Fox student can find their fit through exercise, play, exploration and competition. If you enjoy working with others in an environment that promotes health and wellness, you could very well be the perfect fit for us!
Intramural Sports Supervisor
Outdoor Recreation Trip Leader
Climbing Wall Supervisor
Exercise Coach
Group Fitness Instructor
Personal Trainer
Marketing and Outreach Specialist
Student Life Interns
The student life office is committed to providing Christ-centered services that foster a strong sense of connection and support for students. We are seeking individuals to assist our student life team in effectively communicating and serving our students and their families in collaboration with other campus partners.
Housing Operations Specialist
Marketing and Social Media Specialist
Student Life Office Assistant
Apply Now
in Handshake
Student leadership applications open Jan. 6, 2023. Full position details and the applications for student leadership and student life employee positions are available on Handshake, George Fox's online career services platform.
Download the Handshake app or go online to register: