At A Glance
3 Years
Average completion time**
Accreditation
ATS (Association of Theological Schools), NWCCU
Format
Fully online (no in-person requirement)
Hybrid (online courses with BridgeWeek in Portland each semester)
Application Deadlines
Rolling application deadline; apply now for the next fall cohort
* All stated financial information is subject to change. Financial aid available.
** Based on taking 8 credit hours of study per term in the fall and spring semesters and 4 credit hours during 1-2 summer semesters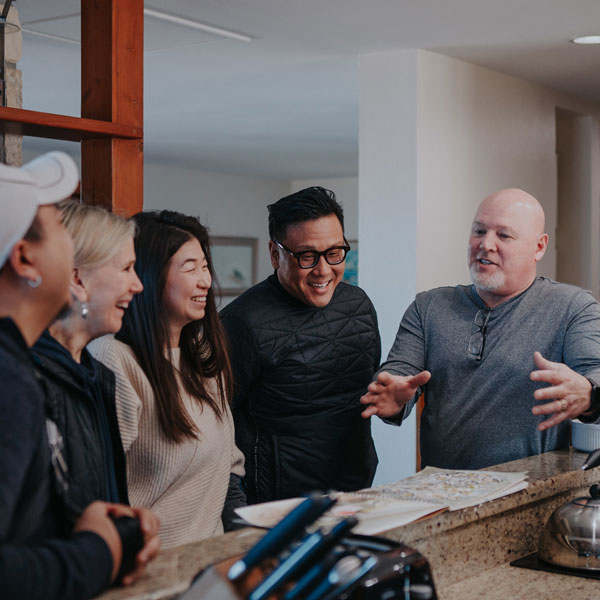 We hold a deep commitment to developing leaders who are confident biblical interpreters and ready to influence the church through pioneering academic research. This program is specifically designed for those who wish to pursue academia and other types of research, writing and teaching inside and outside of vocational ministry roles.
Interested in being equipped for pastoral ministry instead?
Check out our Master of Divinity
At the heart of Portland Seminary is a commitment to the spiritual formation of each student. Formation into Christlikeness prepares us to engage the world for the sake of Christ, and no matter what program you pursue, you will engage in an intentionally designed spiritual formation curriculum.
What 

Will I Experience?
Delve into Old and New Testament texts as literature, with particular interest in spiritual formation and Christian practice
Learn advanced methods of exegesis and interpretation that informs today's major theological themes
Master biblical Hebrew or New Testament Greek
Understand the history of Christianity and how it has guided the construction of modern Christian theology
Explore current theological and social challenges such as racism, sexism, earth care, etc.
Choose from 2 Specializations
Program Experiences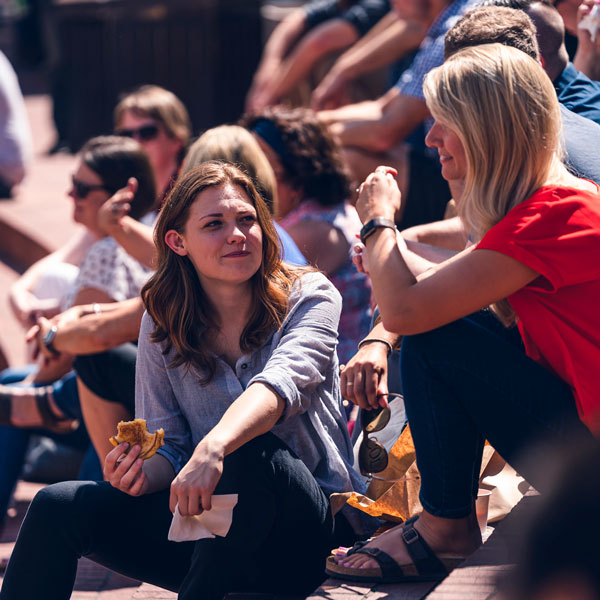 WaterFront is a required two-day online orientation for new students (with the exception of those enrolled in the spiritual direction certification program) every August. This event is full of opportunities for students to connect with faculty, other new students, make final preparations for studies, and participate in spiritual formation activities.
BridgeWeek is the seventh week of every semester when all hybrid students come to Portland for face-to-face intensives. Special events are offered throughout the week.
Flexible Format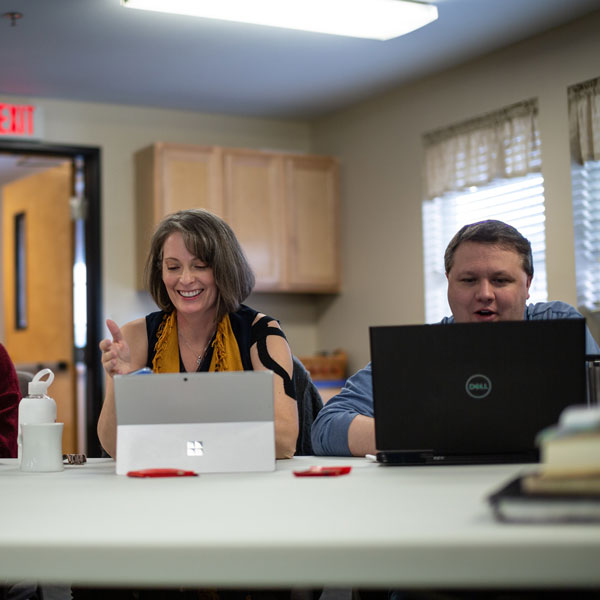 Flexible in format, the Master of Arts in Theological Studies is a two- to three-year program in which you study with diverse faculty and cohort peers alongside a tight-knit cohort.
Our hybrid format blends online learning with intensive in-person instruction at two points during the year.
What does a hybrid format look like?
Connect with a vibrant cohort of learners who grow in faith and ministry skills through a variety of experiences: traditional classroom lessons, special off-site events and "hybrid" online courses.

Meet periodically through video chat for hybrid online courses or meet weekly for fully online courses

Attend BridgeWeek in Portland every October and February (7th week of classes)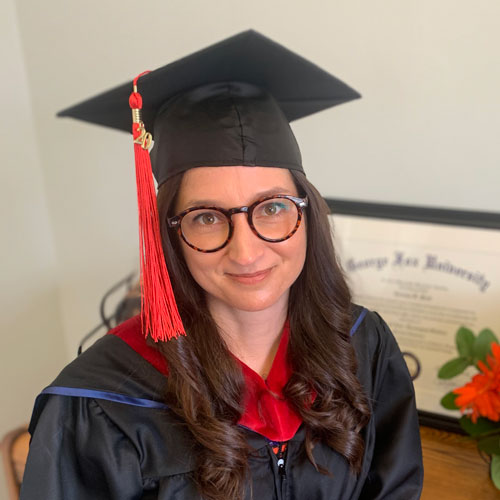 Carissa Plett
Master of Arts in Theological Studies, 2020
I am deeply grateful for the ways this learning journey has awakened, formed and stretched me, and for the confidence it has given me to question, research, write and hold space for others. The gift of this experience will continue to shape who I am becoming for years to come.
Questions?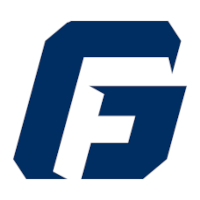 Admissions Counselor, Seminary