Online Programs at Portland Seminary
What is God
Leading

 You to?

Whether it's training to nurture your pastoral leadership, to lead thoughtfully in various ministry contexts, or to expand your reach as a global leader, Portland Seminary has programs and certificates that will help you:
Explore spiritual formation, leadership, theology, history, and biblical studies on a deeper level
Fine-tune your skills in a key area of interest
Learn proactive leadership, address a ministry challenge with confidence, and gain a lifelong community
Supplement your knowledge with focused training in spiritual formation or spiritual direction
Masters
Programs
Whether you're called to pastoral leadership, have been serving as a pastor and want to enrich your leadership, or desire a more academic approach, our masters program offerings provide you with a biblical foundation and framework for the next steps in your ministry or academic pursuits.
Masters Degree Programs Homepage
Programs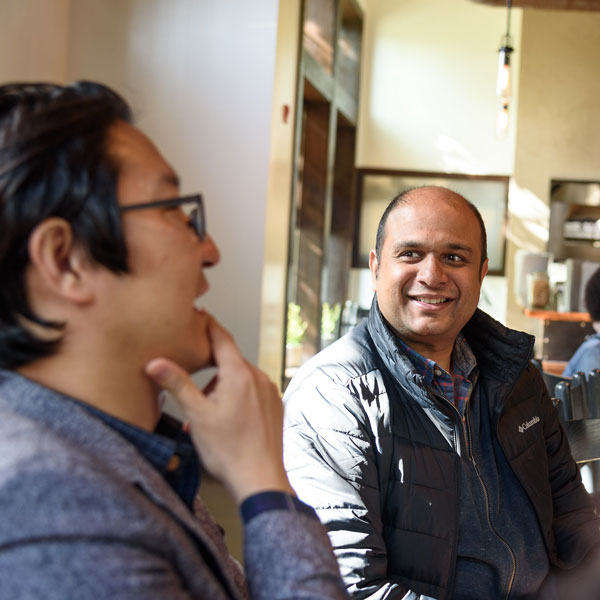 Doctoral
Programs
You're ready to use your years of ministry experience as a means to catapult you as a Christian leader who creatively addresses needs, problems or opportunities our world so desperately craves. We offer two Doctor of Ministry degrees and one Doctor of Leadership degree in an online format to help you unearth the next stage in your leadership.
Programs
Masters
Specializations
Delve into church history, advance your knowledge of Greek or Hebrew, or cultivate self-awareness through spiritual formation. You can enrich your seminary education by adding one of our five specializations to your masters program.
Certifications
Maybe you desire training in biblical or theological studies, desire to grow spiritually in an academic setting that is structured and intentional, or feel like spiritual direction is the next step in your ministry. Whatever the call, build your knowledge and experience by pursuing one of our certification programs in a fully online, flexible format.
Questions?
Admissions Counselor, Seminary