Doctor of Leadership in Global Perspectives
At A Glance
$604*
Cost per semester credit hour
Accreditation
ATS (Association of Theological Schools), NWCCU
Tuition cost for entire program
$22,952* (plus $2,800 per Advance intensive)
* All stated financial information is subject to change. Financial aid available.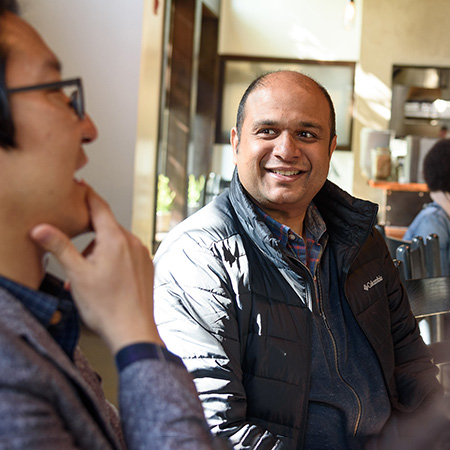 Differentiated Leadership in an Anxious World
We live in an era of disruption, upheaval and uncertainty, and we need Christian leaders who are willing to step forward and guide our communities and organizations into a hopeful future. In this program, you'll cross cultural divides, apprentice with experienced mentors, grow both as a person and in your leadership, and do it alongside a cohort of experienced leaders who become friends.
What

Will I Experience?

Under the guidance of Dr. Jason Swan Clark, the program emphasizes:
Differentiated Leadership: You'll explore leadership theory and practice to develop a deeper understanding of self and vocation that is consistent with your personality, values and mission.
Expanding Perspectives:

You'll develop a globally informed leadership philosophy and practice

that integrates cognitive, behavioral, spiritual and theological disciplines.

Collaborative research, innovation and contribution: Through the Project Portfolio process, you'll explore needs, problems, or opportunities (NPO) in complex, professional environments and complete a professional project.
Course Work
Program Details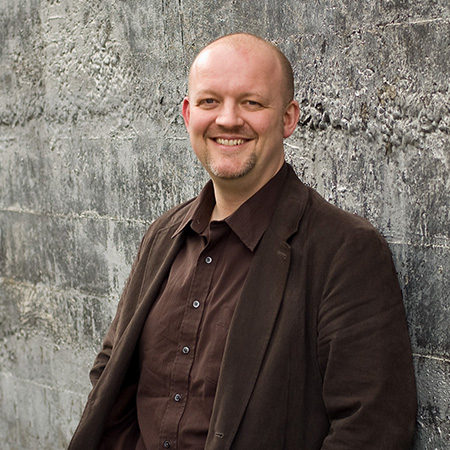 Lead-mentor Directed
Lead mentor Dr. Jason Swan Clark sets the overall inspiration, ethos and direction of the program and oversees coursework. You'll take four courses with Dr. Clark over two years. He facilitates online discussions, provides feedback on individual leadership development plans, and participates in the Project Portfolio examination.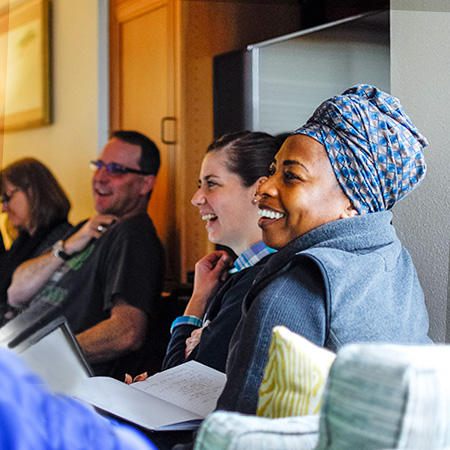 Online and Flexible
You'll join a cohort that meets once a week for a video-conference conversation with Dr. Clark and one another. You'll also regularly interact with project faculty in small peer groups each semester.
Cohort-based
Each fall semester, students are organized into a cohort of 12 to 18 that journey together through the program. The cohort provides a learning community for sharing research, insights and personal ministry experiences.
Advances in Washington D.C., London, and Cape Town
You will participate in an online orientation to begin the program and three face-to-face intensives (or what we call "Advances") in Washington D.C. (2021 only), London, Cape Town and Singapore (tentatively). Advances serve as "adventures with a purpose" to push the boundaries of your thinking through on-the-ground engagement with mentors, leaders and scholars.
Note: Due to the evolving COVID-19 restrictions, we are prepared to adjust Advance experiences as necessary to ensure student and faculty safety.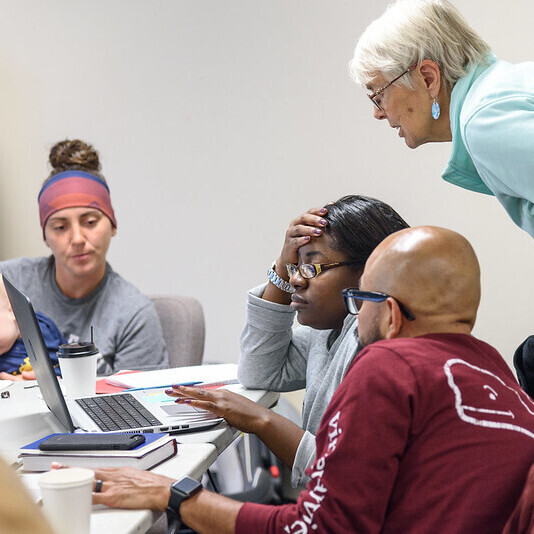 Project Faculty
You will be paired with a project faculty member for three years. Project faculty join students at the first two Advances and meet regularly online to guide them in their research.
Project Portfolio
You'll journey through a series of research milestones to generate the final Project Portfolio that addresses a need, problem, or opportunity (NPO) in your context.
Questions?
Admissions Counselor, Seminary