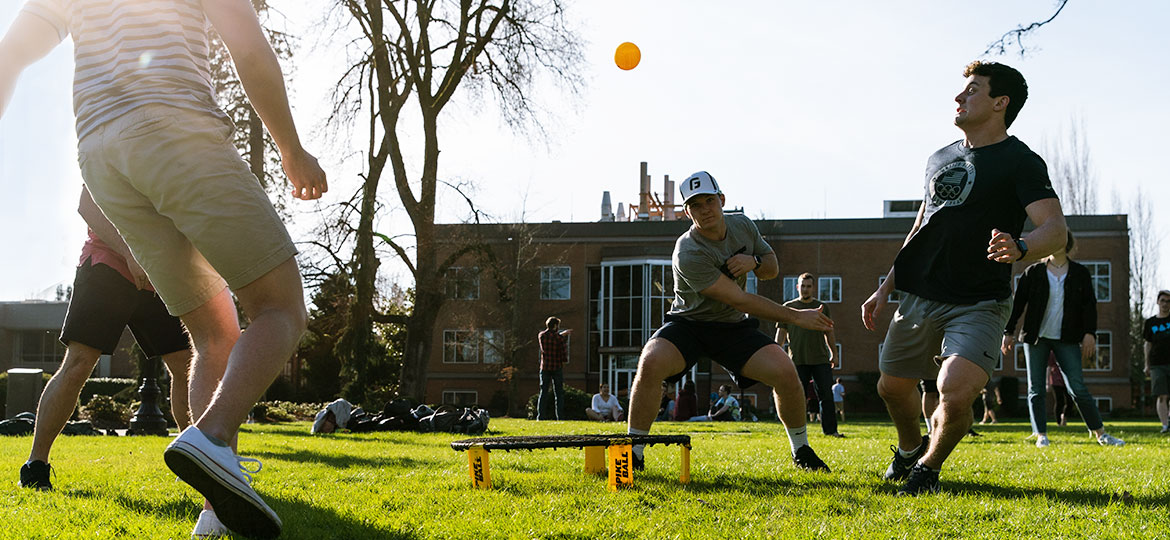 Faith & Campus Life
At George Fox, boredom is not an option. The spirit of community is an exciting and vital part of campus life, and we offer numerous ways to connect with one another, do outreach together, deepen our faith, and explore God's creation..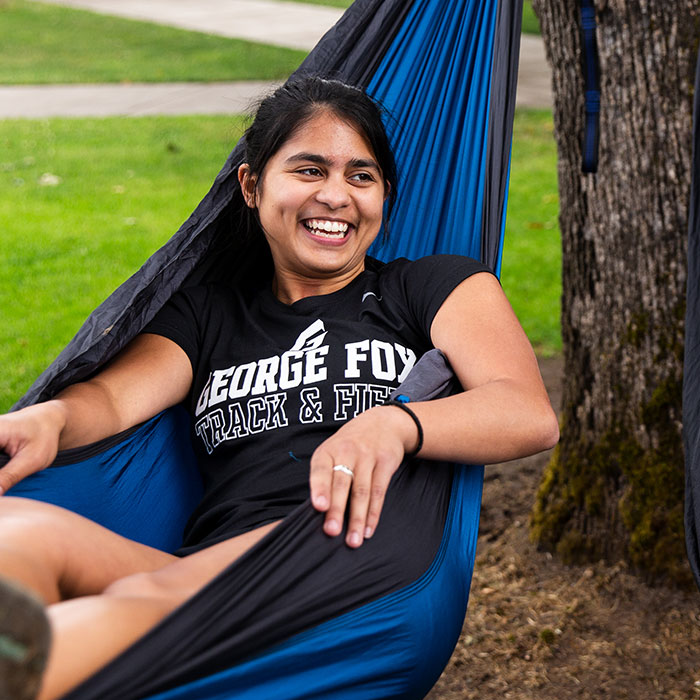 We regularly organize theme dances, movie nights, worship gatherings, community competitions and more. Students also coordinate ministries to show love to our under-resourced neighbors by taking service trips, spending time with the elderly, helping out foster parents, and mentoring Little Bruins.
Whether it's competing in Division III athletics, starring in a play, helping your neighbors, or showcasing your dance moves in our Lip Sync event, you'll make memories and forge life-changing relationships.
It's more than a campus. It's home.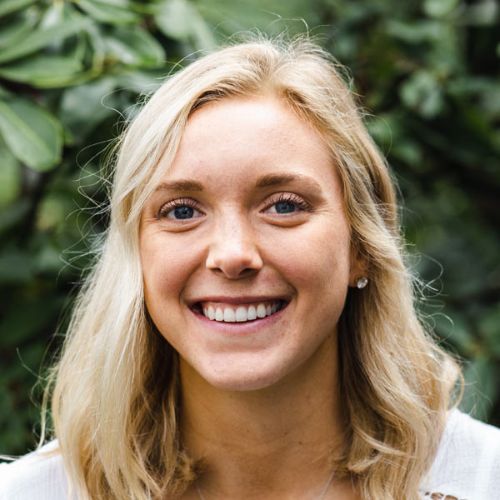 Haylee Hutzler, Class of 2019
The Christ-centered culture and atmosphere that this university represents is something I feel very blessed to have been a part of. Being a student-athlete at George Fox, learning and playing for something so much greater than myself, is going to be something that I will cherish forever.