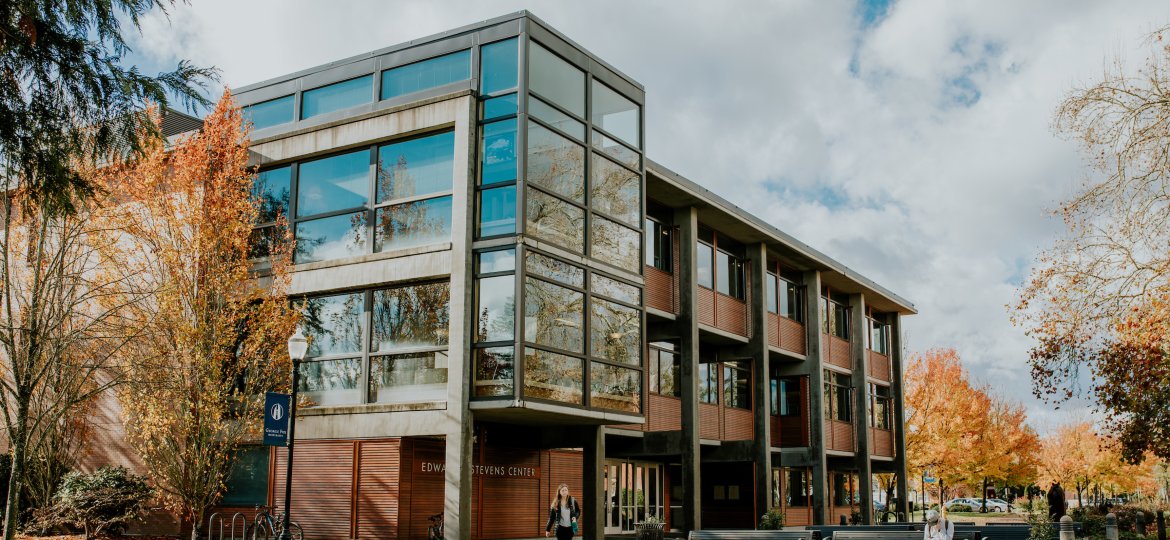 Campus Services
In addition to top-notch academics and vibrant campus life, George Fox also offers a variety of other services to help you live and thrive as a whole person while you're here.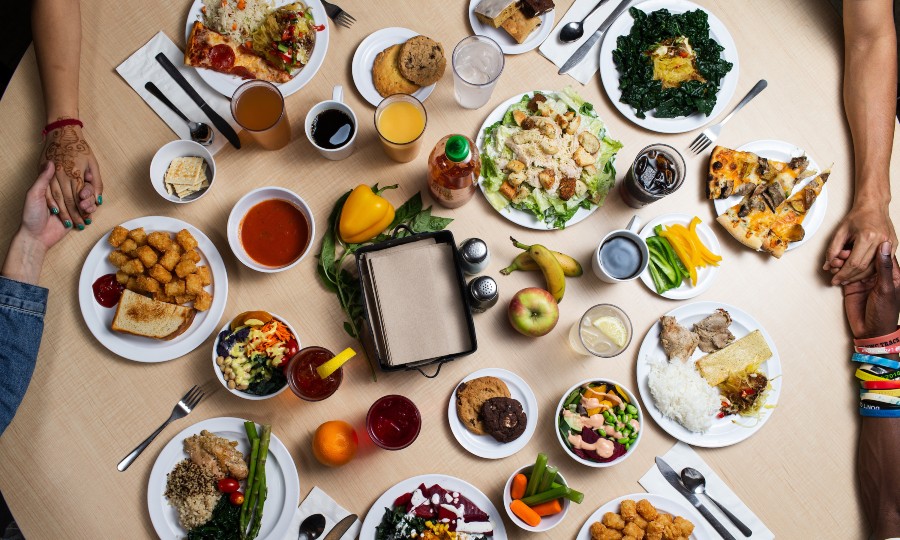 Dining
If you're on a meal plan, you'll eat most of your meals in the Canyon Commons dining room, which offers a wide variety of fresh and healthy foods, including consistent options for those with special dietary needs. Our meals are prepared by Bon Appétit, an on-site restaurant company known for culinary expertise and flavorful food prepared from scratch.
For choices outside of the meal plan, an adjacent café offers menu items ranging from cooked-to-order breakfasts, grilled lunches and homemade desserts and soups. And you'll find great grab-and-go options in our Bruin Den and Bruin Bites cafes, located in the Klages Center.
Hadlock Student Center
Find your fit at our 48,000-square-foot facility that overlooks Hess Creek Canyon and features a climbing wall and bouldering space, three basketball/volleyball courts, an elevated running track, and two yoga/dance/aerobics studios.
Love to compete? This is where you'll take on your peers and professors in intramural activities such as 3-on-3 basketball, volleyball and badminton. It's also where you can rent recreational equipment – at student-friendly prices – to explore the beauty of the Oregon outdoors.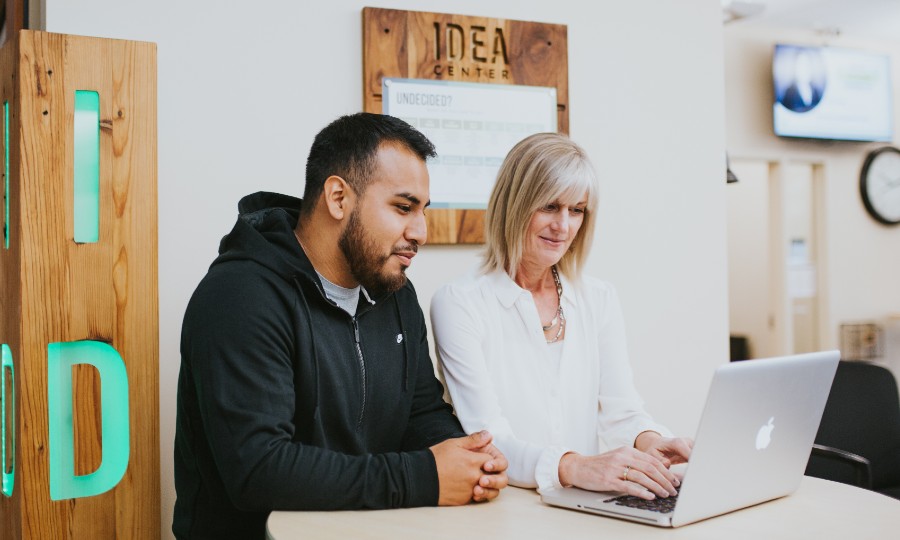 Career & Academic Planning Center
Need some academic and/or career coaching? The Career & Academic Planning Center is the place to go for help with the job search, enrollment counseling and coaching, graduate school information, and assistance in getting connected with internship opportunities. We give you the tools you need to help you present your skills professionally and thoroughly.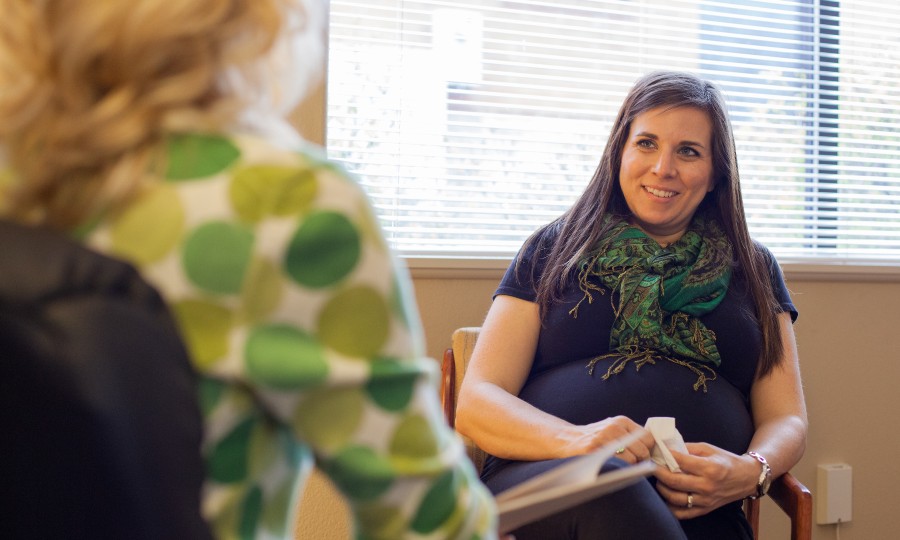 Health & Counseling Center
We're big on staying healthy – physically, mentally and emotionally – so you have a place to go if you need counseling, medical advice, immunizations, a flu shot, a physical, a prescription or healthcare resources. Our advice nurse is here to answer medical questions you might have, and we offer a telehealth option for those who don't come to our office in person.
Note: The Health & Counseling Center is using telehealth for both medical and counseling services during the 2020-21 school year to prevent the spread of COVID-19.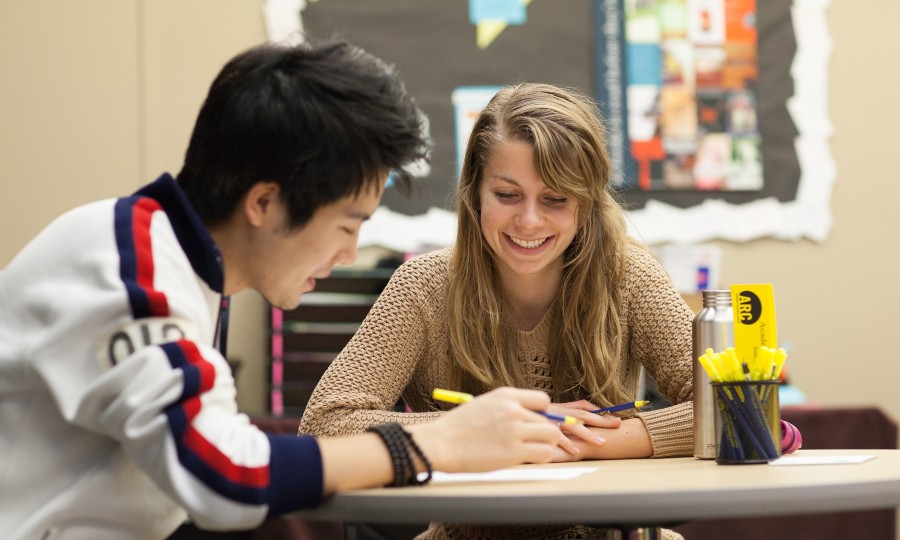 Learning Support Services
We do all we can to help you be an effective learner, offering support through our Academic Resource Center (ARC) and Disability Services office. The former provides private tutors, writing assistance, and time management consulting, while the latter offers note takers, scribes and sign language interpreters, among other services, for our students with disabilities.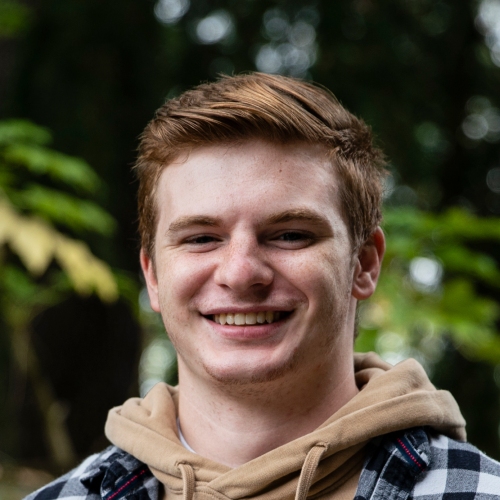 Evan Teter, Class of 2022
The professors are AMAZING! They invest not only in your academic life, but also your personal life (if you allow them to, of course). I have had times that I have struggled a bit with grades because of things happening in my personal life, but instead of telling me, "Why aren't you doing better?," they frame it as, "Can you help me understand where you are at? And is there anything I can do to support you?" It is such a comforting feeling. And when you open up to them about a tough thing going on, they drop everything and pray for you.