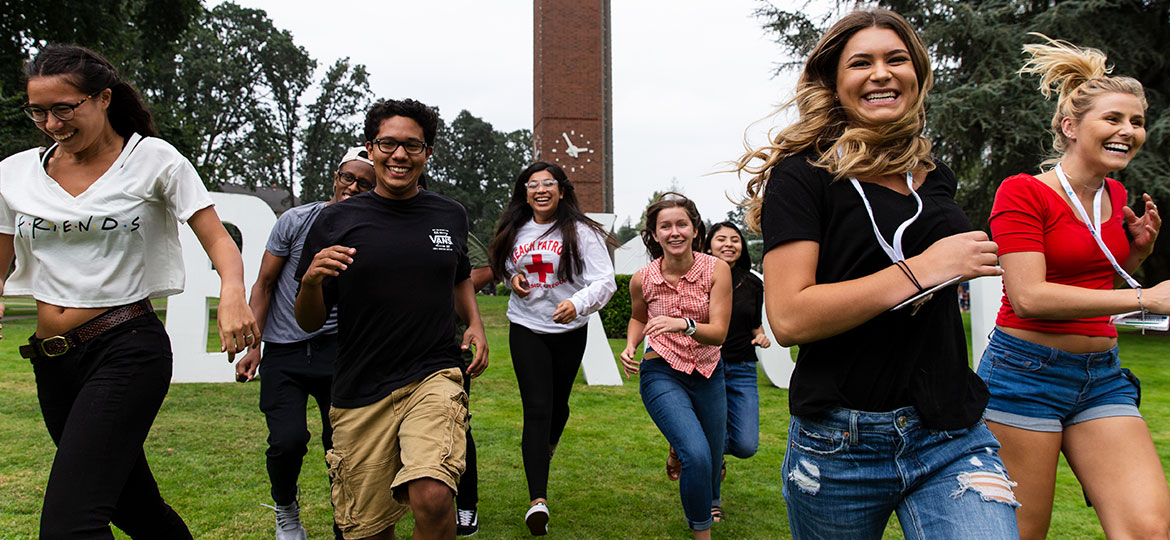 On-Campus Events & Activities
Experience Joy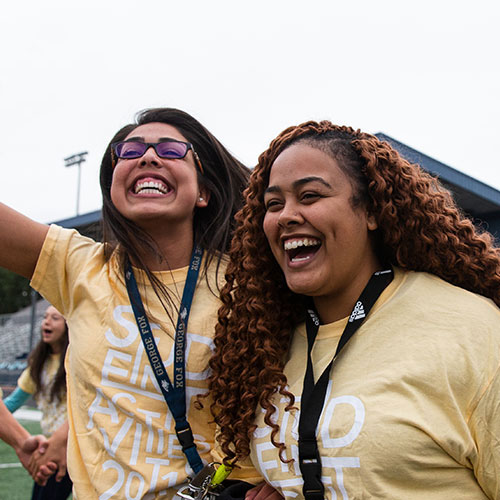 On-Campus Events
Whoever said college was all work and no play? Certainly nobody at George Fox! Our Student Involvement team, headed up by students, hosts an on-campus event for students every weekend, so there's never a shortage of things to do!
Here are just a few of the regular events that make campus life at Fox such a blast:
Lip Sync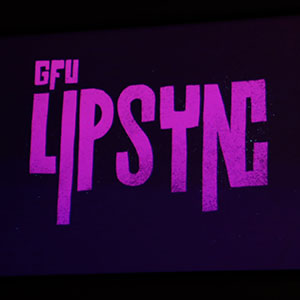 Get your group together, plan your moves and music, and perform in front of your friends. The house is packed every year, and the winners get $500.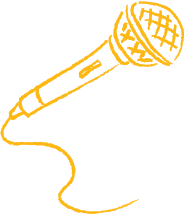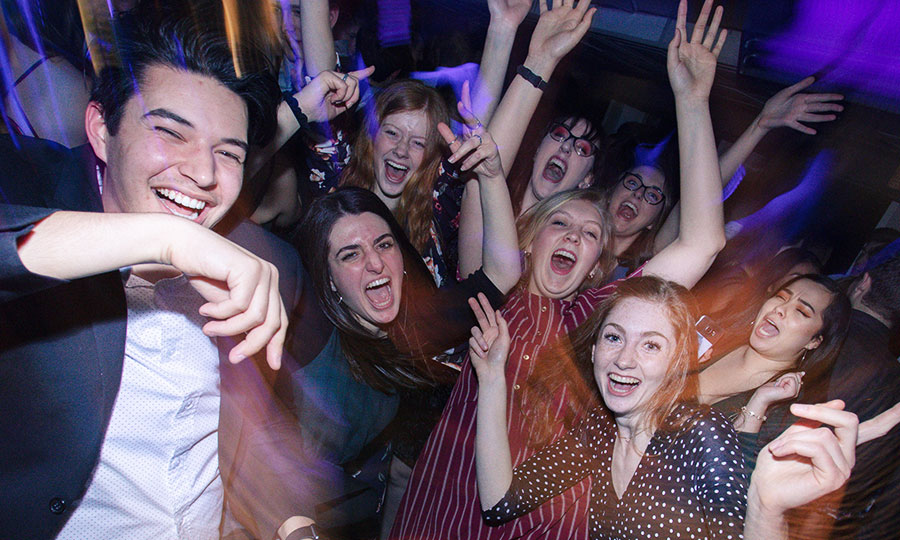 Sadie Hawkins Dance
Board a giant boat with your friends and dance the night away as you cruise the Willamette River.
Watch Video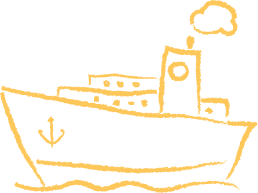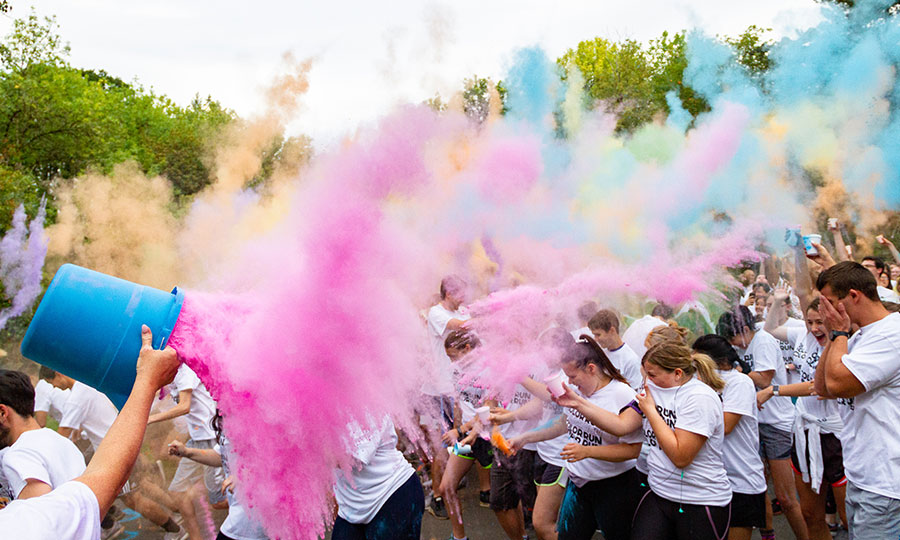 Color Run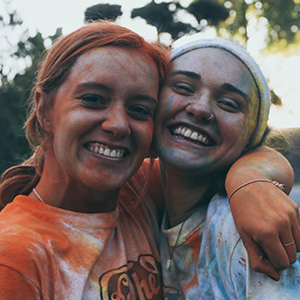 Dash through the Canyon as your friends pummel you with colored chalk. Can you think of a better way to spend an afternoon?
Watch Video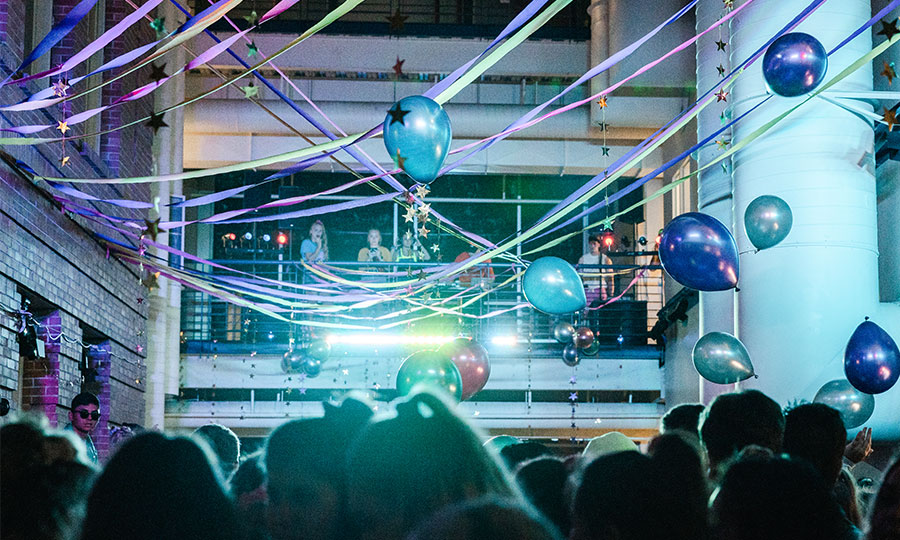 '80s Dance
Journey! Cyndi Lauper! Duran Duran! Celebrate the decade your parents came of age by jamming to classic tunes and dressing in your leg warmers, hot-pink Polos and Madonna-inspired lace headbands.
Watch Video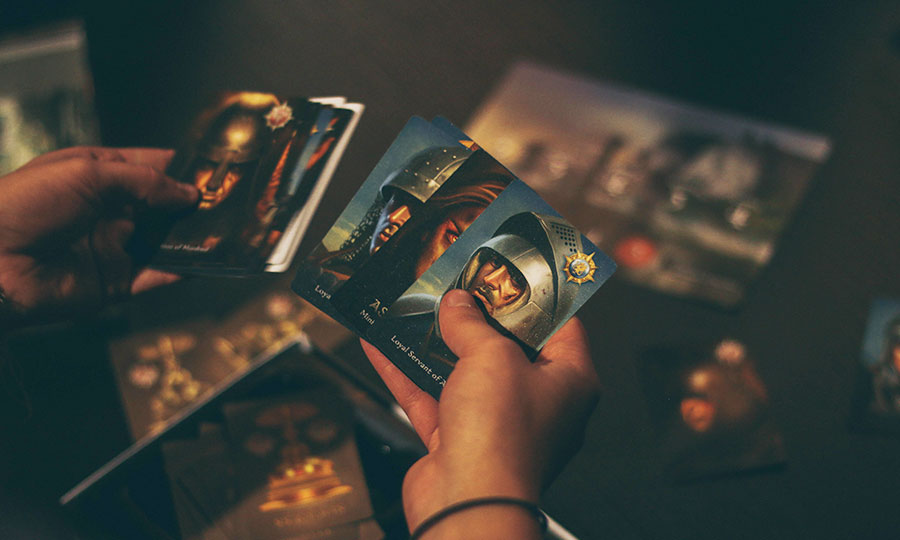 Game Night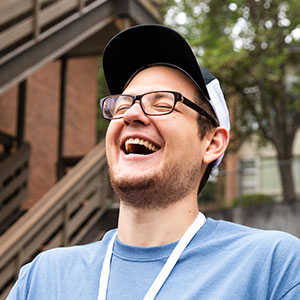 Hang out in the Hadlock Student Center and play games! We've got video games, board games, and plenty of food.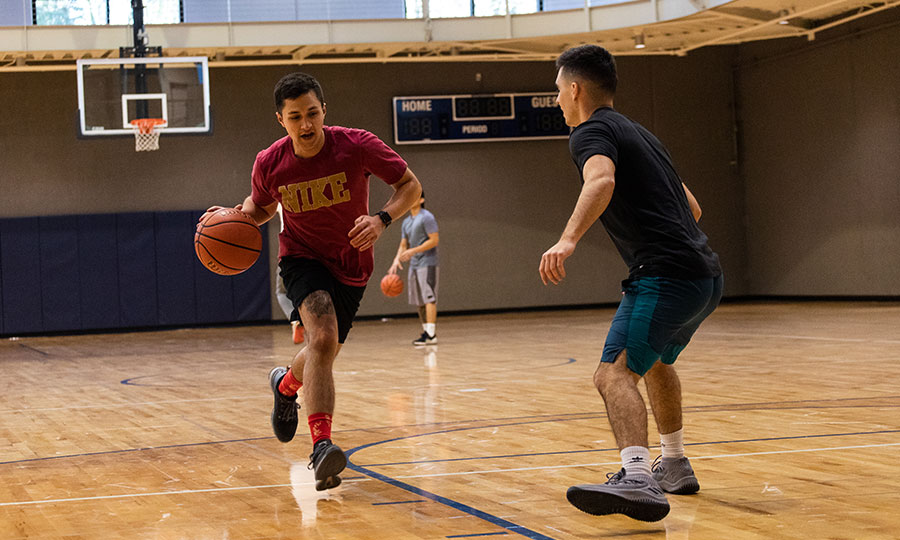 Intramurals and Fitness
Got game? We've got the place for you. Our Hadlock Student Center hosts intramurals in everything from volleyball and basketball to dodgeball and badminton. And with all the group fitness classes we offer, you're sure to stay in shape! Oh, and did we mention we have a pretty awesome rock-climbing wall?
Concerts and Theatre Productions
Celebrate the arts! Attend a concert in Bauman to support our student and faculty musicians, and be sure to check out theatre productions in Wood-Mar Auditorium.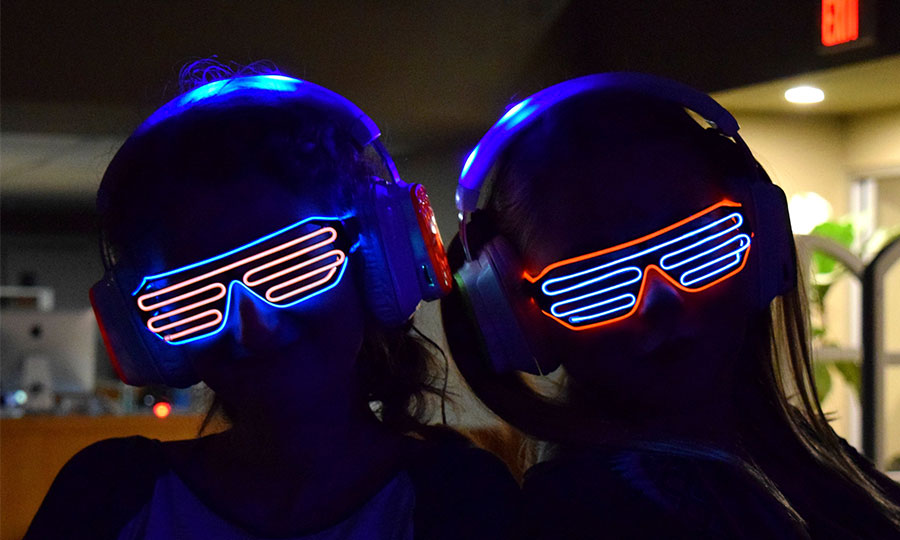 Loudest Dance You've Never Heard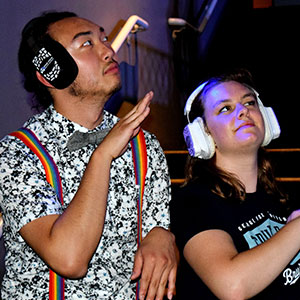 You'll be handed some synchronized headphones as you squeeze into the library for a silent dance! Take your headphones off and have a laugh watching people around you sing without the music.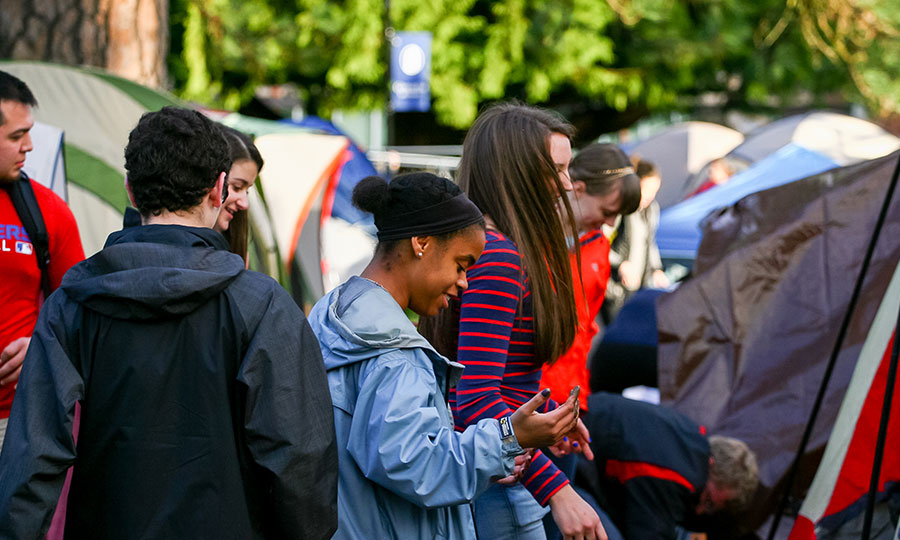 Campus Campout
As a sophomore, you'll gather a group of friends and camp out in the quad the night before Juniors Abroad registration. Plenty of shenanigans will unfold.
And this is only the beginning. Hundreds of athletic events, theatre performances and student concerts take place throughout the year. At George Fox, boredom is not an option!
Get Involved
Whether you join a club, run for student government, organize a dance or write for a publication, there are countless ways you can get plugged in to campus life at Fox. We encourage you to make the most of your time here!
Here are just a few of the ways you can get involved:
Be a photographer
Join one of the event planning committees
Help with marketing and design
Be in a promo video
Lead our student section at athletic events as a superfan
Serve as one of the ambassadors from your residence area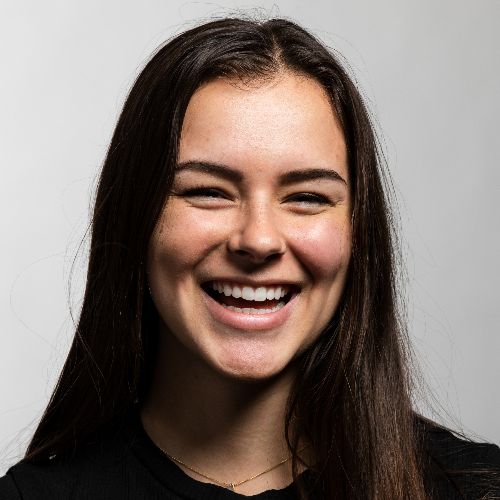 Alice Marchuk, Class of 2021
I've worked with Student Activities for two years now, and it has completely changed the course of my college experience. I've really loved helping plan crazy events (up to 15 a semester!) and market them to the school, which is valuable experience for a future career.
Student Government
Want to flex your leadership muscles? Serve as a class representative or run for one of the other elected positions to work hand-in-hand with our administration on crafting the student experience for our Bruins.
As a member of our Student Government team, you may serve in the following positions:
Living area representative
Class representative - Class representatives are responsible for representing the opinions and voicing the concerns of fellow class members, serving as a liaison between students, faculty and the administration, and working to improve the general welfare of all students.
An executive position (President, VP, VP of Finance, etc.) - Executive positions provide leadership for all student government affairs and represent students' interests to the university's administration.
Publications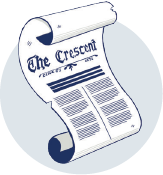 Love to write? Take photos? Check out our student publications. The Crescent, our student newspaper, keeps the student body informed of what's happening, while The Student Collective serves as a yearbook, packed with profiles, photos and fun memories from the year. And, for you creative writing lovers, we offer an outlet for your poetry and prose in The Wineskin.
Love to swing dance? Play board games? Read comic books? You're in luck!
With some 50 organized clubs on campus, you're sure to find one that interests you. Or, if it doesn't exist, you can start your own! Clubs allow you to make new friends and give you an outlet to express your passions and interests, develop leadership and management skills, and enhance your overall George Fox experience.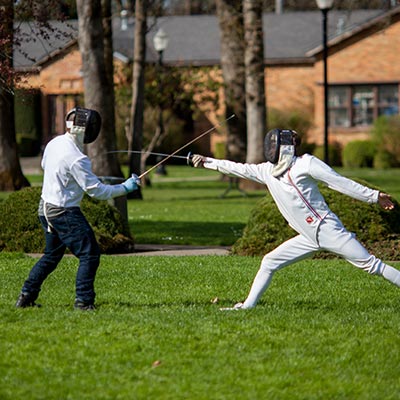 Check out a sampling of the clubs we traditionally offer:
Athletic Training Club
Black Student Union
Comic Book Club
Fellowship of Christian Athletes
Fencing Club
Fusion (Asian American Club)
Hawaii Club
Investment Club
LatinX Heritage Club
Third Culture Kids
Speech and Debate Club
Spikeball Club
Ultimate Frisbee Club