Do you love to compete? So do we! Bring your A-game, whether competing on one of our 21 varsity teams or in intramurals. We offer both intercollegiate athletics at the Division III level and opportunities for all students to "find their fit" at our 48,000-square-foot Hadlock Student Center.
3
NCAA Team National Championships
Women's Track & Field (2018)
Women's Basketball (2009)
Baseball (2004)
40
Individual National Championships
67
Northwest Conference Championships
How we think about
Collegiate Athletics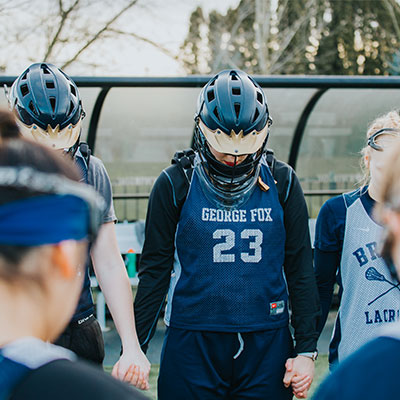 At George Fox, athletics is not separate from our mission; it's an integral part of it. The field and the court are also classrooms. Just like professors, George Fox coaches live out the Be Known promise by mentoring and building relationships with students while also pushing them to achieve their full potential. Our vision is to have the most formative athletic experience in the country, using competition to sharpen the character of each student-athlete.
Bruins are fierce competitors, and we firmly believe that being competitive and being Christ-like are not incompatible goals. We pursue excellence, and we test our excellence against others while keeping God's bigger picture in mind.
There's no better place to play Division III sports than George Fox University.
Intramurals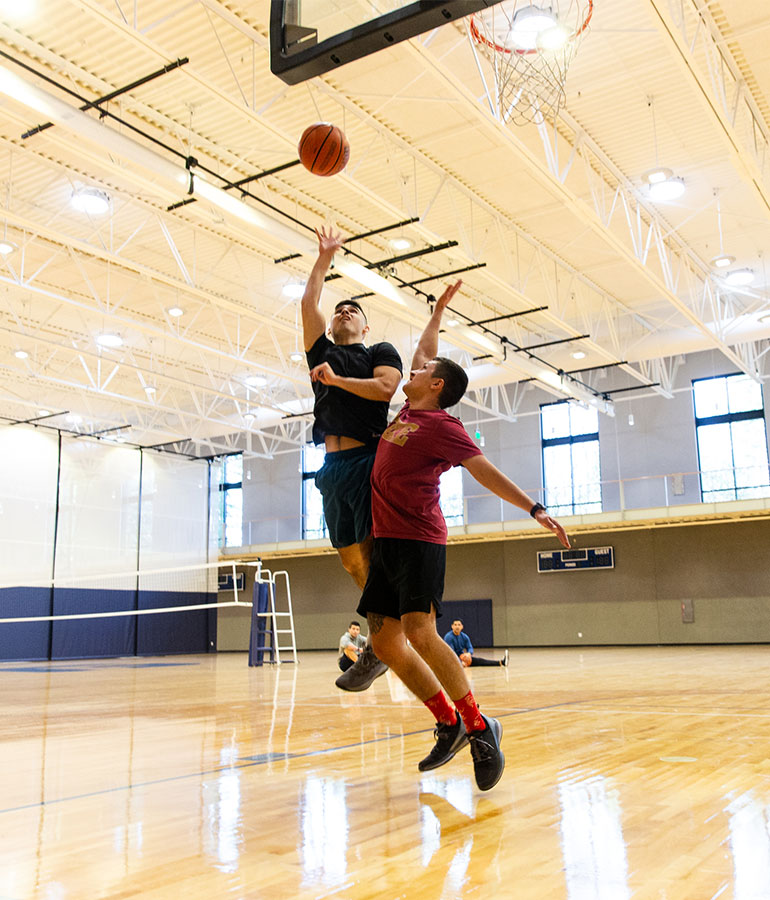 Whether or not students choose to participate in a collegiate sport, all students have the opportunity to compete in intramural team sports. Our intramurals program gives undergraduate students an outlet for friendly competition and a forum to build relationships, foster teamwork and create memories. Intramural sports are often played in the Hadlock Student Center. Sports offered vary from year to year, but often include:
Basketball (3-on-3 and 5-on-5)
Dodgeball
Flag football
Floor hockey
Kickball
Pickleball
Soccer
Volleyball
Note: As a result of the pandemic, some activities may be canceled or postponed during the 2020-21 academic year.