Cinematic Arts Major (BA)
Are you passionate about film? The cinematic arts major can help you pursue that passion, developing your creative and critical skills in the studio and the classroom.
The major combines the liberal arts emphasis of communication arts with hands-on experience in video, film and digital media production. Students choose among four concentrations that prepare them for a wide variety of jobs, ranging from commercial filmmaking to recording rock bands, from crafting 3D animation and special effects to shooting documentaries in third-world countries.
All our cinematic arts majors are grounded in certain theoretical and general production courses. Areas of concentration are particular blends of course work that emphasize aspects of the cinema and media industry. Our students put that knowledge into use through a series of intensive, hands-on projects. All our students complete at least one internship to help them channel their passion into a career.
All courses are taught from a Christian worldview where faith is integrated into learning – and in a classroom setting where professors know you by name.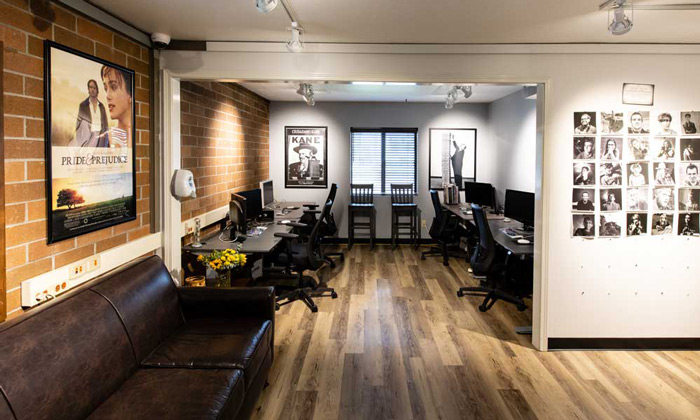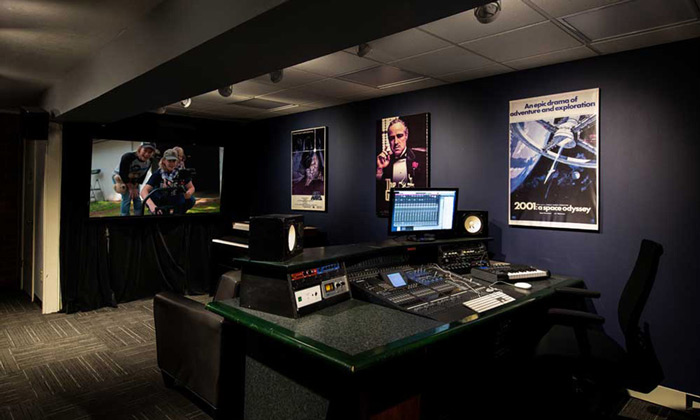 'Reel' World Experience
As part of their education about the film industry, George Fox students travel to the Sundance Film Festival in Park City, Utah, to screen films and learn about contemporary independent filmmaking from some of the world's top industry artists and experts. Plans call to attend the Sundance Film Festival – the largest independent film event in the United States – every other year. While at Sundance, students also participate in events such as the Windrider Forum, an event organized by Fuller Theological Seminary that integrates themes and questions of faith with film.
Choose from four concentrations:
Whether it's creating a chest-pounding dance mix or a gut-wrenching sound effect for a movie, our Audio Production students harness the power of sound in artistic, creative ways. Students record in our 5.1 surround-sound recording studio complete with hidden Foley pits, using cutting edge digital devices as well as warm old-school ribbon mics and tube preamps. Graduates of the program have gone on to cut sound for Z Nation, and Larson Sound Studios in L.A.
The lights come up at the end of the film, and you can't wait to go get a coffee and talk about the film long into the night. You may be a cinephile. Students in the Film Studies concentration learn about cinema history, theory and media criticism alongside elements of hands-on film production. This is a great concentration for those who aspire to write about, teach or critique film and media.
---
---