Animation is everywhere. You see it in film and TV, advertising, gaming, motion graphics and in scientific presentations. The opportunities are there. The only question you need to answer is, "How do I want to put my animation skills to use?"
In our animation concentration, part of the cinematic arts major, our hands-on approach to teaching the craft allows you to create animation right away, even if you don't have any experience in the field. And we'll provide you with the industry-standard software – including Autodesk Maya, Toon Boom, the Adobe Creative Suite and Dragonframe – to bring your stories to life in a variety of animated mediums, from 3D and 2D computer animation to traditional hand-drawn and stop-motion techniques.
Upon graduating, you'll be prepared to take advantage of a promising job market with endless opportunities. In fact, the employment trend for animation and multimedia artists in Oregon, Washington and California is expected to grow more than 25% over the next 10 years.
In no time at all, you'll be ready for a career as an animator, 3D modeler, compositor, roto artist, layout artist, production assistant, CG artist, storyboard artist, and animation director. Ready to find out where this animation program can take you?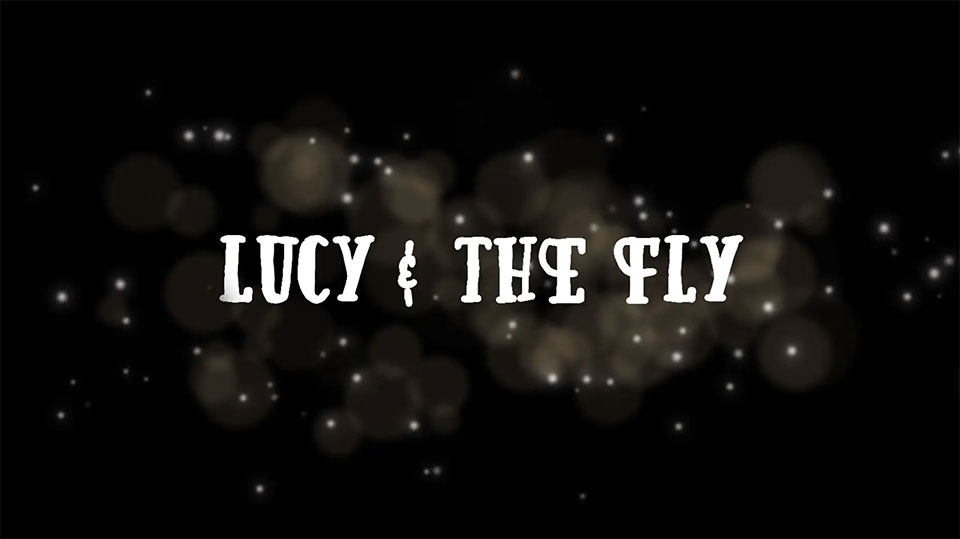 Lucy and the Fly is an award-winning stop motion film from George Fox University's own cinematic arts department. The film follows a clumsy adventurer who falls into a bit of a conundrum and finds a new friend in the process.
Filmed at George Fox University, Lucy and the Fly was created by director Emily Hamilton ('17) and was awarded the Best of Festival Award (stop motion animation) at the BEA Festival of Media Arts.
Why

Study Animation at George Fox?
You will use state-of-the-art equipment. Among the resources we offer is the Wacom Cintiq Pro, a pen-on-screen device that gives professional-quality precision for digital creation, from drawing to 3D sculpting.

Our new traditional animation studio is equipped with animation light tables, down shooters and professional stop-motion armatures.

You will have 24/7 access to our state-of-the-art labs.

Our small classes allow for personal attention from professors who know you by name.

Very few Christian universities offer an animation degree or concentration. In fact, we are the only CCCU school with this type of degree in the states of Oregon and Washington.

Our experienced faculty are award-winning independent filmmakers who have extensive industry experience.

We have a successful track record. Our graduates have gone on to work at Laika Studios, NBC Sports, Refuge VFX, Guidespark and SOMA Games, and have interned at companies that include Supergenius Studio and Dreamworks.

As a Cinematic Arts major, you have the option to join George Fox University's honors program. This great books program will allow you to engage in active discussions with your peers and provide you with a challenging academic journey that informs your mind and deepens your spiritual walk.
What

will I Study?
In addition to our theory and production core courses, you will take several animation classes ranging from pre-production to post-production, including storyboarding and concept design, 2D computer animation, 3D computer animation I and II, and motion graphics and visual effects.
You will create your own short animated films in our advanced production workshops.
Elective options include courses in photography, figure drawing, and camera and lighting
An internship experience will give you an opportunity to practice video and film techniques and principles in an off-campus, professional setting.
My time as a cinematic arts major at George Fox was a truly enriching experience. My professors were extremely knowledgeable, encouraging, and made me feel prepared to work in the industry. The program is full of passion that intertwines with a desire to bring honor to God through our creation of art. We were encouraged to use the creativity that we were blessed with and share it with those around us.
What's

after George Fox

Employment for multimedia artists and animators is expected to grow 4 percent between 2019 and 2029, according to the U.S. Bureau of Labor Statistics. The projected growth will be due to increased demand for animation and visual effects in video games, movies, and television.

Further, an increased demand for computer graphics for mobile devices, such as smartphones, will lead to more job opportunities in the field, according to the BLS.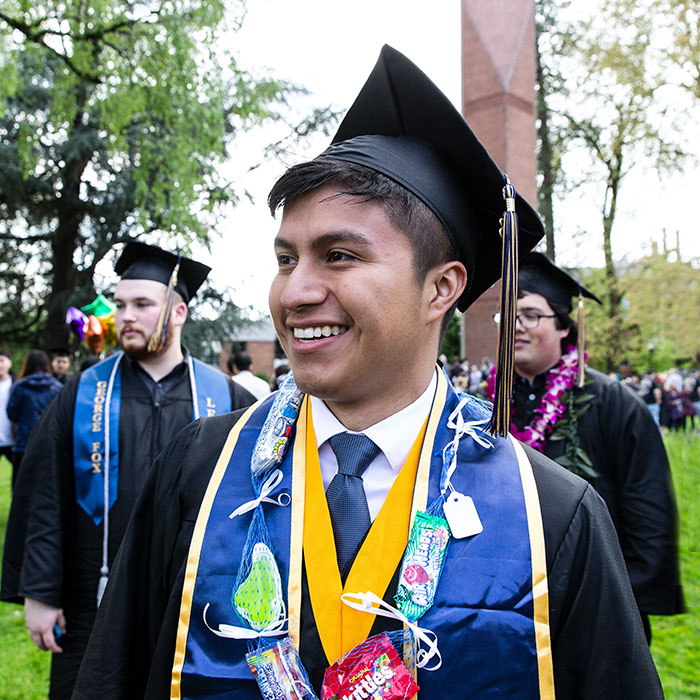 Jobs
Video Production, Portland Trail Blazers
Producer, Graystone Media → Sports Media Production (produced the Civil War: Ducks vs Beavers)
Portland Film Community: Grimm, Portlandia, Pretty Little Liars, The Librarians
Audiovisual Tech, Nike
Videographer, Reverie Creative Agency
Luis Palau Ministries
Producer, Happy Finish
Courtroom Trial Videographer
Director of Promotions and Listener Engagement, BOOST Radio
Site Director, Gear Up
Internships
Production Intern, Hollywood, California
Keiki O Ka Aina
Refuge VFX
Pixar
Graduate Schools
American Film Institute
University of Southern California
UCL (London)
University of Oregon
Student and Faculty Filmmakers Win National Awards
In a competition with nearly 1,500 entries representing 174 colleges and universities from across the country, the odds of winning one of only 18 "Best of Festival" awards at the Broadcast Education Association's annual convention are minimal.
Winning two? Miniscule at best. But that's exactly what George Fox pulled off, as cinema and media communication professor Dawn Ford and student Emily Hamilton earned prizes in their respective categories.