Do you feel called into a career where your impact resonates beyond yourself and into the next generation? Does your heart skip a beat when you imagine encouraging the growth and development of children as they discover the world around them and their role in it? Pursuing a degree in elementary education will allow you to answer the call of being a difference maker that Christ has put on your heart.
Few professions offer such a direct opportunity to catalyze change, inspire young people and ignite the imagination. Yes, the life of an educator can be challenging. But that's part of the joy. We believe the rewards far outweigh the hardships.
Earn Teaching Licensure in Four Years
Many universities only offer a graduate-level fifth-year program in elementary education. At George Fox, you can achieve teaching licensure for elementary education – at the early-childhood and elementary levels – by completing our four-year program and passing the required tests.
A Career of Influence
Our elementary education majors go on to work in elementary and early-childhood programs throughout Oregon and the rest of the country. A bachelor's degree in elementary education prepares you for a career of influence.
Many of us remember our elementary school teachers and can appreciate the impact they had on our lives. For this reason, few careers offer such rewarding life experiences.
ESOL Endorsement and Optional Mid-Level Authorization
Course work and training for the English for Speakers of Other Languages (ESOL) endorsement is also embedded to add to your qualifications and teaching license. This endorsement is highly sought after in school districts across the country and will greatly increase your employment prospects.
You also have the option of adding the middle-level authorization (grades 5-10) to the elementary/early childhood authorization if you meet the testing/course work requirements in a content area, take the required courses, and complete an additional student teaching at the middle level.
Adult Degree Completion Option
If you already have your Associate of Arts Oregon Transfer (AAOT) degree, you may want to consider George Fox's online or hybrid bachelor's degree completion program for working adults with a major in education.
Why

Study Elementary Education at George Fox?
We offer field experiences in most classes to support you in pursuing your teaching license in four years.

You will engage in collaborative partnerships with area school districts. This includes a partnership with the Tillamook School District, where you can learn and teach for a semester.

You have the option to take electives in STEAM education ("Science & Technology, interpreted through Engineering & the Arts, all based in Mathematical elements" ™) and trauma-informed practices.

You can study abroad and teach in Ecuador. George Fox has a longtime partnership with strong school systems in Ecuador that meet Oregon's licensing requirements.

You will be mentored by faculty who have K-12 education experience and who are qualified and committed to their subject area.

You are joining a program recognized nationally. In fact, we recently made

U.S. News & World Report's

"Best Undergraduate Teaching" list, ranking No. 61 nationally – good for a tie with 13 others, including Columbia University and Cornell University!

You are joining a program dedicated to equipping the educator in all aspects of practice – from the administrative to classroom management to district leadership levels – as evidenced by our masters (MAT and MEd) and doctoral (EdD) programs.

You are joining a fully approved state and nationally accredited program.

You will gain experience with a full year of student teaching.

You will learn from faculty members who profess a faith in Christ and who will give you individualized instruction.

You will be grounded in courses that promote being a teacher with high moral standards and ethics, preparing you to be an educator of integrity and compassion.

As an Elementary education major, you have the option to join George Fox University's honors program. This great books program will allow you to engage in active discussions with your peers and provide you with a challenging academic journey that informs your mind and deepens your spiritual walk.
What

will I Study?
Theoretical and practical teaching concepts which can be directly applied to classrooms
ESOL teaching strategies that meet the needs of all learners
Field experiences that help develop teaching strategies prior to student teaching
Cutting-edge technology to support educational goals
A curriculum that focuses on the "whole child" within education
In addition, you will build connections with teachers and schools within the region – educators who will come alongside you as you pursue your dream of teaching.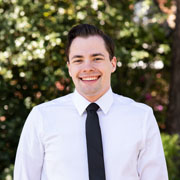 Initially, I did not know what I wanted to major in. When I changed majors, God sent me on a path of discovering my passion for developing and bringing up the next generation. He placed amazing professors, peers and mentors in place to develop my skills as an educator. The decision to become a teacher truly impacted my time at George Fox in a greater way than any other moment.
What's

after George Fox

Job prospects are best for teachers in high-demand fields such as math, science and bilingual education, and in less desirable urban and rural areas. The largest growth is expected at the postsecondary level: The Bureau of Labor Statistics reports that employment for postsecondary teachers is expected to grow 9 percent through 2029, with a large number of jobs becoming available as older teachers move into retirement.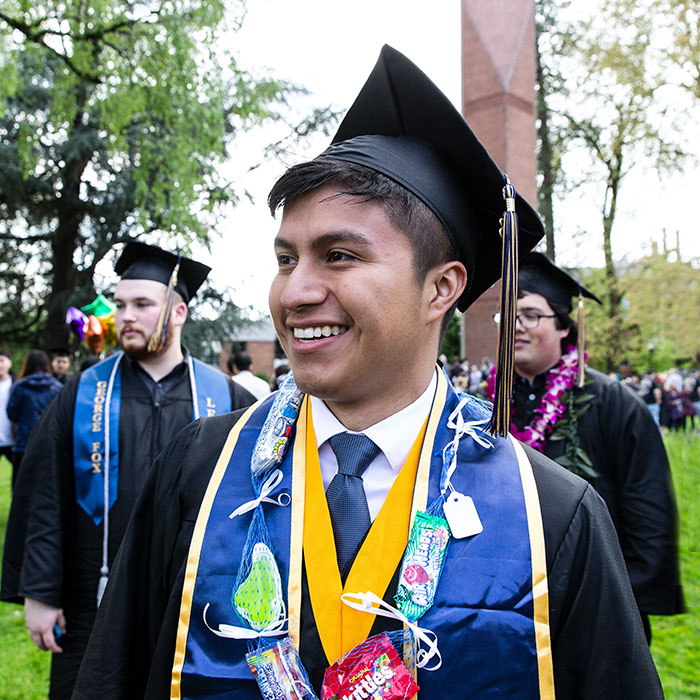 Positions elementary education graduates have held
Teaching positions in districts throughout Oregon, Washington, California, Idaho, Alaska, Hawaii and across the U.S.
Principal, Linus Pauling Middle School, Corvallis, Ore.
Elementary and missions teachers in China, Japan, Korea, Morocco, Austria, Swaziland and other countries around the world
Director of High School at Qingdao Baishan School, Qingdao, Shandong, China
Civil Servant
Upon learning about George Fox, Marlina Serratos knew it was the place for her. But before she could begin life in Newberg she had to take care of business at home – and, in the process, discovered a way she could make a difference in her community.
When Serratos was in high school her dad purchased property and had to move their manufactured home in Irrigon, Oregon. With her mother previously forced to return to her native country of Mexico due to immigration issues and her dad tied up with work, Serratos stepped up to handle all the paperwork, resulting in a friendship with the city manager. During one conversation with him, she mentioned offhandedly that she wished she could do something to help the city. His response: "Run for city council."