At A Glance
$499
Cost per credit hour
Format
Designed for working adults with online classes on evenings and weekends
Tuition cost for entire program
$29,940-$35,928**
* Additional coursework may be required.
** All stated financial information is subject to change and depends on the number of credits transferred in. Financial aid available.
Ready to Have
Your Own

Classroom?

You can become an elementary, middle or high school teacher through George Fox University's flexible bachelor's degree completion program one night a week and one Saturday a month.

Program graduates earn Oregon PreK-12 preliminary teaching licensure in either multiple subjects for elementary school or single subjects for middle and high school.

Already have a bachelor's degree? Check out our Master of Arts in Teaching program
District Partnerships
We value our partnerships with school districts across the state, and would love to talk about how we can support your district. If you are interested in exploring partnership opportunities with George Fox, please reach out to Katy Turpen at kturpen@georgefox.edu.
Bringing the Classroom to You
Become a teacher in a program that fits your life.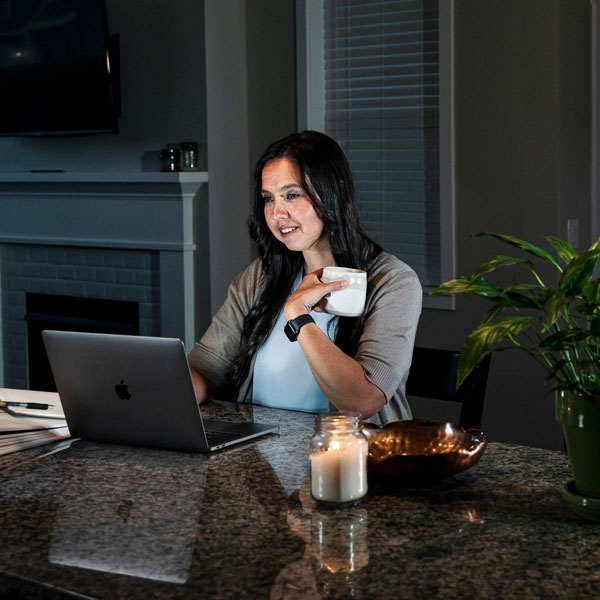 Virtual Learning
With an online sychronous format, you'll join classes via Zoom and submit your assignments online. This isn't your typical "online degree" program, though. At George Fox, you'll be connected with a small cohort that you interact with all week and professors who care deeply about your success. While the online format allows you to log into class from anywhere in the world, you won't be taking this journey alone – but will be supported by peers, faculty and staff every step of the way.
Accelerated Format
In the education degree completion program, you have two options for accelerated learning. You can get your teaching degree online in 16 months* with a January start or 20 months with an August start.
Whichever program length you choose, you'll complete the same number of core credits.
*To be eligible for the 16-month option, 12 credits of education major coursework must be completed before starting the program. For more information, contact admissions counselor Lizzy Riese or check out our transfer credit guides.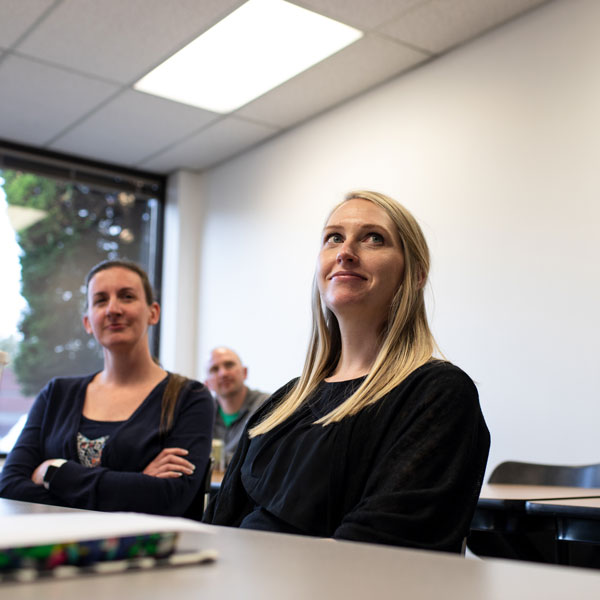 Designed for the Working Adult
Go to school with a schedule that works with your life. Attend class one evening per week and one Saturday per month with approximately 15 to 18 hours of homework each week.
With organization and planning, students can stay on top of their school work and continue to work while in the program, except while student-teaching.
Become a teacher without neglecting your responsibilities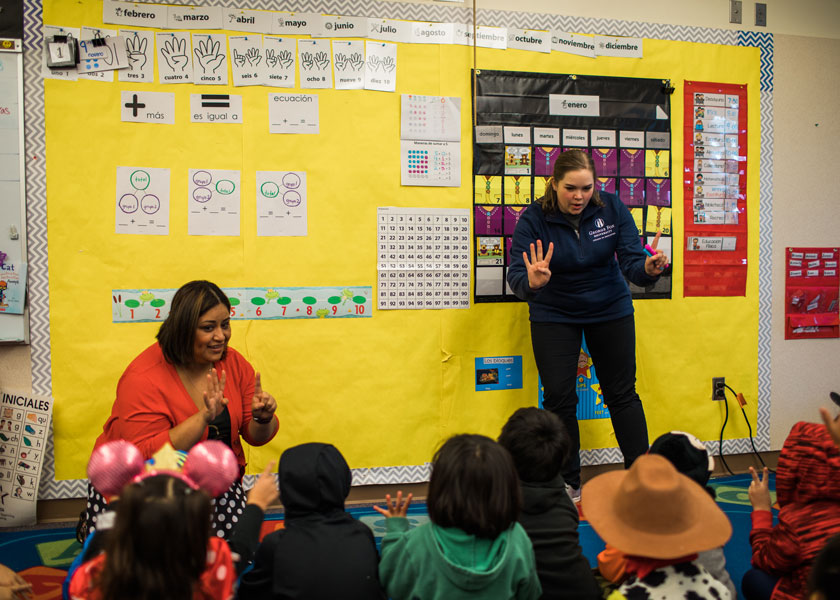 Streamlined Student-Teaching
Getting experience in a real classroom is a critical component of becoming a teacher.
George Fox has streamlined this experience into one semester (15 weeks), which is much shorter than many of our competitors. This means that teacher candidates meet all licensing requirements with minimal impacts to their jobs and families.
Our student teaching placement director will work with you to ensure you have a placement that will meet all your licensing requirements. Although you will have some influence on where you are placed for student teaching, we ask that you do not arrange your student teaching assignment. It is a very complex process, so rely on us to help you through it!
Become a teacher of real kids in real classrooms and communities.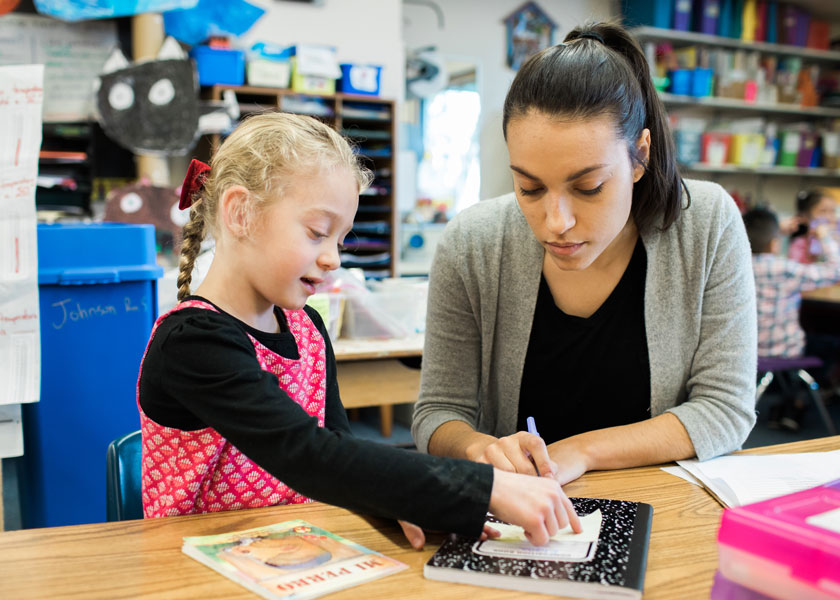 Be a Part of a Supportive Community
You will be a part of a small, supportive cohort of no more than 20 people. Your major classes will be completed with the same group of students – colleagues who will motivate you and provide continual support.
Become a teacher through close community, teamwork and support.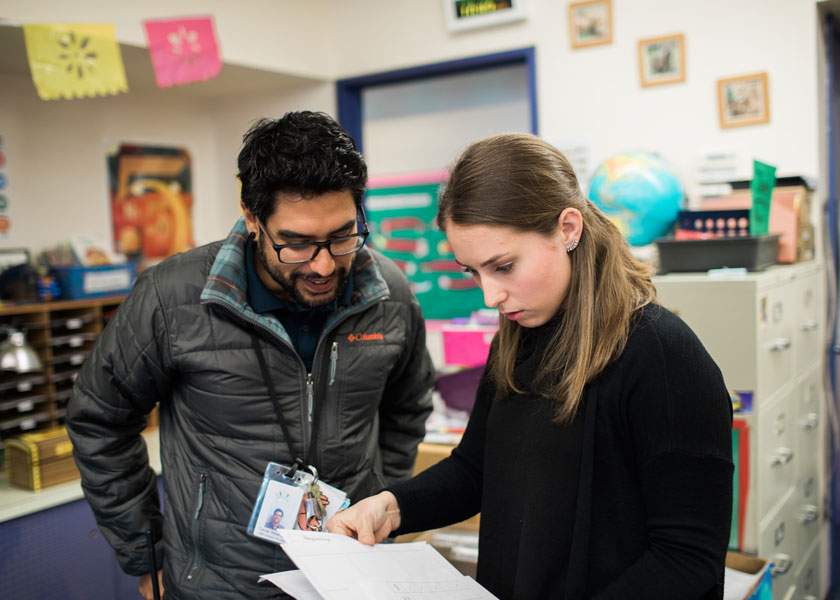 Taught by Experienced Teachers
All undergraduate faculty are experienced PreK-12 teachers who have gone on to become leaders in teacher education. Our faculty continuously develop curriculum and instruction strategies in which classroom practices are modeled and reinforced, providing a continuously evolving program that is relevant now and in the future.
Become a teacher alongside those who live the teaching life.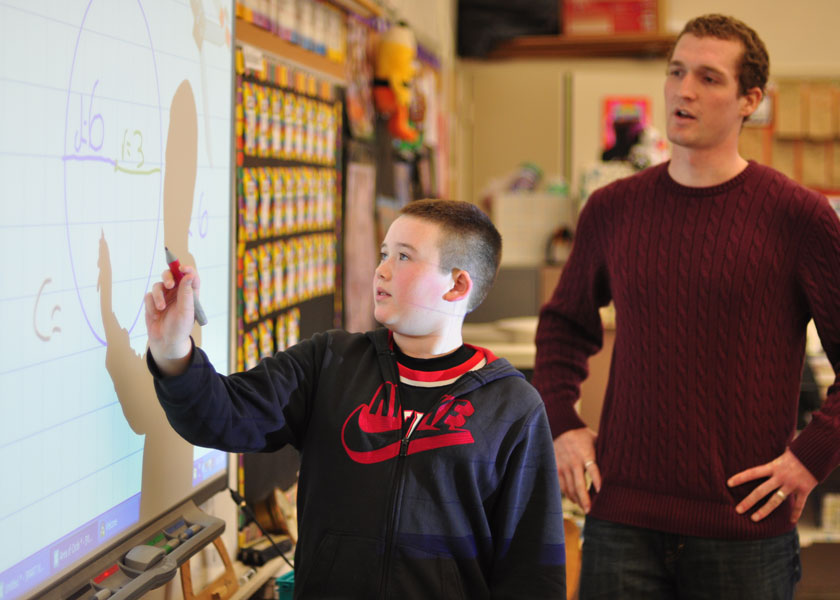 Teaching with Technology
As the classroom experience continues to be informed by technology, we prioritize equipping our graduates with a rich knowledge of how to integrate technology in their classrooms. Students will gain experience understanding how to strategize teaching in a virtual versus face-to-face environment. We familiarize our students with education apps like Pear Deck, Padlet, Weebly, Kahoot, and Flipgrid because we know that engaging K-12 kids in any format will continue to be important.
Become a teacher in the digital world.
Integrity and Values
We believe that becoming a teacher is about more than simply acquiring the skills and knowledge to teach. We view becoming a teacher as a journey of transformation, radically changing the mental and spiritual facets of ourselves.
The education faculty and staff strive to walk beside each candidate in this transforming journey, providing support, pointing the way – and sometimes asking the hard questions that can catalyze critical moments of growth. Faculty and staff strive to guide candidates in Jesus' spirit of gentleness and persistence.
Our program offers a unique, refreshing and distinctive environment. On one hand, students are not required to be from any particular faith. On the other hand, everyone on the George Fox staff and faculty is a Christian, committed to treating each individual with dignity and respect, but also free to offer Christian perspectives.
There is no discrimination for religious belief or lack of it; instead, there is freedom to explore and converse. Throughout their course work, students will be asked to reflect upon their beliefs and worldview and how those affect their philosophy of teaching.
Become a teacher dedicated to personal growth.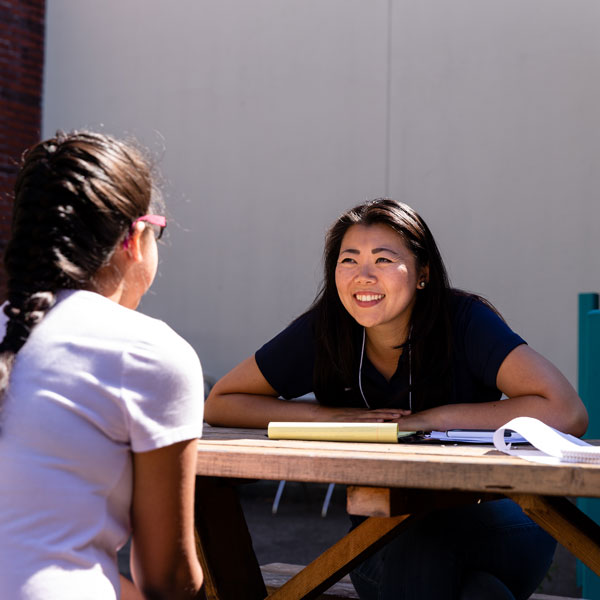 What Will I Study?
Theoretical and practical teaching concepts which can be directly applied to classrooms
ESOL teaching strategies that meet the needs of all learners
Field experiences that help develop teaching strategies prior to student teaching
Cutting-edge technology to support educational goals
A curriculum that focuses on the "whole child" within education
In addition, what you study will be informed and shaped by your cohort - a supportive community of your peers who also desire to influence change one classroom at a time.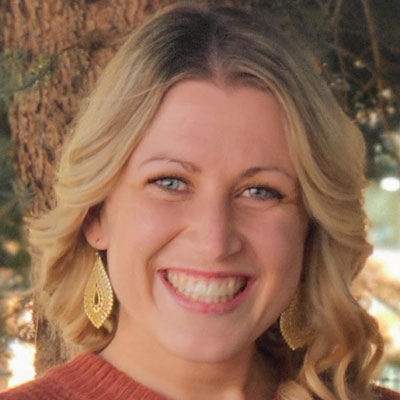 Cassidy Morgan
Class of 2021
I work full time, and I am a wife and mother. My life can be busy, but George Fox sees that and helps me pursue my dream of becoming a teacher. Before I enrolled, deep down I didn't think becoming a teacher was possible, but I have gained enough education and confidence to believe that, not only will I become a teacher, I will be a great one!
Questions?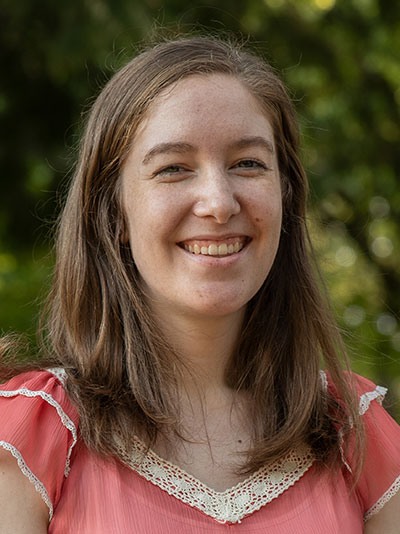 Admissions Counselor, Education Degree Completion