Accreditation
George Fox is the only Christian college in Oregon with both national and regional accreditation of its education programs. In alignment with the institution's mission, the School of Education emphasizes a transformative model that focuses on the integration of faith, learning, and living based on a Christ-centered worldview.
Nationally Accredited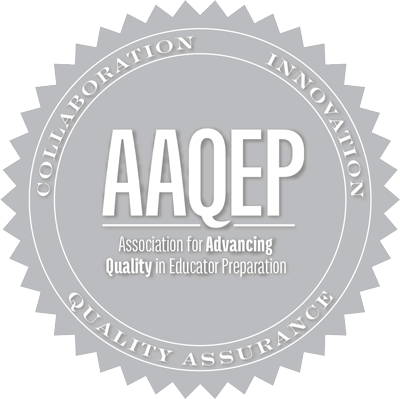 The College of Education is accredited by the Association for Advancing Quality in Educator Preparation (AAQEP) for its education programs at the initial teacher preparation and advanced educator preparation levels. The Council for Higher Education Accreditation designates AAQEP as a Recognized Accrediting Organization.
Accreditation signifies that a program prepares effective educators who continue to grow as professionals and has demonstrated the commitment and capacity to continue to do so. In order to achieve accredited status, a program must demonstrate that it meets all four AAQEP standards and their associated aspects.
AAQEP Standards for Quality Educator Preparation:
Standard 1: Candidate/Completer Performance. Program completers perform as professional educators with the capacity to support success for all learners. (Foundational Expectations)
Standard 2: Completer Professional Competence and Growth. Program completers adapt to working in a variety of contexts and grow as professionals. (Contextual Challenges)
Standard 3: Quality Program Practices. The program has the capacity to ensure that its completers meet Standards 1 and 2. (Foundational Expectations)
Standard 4: Program Engagement in System Improvement. Program practices strengthen the P-20 education system in light of local needs and in keeping with the program's mission. (Contextual Challenges)
George Fox University received full accreditation status on June 11, 2021, from AAQEP's Accreditation Commission. The university's College of Education is accredited through June 30, 2028, and was accredited since 2007 as a recognized NCATE Legacy institution.
View annual report for AAQEP Program Performance and Candidate Achievement Data
In addition, the university's school counseling program is accredited by the Council for Accreditation of Counseling and Related Educational Programs (CACREP).
Regionally Accredited
George Fox University is accredited by the Northwest Commission on Colleges and Universities (NWCCU). NWCCU is an independent, nonprofit membership organization recognized by the U.S. Department of Education and the Council for Higher Education Accreditation as the regional authority on educational quality and institutional effectiveness of higher education institutions in the seven-state Northwest region of Alaska, Idaho, Montana, Nevada, Oregon, Utah and Washington.
It fulfills its mission by establishing accreditation criteria and evaluation procedures by which institutions are reviewed. The Commission oversees regional accreditation for 162 institutions. Its decision-making body consists of up to 26 commissioners who represent the public and the diversity of higher education institutions within the Northwest region.
Oregon Approved
George Fox's teaching degree programs are approved by the Oregon Teacher Standards and Practices Commission (TSPC) for the preparation of early childhood and elementary teachers and PreK-12 music teachers at the undergraduate and graduate levels and for the preparation of middle- and high school-level teachers in specific fields at the graduate level. TSPC has also approved the School of Education for the preparation of principals, superintendents, and other administrators as well as school counselors and school psychologists.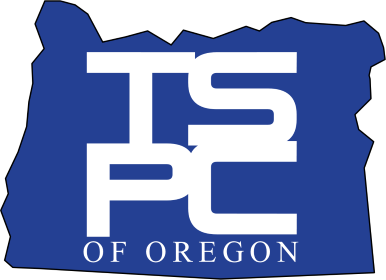 Oregon Educator Reciprocity Agreements
Licenses issued by the Oregon Teacher Standards and Practices Commission can be recognized by 45 other states, including California, Washington, Idaho and Alaska.