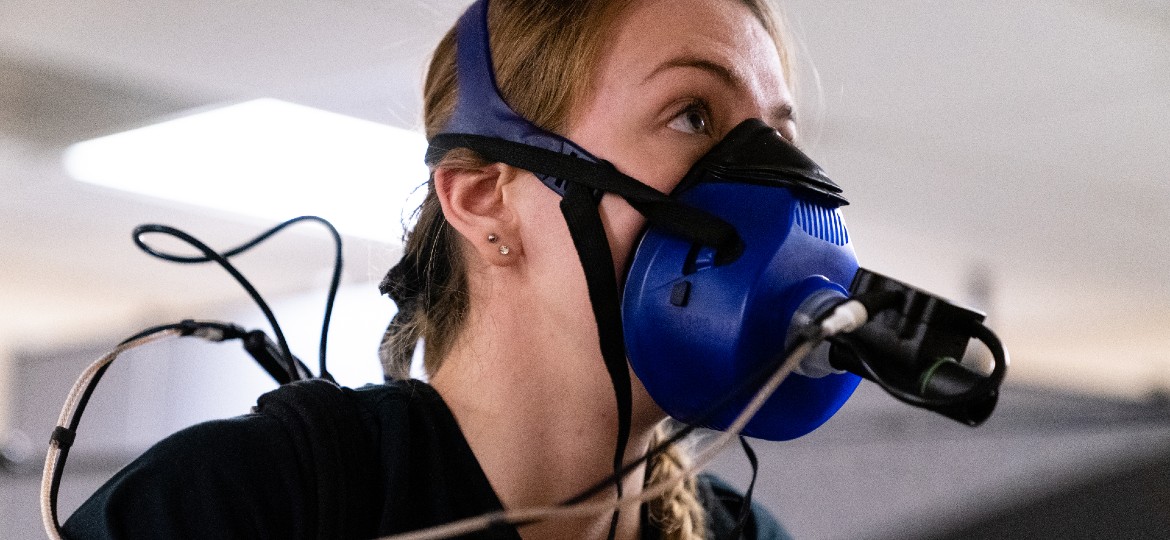 Exercise Science and Kinesiology FAQ
What are exercise science, kinesiology, and exercise physiology?
Exercise science is a theory-based, research-led discipline that aims to understand and promote individual well-being by applying solutions to health problems related to physical inactivity.
Kinesiology is the study of human movement through the understanding of mechanics, anatomy and physiology.
Exercise physiology is concerned with the analysis, improvement and maintenance of the physiological mechanisms underlying health and fitness.
What is the primary difference between the study of exercise science and kinesiology? Or is there really a difference?
Kinesiology is a broad field dealing with the study of movement, function and performance and how that movement affects overall health.
Exercise science is a subfield of kinesiology that focuses on human response and adaptation to exercise and focuses on the underlying mechanisms that affect exercise.
Does a bachelor's degree in these fields open doors to good jobs, or do you really need to go on to graduate school?
Students who choose to work in the field immediately after majoring in exercise science or kinesiology most commonly find employment as a physical therapy aide, personal trainer or fitness instructor.
Graduate school will allow most of these students to become a physical therapist, occupational therapist, cardiac rehabilitation specialist, athletic trainer, chiropractor or PE teacher, to name a few.
Do most people with a bachelor's degree in these fields go on to graduate school in a related field? If so, what are the most common graduate programs they go into?
Not necessarily. Those that do, though, typically go on to physical therapy school, occupational therapy school, or get a master's degree in a more specific field of interest to them, such as:
Athletic training
Exercise physiology
Public health
Health administration
Physical education (PE)/health teaching
Sports medicine
If I want to go on to graduate school in a related field, does it matter which one of these three my degree is in?
No. Graduate schools do not require a specific major. They each require similar but different prerequisite courses for application into their programs.
What kind of salary can one expect to earn with a degree in professions related to exercise science and kinesiology?
Athletic Training
According to a 2018 National Athletic Trainers Association salary survey:
$40,000 to $60,000 is the average salary for secondary-school and collegiate-setting jobs.
College faculty members can expect to make in the $51,000 to $83,000 range.
Those in a clinic setting make between $35,000 and $50,000.
Those in an industrial setting make $44,000 to $64,000.
Those in a military setting make $50,000 to $75,000.
Professional athletics varies greatly by sport ($30,000 to $100,000-plus).
Physical Therapy
The average salary for the profession is $87,000, with the new graduate median starting salary at $67,000 and those with 10 or more years of experience earning $89,000.
Occupational Therapy
The average salary is $76,000. A clinical exercise physiology specialist can expect to earn between $47,000 and $50,000, according to the Clinical Exercise Physiology Association.
Chiropractors earn a median annual salary of $67,520.
Where do graduates of exercise science programs work?
With a bachelor's degree, you can find work at:
A physical therapy clinic as an aide
A fitness center as an aerobic instructor, or
A secondary school as a coach
With a graduate degree, work is available in the following settings:
Colleges
Hospitals
High schools
Middle schools
Fitness centers
Sports performance centers
Clinical sites
What are the benefits of a degree in exercise science or kinesiology?
Exercise science/kinesiology is a truly versatile degree that can provide a strong academic background for a variety of jobs, fitness-related careers, certifications and great preparation for entry into a graduate or professional healthcare degree program. It focuses on prescribing exercise for health and wellness, rehabilitation, and sports performance in various populations.
Health & Human Performance Programs at George Fox
If you're interested in a career in this field, check out George Fox University's related programs in Oregon: