Jennie Harrop

,

PhD, DMin, MFA

Associate Dean, George Fox Connect

Associate Professor of Professional Studies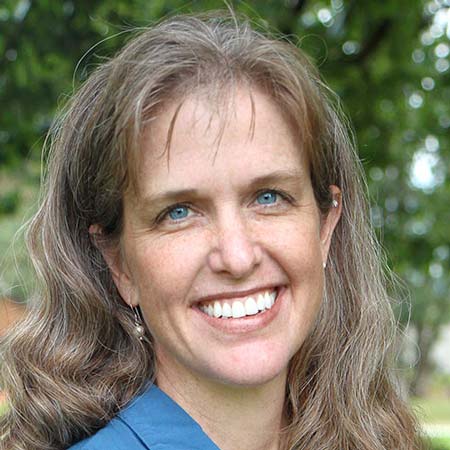 Office: Margaret Lemmons #106
I started at George Fox University in early 2013 as an adjunct professor. In the fall of 2014, I moved to full-time professor, and I have served as the program lead since 2015. Before coming to George Fox University, I taught a variety of literature, composition, creative writing, and apologetics courses – face-to-face, hybrid, and online – at Chemeketa Community College, Liberty University, Colorado State University, and the University of Denver. I also have worked in writings centers at both Colorado State University and the University of Denver, and I now serve as director of the Portland Writing Center, one of the first writing centers in the country that is focused on the needs of adult learners.
In the 1980s and 1990s, I worked as a crime and news reporter for such newspapers as The Oregonian, The Chicago Tribune, and The Tacoma News Tribune, a time that greatly influenced how I approach and teach writing today. While living in Colorado, I wrote regular book reviews for more than a decade for the daily newspaper Denver Rocky Mountain News, and I currently serve as an associate editor of ICCTE Journal (A Journal of the International Christian Community for Teacher Educators).
Academic Background
DMin, Semiotics & Future Studies, Portland Seminary
PhD, English, University of Denver
MFA, Creative Writing, Colorado State University
BA, Journalism, Pacific Lutheran University
Expertise and Research Interests
My PhD doctoral studies centered on the literature of the American West. As a fifth-generation Oregonian and a writer, I have a vested interest in the growing canon of Western American literature and the ability of Western writers to earn the consideration they deserve. With my training and background as a newspaper reporter, I also am fascinated by the ways language is used to both transmit information and define cultures, and I enjoy helping students discover the structure and simplicity of effective writing.
My second doctorate is a Doctor of Ministry with an emphasis in semiotics and future studies. I have a heart for skeptics and those who have been hurt by the church, and my recent work considers ministry in light of contemporary culture, engaging with various social contexts and anticipating culture trends. When I am not in the classroom, I have the privilege of serving as pastor of Cedar Creek Church in Sherwood, a bivocational position that allows me to blend my pastoral responsibilities with my work as a faculty member and administrator at George Fox.
Select Research Bibliography
Harrop, J. (2019). The Jesus Quotient: IQ to EQ to AQ. Eugene, OR: Cascade Books.
Harrop, J. (2018). The simple math of writing well: Writing for the 21st century. Newberg, OR: Pennington Press. https://open.umn.edu/opentextbooks/textbooks/531
Harrop, J. (2018). The Jesus Quotient: IQ -> EQ -> AQ (Doctoral dissertation). Portland Seminary, Portland, OR. https://digitalcommons.georgefox.edu/dmin/267/
Harrop, J. (2013). Little sparks storybook 1. Mexico City, Mexico: Oxford University Press.
Harrop, J. (2013). Little sparks storybook 2. Mexico City, Mexico: Oxford University Press.
Harrop, J. (2013). Little sparks storybook 3. Mexico City, Mexico: Oxford University Press.
Harrop, J. (2010). Angling for repose: Wallace Stegner and the de-mythologizing of the American West. Saarbrucken, Germany: Lambert Academic Publishing.
Harrop, J. (2007). Angling for repose: De-mythologizing the American West in Wallace Stegner's The big rock candy mountain. North Dakota Quarterly, 74(2), 19-39.
Harrop, J. (1997). After the rain. Nieve Roja Review, 1. Retrieved from http://nieveroja.colostate.edu/
Harrop, J. (1997). Parallel tracks. Prairie Schooner, 71(4), 132-144.
Primary Teaching Responsibilities
Outside the Classroom
I am blessed with a lively and joyful home in Sherwood with my husband Karl and our five teens/twentysomethings. During our off-work hours, my husband and I can be found cheering as our kids play sports, dance, and sing on stage. We enjoy spending time with our extended family and church friends, and in the summer our family loves to camp and explore our beautiful state.