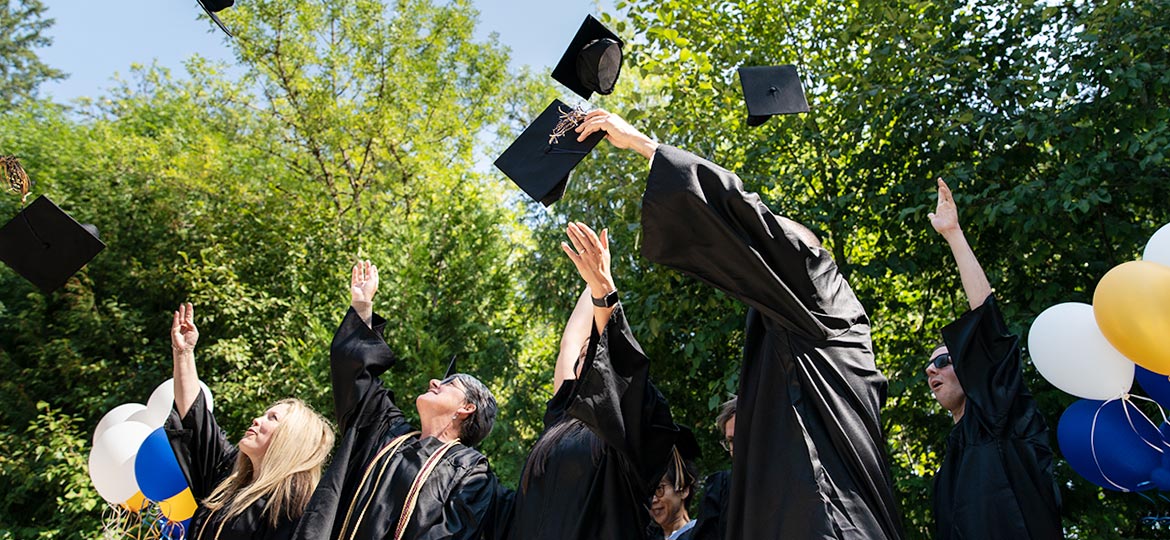 Tuition & Financial Aid
College is always an investment, but it's important to note that our Adult Degree Program (ADP) is offered at a discounted rate.
In fact, at only $499 per credit hour, you will pay less than half of what a traditional undergraduate pays!
Cost per Credit Hour
Traditional Undergraduate
The cost of the degree averages between $17,964 and $38,880. Cost is determined by the number of credits you transfer in. If you transfer in a full associate's degree or 90 semester credits, your total cost will be at the low end of the range.
71% of ADP students receive financial aid through grants and loans. We also offer flexible payment plans for each term. You can find more details about filing the FAFSA and finding loans on the Financial Aid page for adult degree students. Once admitted, your financial aid counselor will be a great resource and partner for navigating the financial aid process.

Beside the enrollment deposit, there are no additional fees for your courses. And most of your textbooks can be accessed for free, saving your money on course materials.

For the most accurate snapshot of your costs, we recommend that you schedule a free transfer review with our admissions team. They'll explain how your credits will transfer and provide a transparent estimate of the costs.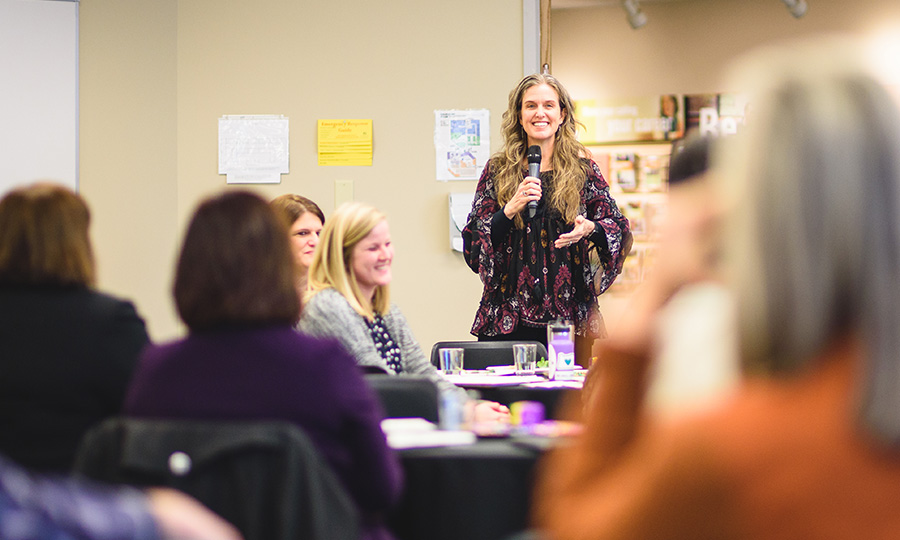 Here's How You Can Make It Even Cheaper
Transferring credits from another accredited university or receiving prior learning credit are excellent ways to reduce the cost of your George Fox education even more.
2022-23 Academic Year Program Costs
As a student within our Adult Degree Program, you won't find hidden fees for online classes or parking. And our tuition rates are some of the most competitive in the market.
If you're looking to finish your degree at a university that has a solid academic reputation at an affordable price, your Adult Degree Program of choice at George Fox is a wise investment.
| Item | Cost |
| --- | --- |
| Enrollment Deposit | $200 |
| General Education/Elective courses per semester hour | $499 |
| Cohort Tuition per semester hour | $499 |
| Graduation fee; typically covered by the enrollment deposit | $105 |
Enrollment Deposit
Students who are admitted into an Adult Degree Program are required to submit a $200 enrollment deposit
prior to being enrolled in major (cohort) classes.
Scholarships and Grants
Navigating how to finance your education can be really overwhelming. We recommend that you start looking for external scholarships to help pay for tuition as early as possible, but we want to partner with you along the way. Our financial aid office offers a Scholarship Resource Center, with access to workshops, podcasts about finding scholarships, and personalized consultations with our Scholarship Resource coordinator.
Scholarships we encourage students to explore:
ADP Sherreitt Family Scholarship: A $250-$500 donor-funded scholarship intended to help a student returning to school to obtain their degree. 
Federal Pell Grant: A federally-funded grant awarded to high-financial-need students based on Expected Family Contribution.
Federal Supplemental Educational Opportunity Grant: A

 limited fund awarded to high-financial-need students who file the FAFSA.

The Ford Family Foundation: Several scholarships offered through this organization cover up to 90 percent of tuition and school-related fees. The deadline for all Ford scholarships is March 1 every year.

Ford Opportunity Scholarship: Awarded to parents of any age or adult learners over the age of 25 as of March 1 of the application year
Ford Scholars Program: Students transferring straight from community college to George Fox qualify for this scholarship.

Oregon Latino Scholarship Program: For Latinx students in Oregon
Oregon Opportunity Grant: Awarded through the State of Oregon to high-financial-need students who are Oregon residents.
TEACH Grant: Provides up to $4,000 per year to eligible students pursuing an approved teaching-related degree who agree to certain service obligations.
Financial Aid
We are committed to helping you in your effort to meet college costs. Financial aid options are available to qualifying students and can be explored by visiting the Financial Aid website.
Student Financial Services is able to answer questions related to:
Grants
Scholarships
Veterans Benefits
Subsidized Loans
Unsubsidized Loans
Student Payment Options
Employer Tuition Reimbursement
How to Apply for Financial Aid
Students should complete the Free Application for Federal Student Aid (FAFSA) online through the FAFSA website. Completion of this form determines your financial need and allows our office to award many forms of financial aid. You will need to know George Fox University's Title IV school code: 003194.
Although the FAFSA is online, Student Financial Services staff will be happy to assist you in the process and answer questions you may have about it.
Call 800-765-4369, ext. 2302, or email us at finaid@georgefox.edu .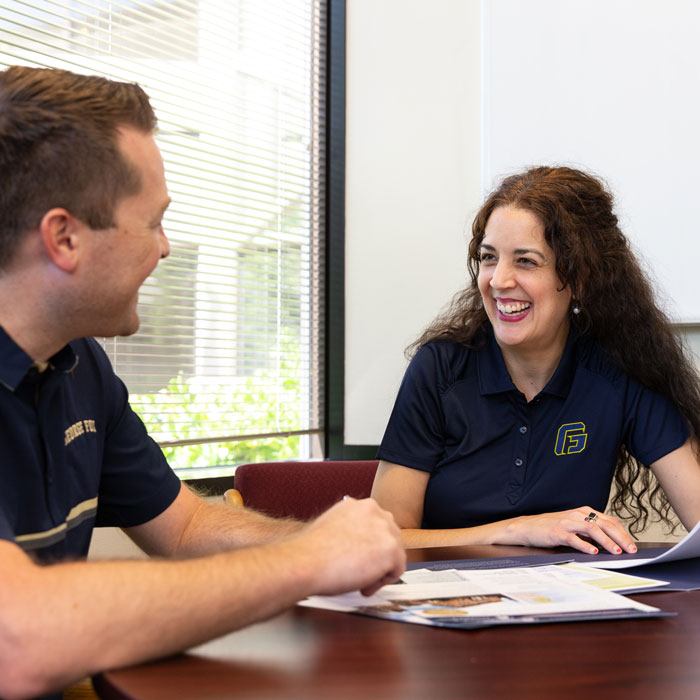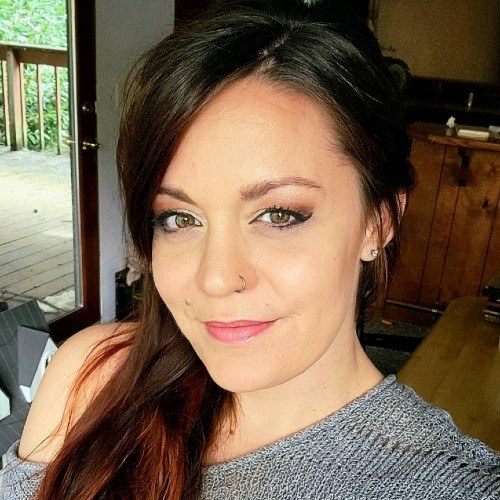 Stephanie Womack, ADP Graduate
I had a fantastic experience in the Adult Degree Program at George Fox! From start to finish the processes were extremely easy, and everyone made the final decision to follow through very stress-free, which is what I needed. I loved my professors, my cohort, and my classes.