Lyndsay Stutzenberger

,

PT, DPT, PhD

Assistant Professor of Physical Therapy

Areas of Expertise
Prevention exercise programs
Geriatrics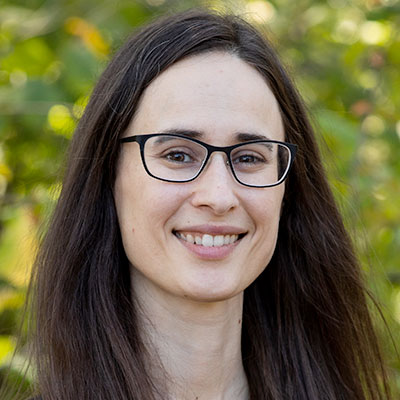 Lyndsay Stutzenberger received her doctorate in physical therapy in 2005 from Bellarmine University in Louisville, Kentucky, and she has some clinical experience in acute care, though most of her clinical experience is in orthopedic outpatient settings. She joined George Fox's physical therapy department in 2019.
Stutzenberger is passionate about working with and improving the quality of life of older adults. Her dissertation research involved investigating the biomechanical demands and balance characteristics of exercises commonly performed by older adults in falls prevention programs. Ideally, finding exercises better tailored to the needs and abilities of older adults for falls prevention may be a key indicator for improved fall prevention.
She plans to utilize her expertise in biomechanics, motor control, and tissue behavior to develop targeted exercises for falls prevention.
Stutzenberger earned a PhD in kinesiology, with a concentration in neuromechanics, from Oregon State University in 2019. Additionally, she also earned a Graduate Certificate in College and University Teaching. She taught for four years as a graduate teaching assistant at OSU, instructing in the areas of biomechanics, lifetime fitness for health, resistance training, and tissue injury and repair. She also has also acted as a clinical instructor for DPT students.