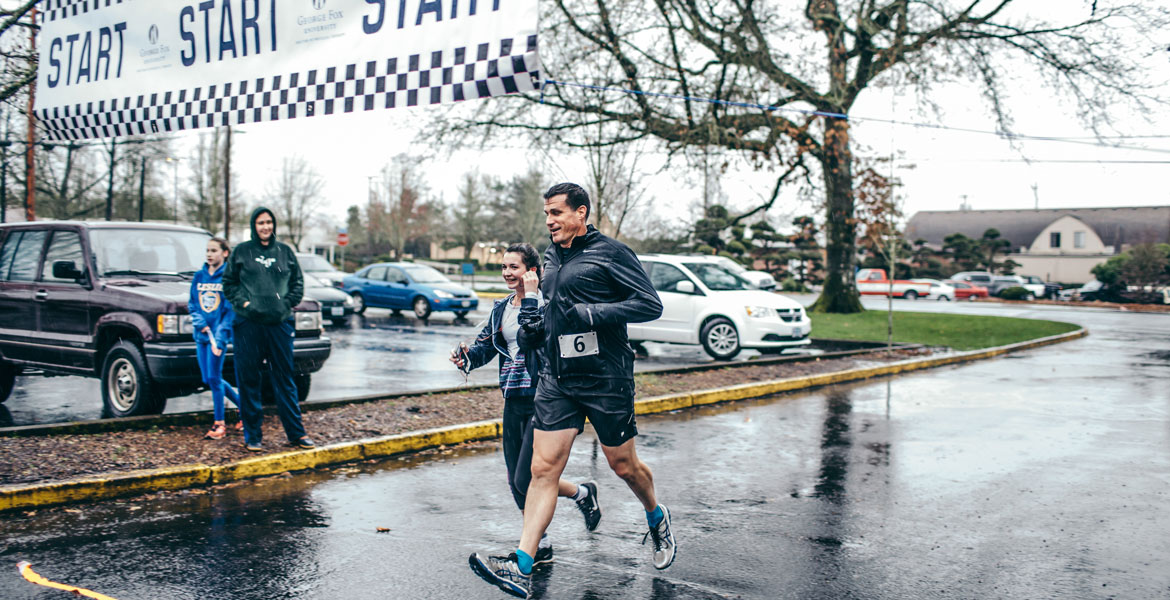 Physical Therapy Events
We Help Build
Strong Communities
As part of our commitment to empowering individuals and communities, we consistently invite the citizens of Newberg and surrounding areas to participate in events that promote health and wellness.
Whether it's a pool party for children, a dinner to raise funds for our annual Africa service trips, or a Health and Wellness Week, we're always looking for ways to share the resources we offer.
We also invite clinical instructors and physical therapists to take full advantage of our continuing education events. And if you're a prospective student, be sure to check out one of our information meetings to find out more about our program and get all your questions answered.
Community Events
Health and Wellness Week
May 15-20, 2023
Newberg Campus
The School of Physical Therapy is hosting its annual Health and Wellness Week on March 15-20, 2023. This event is designed to impact Newberg and surrounding communities through nutrition, fitness, behavioral health, and exercise classes. The week will end with a fun pool party for kids.
Classes are free and open to the public. To learn more, view the flyer or email Jason Brumitt at jbrumitt@georgefox.edu.
Africa Serve Trip & Silent Auction
April 8, 2023, at 5 p.m.
Canyon Commons, Newberg Campus
Please join us for a lively night April 8 at 5 p.m. to help send our DPT students to Uganda. The night will include dinner, dessert, and an abundance of items that you will have the opportunity to bid on. The items are diverse including gift contributions from local wineries, companies, travel experiences, and more!
Run for Africa 5K
May 6, 2023, at 9 a.m.
Newberg Campus
Help spread health and wellness across the globe by supporting students and faculty from George Fox University School of Physical Therapy who will be traveling to Uganda, Africa this coming June. We will be partnering with local leaders and advocacy groups to provide training, education, and instruction in the treatment and management of children/people in need of physical therapy.
Continuing Education Events
As part of our mission to meet the health and wellness needs of communities, we offer high-quality clinical, academic and evidence-based educational programs for clinical instructors and physical therapists.
Our events focus on promoting professional excellence and innovative practice. Be sure to check this site frequently for information on future events.
Prospective Student Events
We regularly schedule information meetings to allow prospective students to learn more about the DPT program from our director, Jeff Houck, as well as our admissions counselor and current student ambassadors.
As an attendee, you will learn about program distinctives, admissions tips and requirements, and have the opportunity to ask any questions you may have. The event concludes with a tour of the George Fox Medical Sciences Building.