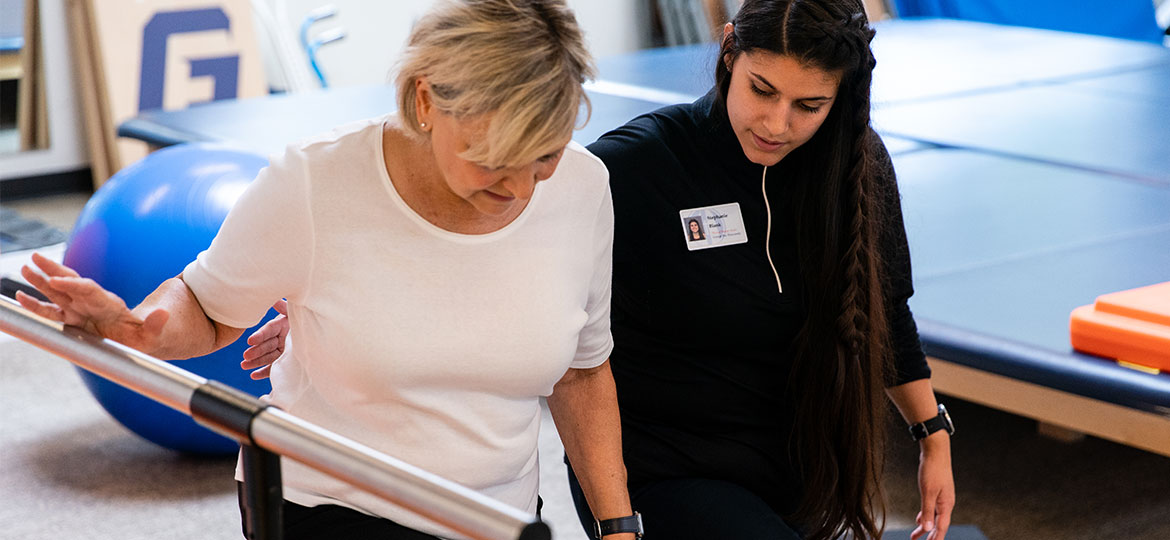 Admissions
Admission Requirements
(1) Verified application via PTCAS

Bachelor's degree from a regionally accredited institution. A competitive candidate will have an undergraduate degree and

prerequisite

grade point average of 3.25 or above. Degree and prerequisite(s) may be listed as In Progress.

References: (1) Academic and (1) Physical Therapist

Observation hours

: 

A competitive candidate will have at least 100 hours across two different domains of physical therapy. Experience in both outpatient and inpatient settings is encouraged.

Interview with the Admissions Committee
Incoming Student Profiles
|   | Class of 2024 | Class of 2025 |
| --- | --- | --- |
| Matriculation Rate | 11.9% | 15.5% |
| Cohort Size | 47 | 44 |
| Average Degree GPA | 3.73 | 3.66 |
| Average Prerequisite GPA | 3.69 | 3.65 |
| Range of Observation Hours | 24 - 3,578 | 72 - 3,500+ |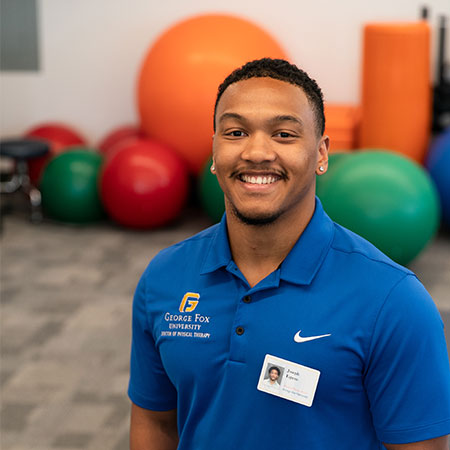 2024 Admissions Timeline
June 15, 2023
Applications open for fall 2024
Nov. 1, 2023
Final application deadline
Nov. 30, 2023
Invitations to interview
Jan. 12, 13, 19, 20, 2024
Interviews
Aug. 23, 2024
Orientation
Aug. 26, 2024
First day of class
Application Process
Apply Online with PTCAS
George Fox uses PTCAS (Physical Therapy Centralized Application Service) to receive applications. Simply add George Fox University under the Add Program tab of your PTCAS Application.
PTCAS Quadrants
The PTCAS application is broken into quadrants. Below is an outline of what to expect and some helpful notes specific to our program.
Once Your Application is Complete
PTCAS applications must be submitted by the application deadline of November 1, 2023. The Admissions Committee will then review all verified applications and selected applicants will be invited to an on-campus interview. Admission decisions are announced end of January.
If offered admission, a $500 enrollment deposit is required in order to hold your place in the cohort. Three-hundred ($300) of the deposit will be applied toward first-semester tuition costs. The other $200 will be applied to your account upon graduation.
Financial Aid: Many students receive federal Stafford Loans to help finance their education. George Fox University is listed with WICHE (Western Interstate Commission for Higher Education). Tuition assistance is available through WICHE for applicants who reside in a state that does not have a state-funded Doctor of Physical Therapy program. More information about financial aid for graduate students
Questions?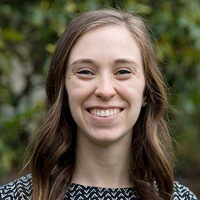 Admissions Counselor, Doctor of Physical Therapy