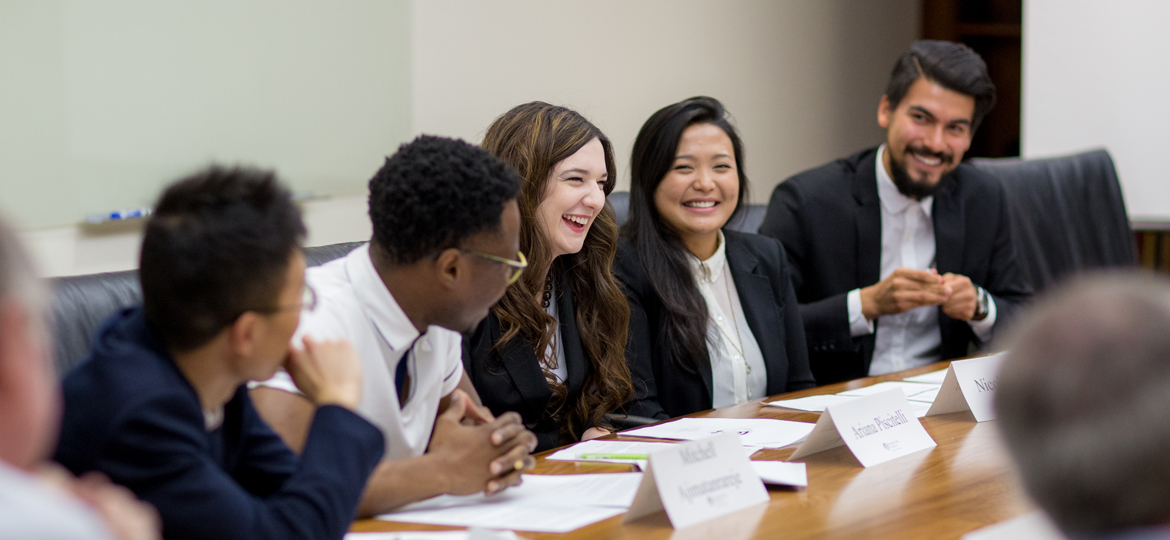 International Graduate Admissions
George Fox University welcomes graduate applications from all over the world, for we believe international students are an important part of the George Fox community and make a vital contribution to the learning process and life on campus.
George Fox offers master's degrees and doctoral programs in a variety of areas. For program details, please visit our graduate admissions page.
Application requirements, deadlines and procedures vary for each graduate program, so applicants should contact their academic program(s) of interest to determine what admission terms are to be met.
Generally, an international graduate applicant must provide all items required by the academic program and the items listed below that are specific to international applicants.
Proof of English ability (official test scores)
Copy of Passport ID page
Declaration of Finances form and official bank statement
International students currently in the U.S. should also provide a copy of their current visa and I-20.
To facilitate the admission process for international applicants, we have established the following requirements:
Qualifications for Admission

To be admitted to any of the graduate programs, an applicant must have a bachelor's degree from a college or university with four-year programs that are fully acknowledged by the ministry of education of the home country of the applicant, with an average score, when converted to the American pattern, equal to a 3.0 GPA over the last four years of coursework.

Evidence of Language Proficiency

All international students coming to attend George Fox must provide proof of English language proficiency. Graduate international students may meet this requirement by submitting official test scores from TOEFL, IELTS, iTEP, Duolingo English Test, or Pearson Test of English - Academic (PTE).

A TOEFL (iBT) score of 80+, an IELTS score of 6.5+, an iTEP score of 3.9+, a Duolingo score of 110+, or a PTE score of 58+ is required. The score should be sent directly from the testing agency to George Fox; a photocopy is not acceptable for admission purposes. The TOEFL code for George Fox is 4325.

Academic Transcripts

Official transcripts of all previous academic work, undergraduate and graduate, are required. For documents in languages other than English, please provide a certified translation. Note: Grade slips/reports, computer printouts, and internal transcripts are not acceptable. Any credits earned at a university outside the U.S. must be evaluated by one of our approved transcript evaluation partners.

Letters of Recommendation

Please refer to the academic program's requirements for number of references and other specifications.

Financial Documentation

All international students must prove that they have adequate funds to pay tuition and living expenses while attending George Fox University. Every student must submit the Declaration of Finance form and officially issued bank statements. Please make sure statements and letters bear a recent date. Statements more than six months old are unacceptable. The current schedule of costs can be found on the Student Financial Services web page.

Immigration regulations prohibit most international students and families from working in the U.S. except as part of a program-related internship. These usually do not provide financial remuneration. While some limited work opportunities are available on campus from time to time, they cannot be counted on as part of your resources at this point in time. Under no circumstances are family members allowed to work while in the U.S.
When all your application data is prepared, be sure all your documents are mailed in one package to the following address:
Office of International Admissions
George Fox University
414 N. Meridian St.
Newberg, OR 97132, USA
Regarding tuition and costs, please visit our Student Accounts website or contact us at the numbers below.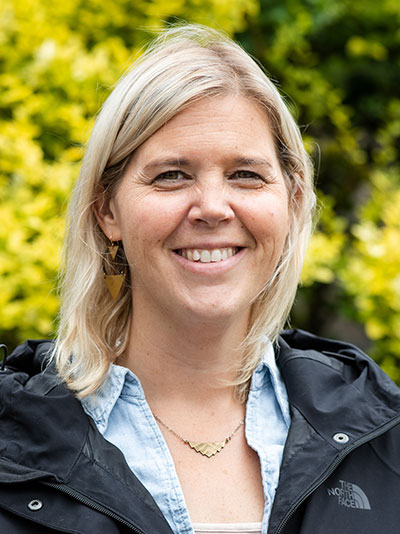 Associate Director, International Student Services