Becky Dobler

,

DPT

Assistant Professor of Physical Therapy

Areas of Expertise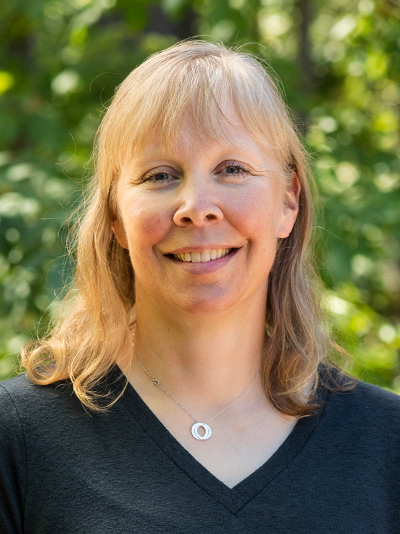 Becky Dobler joined the College of Allied Health in 2022 as an assistant professor of physical therapy. She worked as an adjunct professor at George Fox the previous seven years, specializing in teaching differential diagnosis for medical screening (2022), pharmacology for physical therapists (2020-22), and medical, surgical, and integumentary physical therapy (2015-22).
Previously, from 2002 to 2015, she was a physical therapist specializing in acute care at Meridian Park Medical Center in Tualatin. In all, Dobler has more than 25 years of experience in the PT profession, beginning as a physical therapist at Meridian Park Medical Center in 1997. Her areas of expertise in the PT profession are acute and critical care.
She earned both a doctor of physical therapy degree (2012) and a bachelor's degree in the same discipline (1997) from the University of Montana. She is currently enrolled in A.T. Still University's doctor of education health professions program.
Dobler lives in Aloha with her husband Neil and children Kaitlyn, a student at the University of Southern California, and Allison, a senior at Central Catholic High School. She and her family attend St. Matthew Lutheran Church in Beaverton. She enjoys bicycling, running and volunteering.