Kara Sump

,

MSN, RN

Assistant Professor of Nursing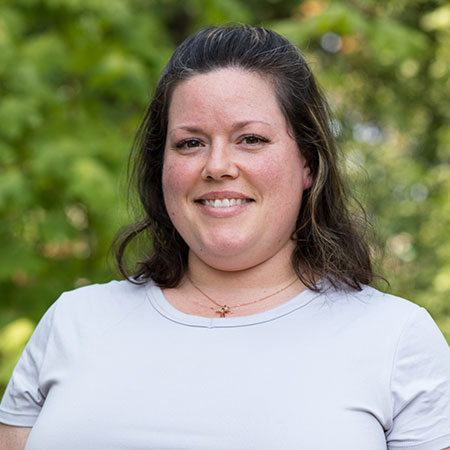 Kara Sump joined the School of Nursing as an assistant professor of nursing in 2023 after erning her master of science in nursing education degree from Duquesne University in May of that year.
Previously, her work experience included serving as a nursing supervisor and as a charge nurse in the medical surgical unit at the Willamette Valley Medical Center in McMinnville (2013-20). She also worked as a float nurse at the center from 2009 to 2020.
In all, Kara has more than 20 years of experience in the profession, beginning her career as a certified nursing assistant at the Life Care Center of McMinnville in 2002. In addition to her career in nursing, she is active in the community, serving as the registrar for McMinnville Playschool from 2021 to 2023 and as board president of the Oregon Family Advisory Council for three years, among other volunteer assignments.
In addition to her MSN, Kara earned a bachelor's degree in nursing from Linfield University (2012) and an associate's degree in applied science in nursing from Chemeketa Community College (2009). She lives in McMinnville with her husband Mallory. They have four children – Jenniffer, Destiny, Anndee and Dwight – and attend Church on the Hill in McMinnville. Kara enjoys doing advocacy work for children's mental health and foster care needs, hiking, and trips to the beach.
Education
MSN – Duquesne University
BSN – Linfield University