Lucy Krull

,

PhD

Associate Professor of Nursing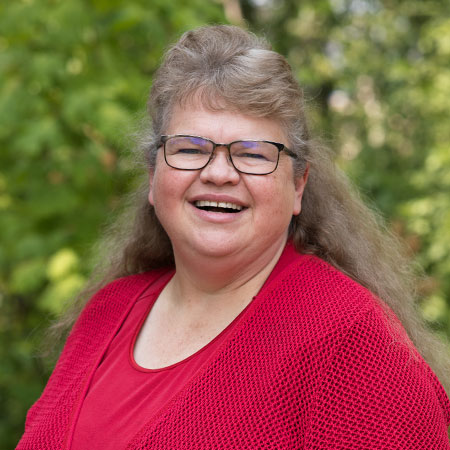 Lucy Krull joined the College of Nursing as an associate professor of nursing in 2023. She arrived as a familiar face to the department, having served on an adjunct basis in the spring 2023 semester as a member of the program's simulation team.
Prior to her arrival at George Fox, she was dean and professor of nursing at Walla Walla University in College Place, Washington, and Portland from 1996 to 2022, where she was responsible for the strategic leadership, department goals and management of a School of Nursing with 200 majors.
Concurrently, since 1998 Lucy has been a NCLEX nursing faculty member with Kaplan North America, teaching NCLEX prep instruction for local RN programs. In all, she has more than 35 years of nursing experience, beginning her career as an associate professor of nursing and as coordinator of an RN-to-BSN completion program at Atlantic Union College in South Lancaster, Massachusetts, in 1988.
Her areas of expertise include pathophysiology, research in nursing, NCLEX review, and pharmacology in nursing. Lucy earned a PhD in nursing, parent-child health, from the University of Texas at Austin in 1995 and holds a master's degree in nursing as a family nurse practitioner from Sonoma State University (1988) and a bachelor's degree in nursing from Pacific Union College (1986).
She lives in Happy Valley with her husband, Paul. They have one son, Peter, a physical therapy doctoral student at a university in Michigan, and they attend the Pleasant Valley Seventh-day Adventist Church. Lucy enjoys traveling and geocaching along the way.
Education
PhD, nursing – University of Texas at Austin
MS, nursing – Sonoma State University