Lorretta Krautscheid

,

PhD, MS, RN, CNE

Associate Professor of Nursing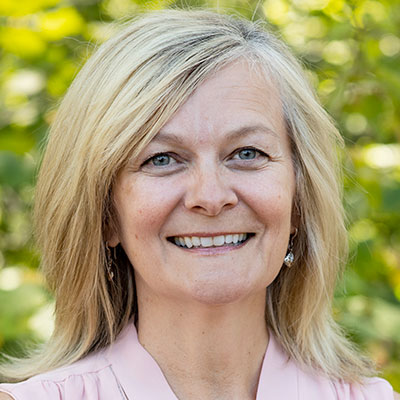 Lorretta Krautscheid joined George Fox in 2019 as an associate professor of nursing. She arrived from the University of Portland's School of Nursing, where she was associate professor and interim associate dean the previous year and, from 2012 to 2018, an assistant professor.
Her tenure at Portland also included serving as director of the university's master of science programs in 2014-15 and as an instructor from 2010 to 2012. Lorretta was also director of the University of Portland's Learning Resource Center and simulation program from 2004 to 2010. Previously, she gained teaching experience as an instructor at Oregon Health & Science University's School of Nursing (1997-98). She gained clinical practice experience in various locations throughout her career, including as a birth center RN (2000-10) and clinical education specialist (2001-04) at Tuality Healthcare in Hillsboro.
Her research focuses on educational strategies promoting resilience and attenuating moral distress among student nurses.
Education
PhD, Capella University
MS, Oregon Health and Science University
BSN, Montana State University