Professional Administrative License (ProAL)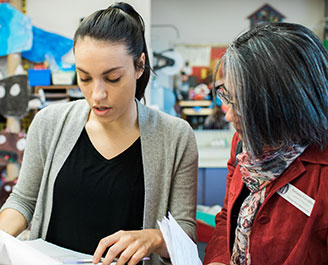 The George Fox Professional Administrative License program (ProAL), formerly the Continuing Administrative License (CAL) program, is designed for current Administrators as they seek to continue their Administrative Licensure and career as a school or district administrator. The ProAL is required for a district-level administrative position. The ProAL program is made up of 15 core semester credits and 3 credits of practicum. 
Program Overview
This 18-hour professional administrative licensure program is designed to match experienced practitioner mentors with experienced administrator candidates. The coursework may be taken as a stand-alone program or embedded within the Doctor of Education (EdD) degree as the P-12 Administration Concentration.
Classes can be taken online or via hybrid courses as scheduled. Hybrid courses are offered primarily online with students attending one Saturday session per term in either Portland, Oregon or Newberg, Oregon. Distance options may be available for students unable to attend in person.  
The program director will facilitate a self-assessment of current skills, at the building and district level, to enable the candidate to demonstrate and document the advanced competencies listed in OAR 584-017-0261.
Practicum Experience
The university supervisor and site mentor will meet to verify the candidate's demonstration and documentation of the knowledge, skills and competencies listed in OAR 584-017-0261.
Portfolio
Each candidate will begin to assemble a professional portfolio at the start of Practicum I, and will add to that portfolio throughout their practicum, ending with Practicum II. The candidate's completed portfolio must document satisfactory performance in the standards listed in OAR 584-017-0280.
Questions?
Jay Mathisen
, EdD
Co-Chair, School of Education
Director, Educational Leadership
Assistant Professor of Education