Doctor of Ministry in Semiotics, Church, and Culture
At A Glance
$604*
Cost per semester credit hour
Accreditation
ATS (Association of Theological Schools), NWCCU
Format
Online, with 3 in-person Advance intensives in Portland, OR; Cambridge, UK; and Orcas Island, WA.
Tuition cost for entire program
$22,952* (plus $1,900 per in-person Advance intensive)
* All stated financial information is subject to change. Financial aid available.
Proactive

Ministry


in an always-changing culture
with Len Sweet
What are the "signs of the times"? Portland Seminary's Semiotics, Church, and Culture Doctor of Ministry (DMin) program addresses this very question and others associated with the study of semiotics.
He answered them, "When it is evening, you say, 'It will be fair weather, for the sky is red.' And in the morning, 'It will be stormy today, for the sky is red and threatening.' You know how to interpret the appearance of the sky, but you cannot interpret the signs of the times."
Matthew 16:2-3.
The bigger question is, how will you use your newfound skills in exegeting biblical and cultural metaphors, narratives and images to recognize the signs of Jesus' work in the world?
Whatever your answer, think broadly, as graduates of the program serve as denominational leaders, pastors and church planters, nonprofit leaders, and educators.
What

Will I Experience?

Under the guidance of lead mentor Dr. Leonard Sweet, the program emphasizes:
How to recognize the signs of Jesus' work in the world. Like the Tribe of Issachar in ancient Israel, you will learn to "read the signs of the times and know what to do" (I Chronicles 12:32), providing you insight into how to proactively guide churches and ministries into the future.
Telling the story of Jesus. Dr. Sweet takes symbols, signs, images and stories seriously. He will help you unpack cultural and biblical signs and symbols so that we can tell the story of Jesus in a way that is compelling, convincing and transformative. The ultimate sign to read is Jesus himself.
Guided research. You will address a ministry challenge from your own context through the Project Portfolio process.
Course Work
As a student in this program, you will gain:
Competency to confidently lead in a fast-changing culture
An ability to communicate the gospel in a compelling manner
A lifelong learning community
Expertise to become a "Doctor of the Church"
Program Details
Lead-mentor Directed
Lead mentor Dr. Leonard Sweet sets the overall inspiration, ethos and direction of the program and oversees course work. You will take six courses related to program themes with him over the first two years. He teaches sessions at the Advances, facilitates weekly video conversations with the cohort, and participates in the Project Portfolio examination.
Online and Flexible
Cohorts meet once a week for a video-conference conversation with Dr. Sweet and engage in online forum discussions with the cohort on their own schedule throughout the week. Students also regularly interact with their project faculty in small peer groups each semester.
Cohort-based
Groups of 12 to 18 students journey together through the entire program. The cohort provides a peer-learning network for research, insights, and personal ministry experiences.
Advances
Students participate in one online orientation to begin the program and three face-to-face retreats (or what we call Advances) in Portland, OR; Westcott House, Cambridge (UK); and The Salish Seaside Escapes, Orcas Island, WA. During the intensives, students participate in sessions with Len Sweet, connect with their cohort, and engage with their project faculty around their research.
Note: Due to the evolving COVID-19 restrictions, we are prepared to adjust Advance experiences as necessary to ensure student and faculty safety.
Project Faculty
Students are paired with a project faculty member for three years. These faculty join students at some Advances and meet regularly online in peer groups to guide them in their research.
Project Portfolio
Students journey through a series of research milestones to generate the final Project Portfolio that addresses a Need, Problem, or Opportunity (NPO) in their context.
Spotlight on Student Experience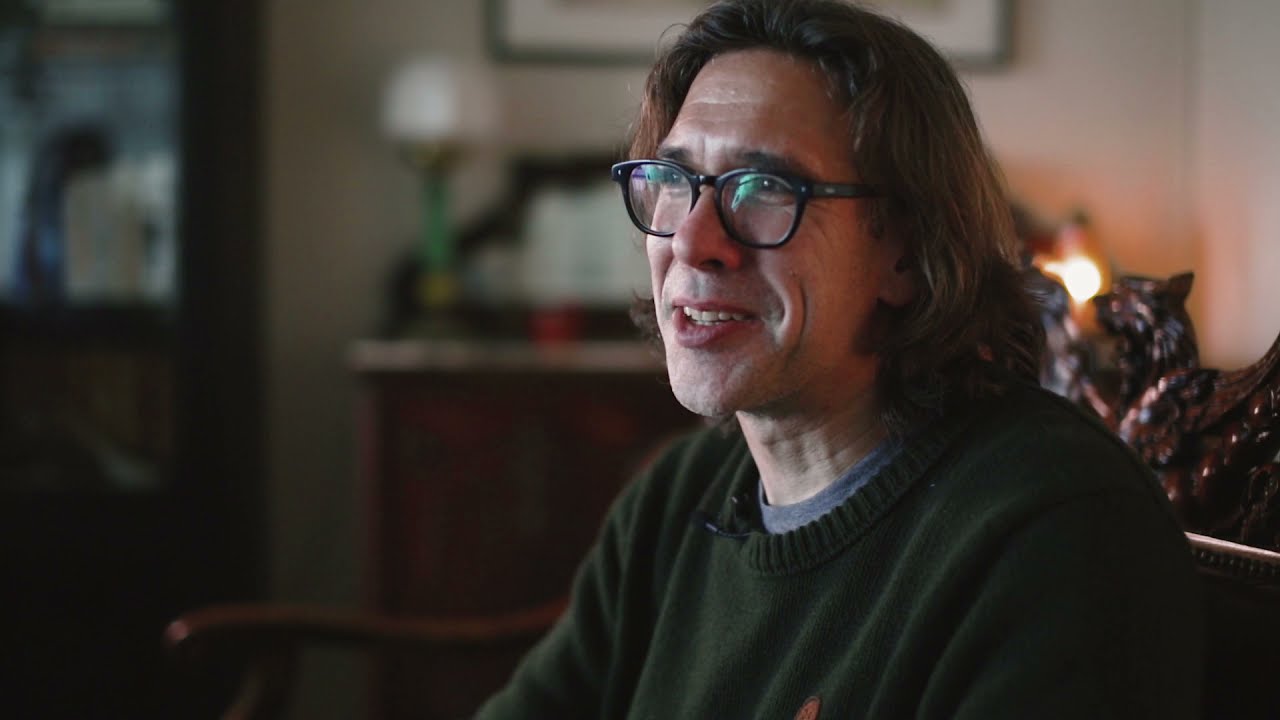 Napkin Scribbles
Listen to Dr. Sweet as he explains "Jesus Semiotics" in more detail in this six-minute Napkin Scribbles podcast:
Questions?
Admissions Counselor, Seminary