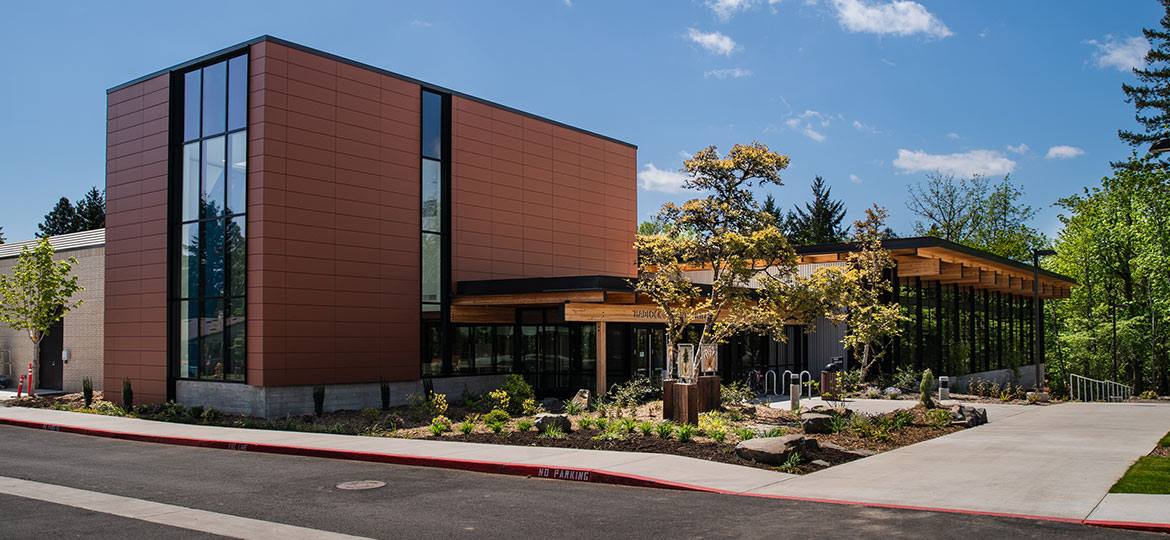 Hadlock Student Center
The Hadlock Student Center features a fitness center, three full courts, a rock climbing wall, and two private fitness studios for the enjoyment of our students, employees and guests.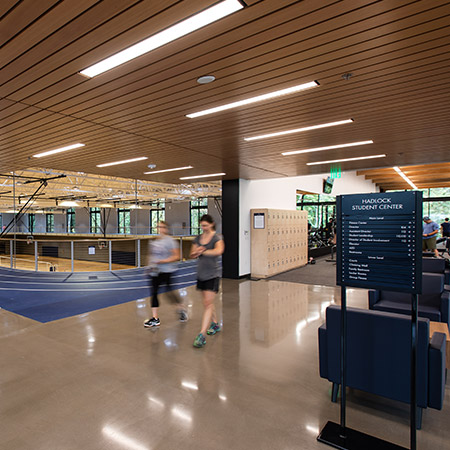 Academic Year Hours
(August 25 - December 15)
Monday - Thursday: 6am-11pm
Friday: 6am-10pm
Saturday: 9am-8pm
Sunday: 2pm-10pm
Special Hours
Wednesday, September 13: 6-8am & 4-11pm
(closed during daytime for Serve Day)
Before You Visit
Please take a moment to read through the Hadlock Student Center policies and sign the liability release form before visiting.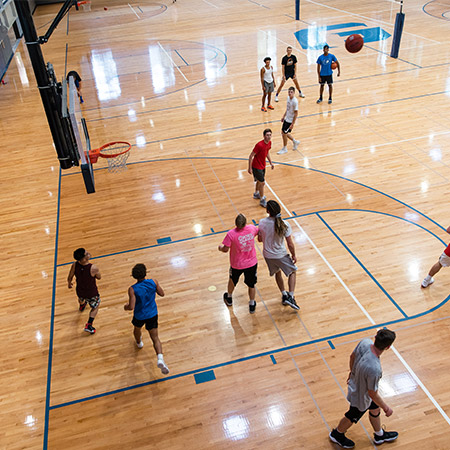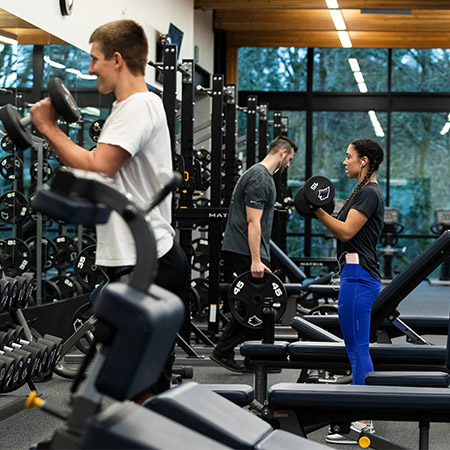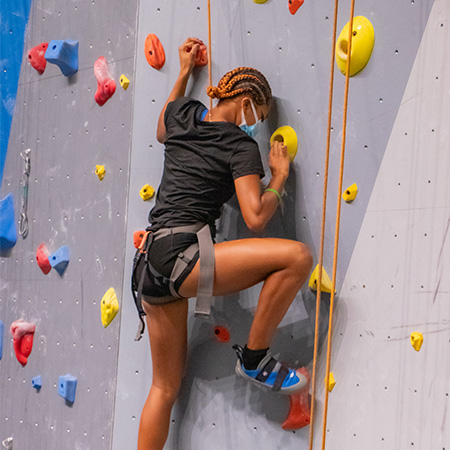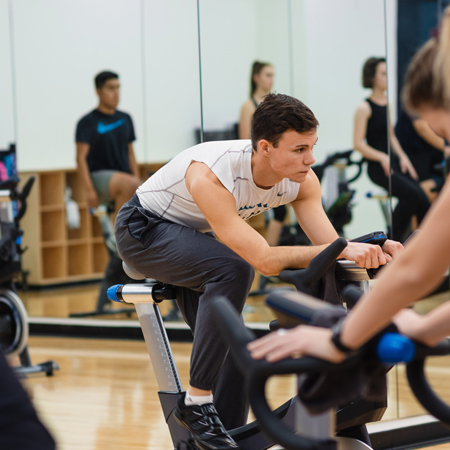 Reserve a Space in Hadlock
Spaces in Hadlock may be reserved by official on-campus entities such as recognized or chartered student clubs, other departments, and athletic teams. Exceptions must have director approval. Events with community members must be approved through Event Services.
Space reservations are not first come, first served. University Recreation programs and services will always take precedence. Discretion will be used in granting reservation requests to prioritize student needs and serve University Recreation's mission/vision.