Heather Rollins

,

DMSc, PA-C

Assistant Professor of Medical Science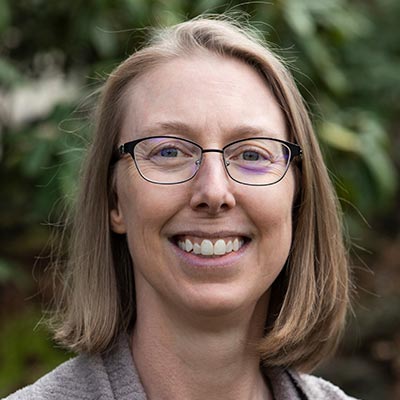 Heather Rollins joined the physician assistant program in 2019. Prior to her arrival, she worked as a physician assistant in primary care for more than 11 years at the WVP Keizer Clinic in Keizer, Oregon, where she also served on WVP's management, quality improvement and finance committees in recent years. Rollins started her physician assistant career in urgent care in Fort Wayne, Indiana. In all, she joined George Fox with more than 14 years of clinical experience.
She earned a doctor of medical science degree from Lynchburg University in 2019. She previously completed physician assistant training at the University of Saint Francis in Fort Wayne, Indiana, earning a master's degree in physician assistant studies in 2005.
Rollins enjoys spending time with her family, with whom she likes to hike, kayak and camp throughout Oregon and the Pacific Northwest.