At A Glance
Cost per semester credit hour
$810*
Tuition cost for entire program
$12,150*
* All stated financial information is subject to change. Financial aid available for degree-seekers.
Prepare to Teach Non-native English Speakers
Do you have a passion to see non-native speakers engage in your classroom? Our ESOL endorsement program is ideal for you, with instruction designed to give you the tools to provide classroom instruction to elementary or secondary students who are English learners.
Our ESOL program is fully online, so location isn't an issue, and you don't need to speak a second language to earn the endorsement. It's designed to be an add-on to an existing license and can be completed in 10 to 16 months, depending on the number of courses you take.
The endorsement can be obtained in any of these ways:
ESOL Teachers Are
in Demand
ESOL teachers are in high demand as our country becomes more and more diverse.

According to the National Education Association, "by 2025, 1 out of 4 children in classrooms across the nation will be an English language learner (ELL) student."

As the demand for English language education increases, these teaching positions are still hard to fill in many areas, which means an endorsement can make you stand out.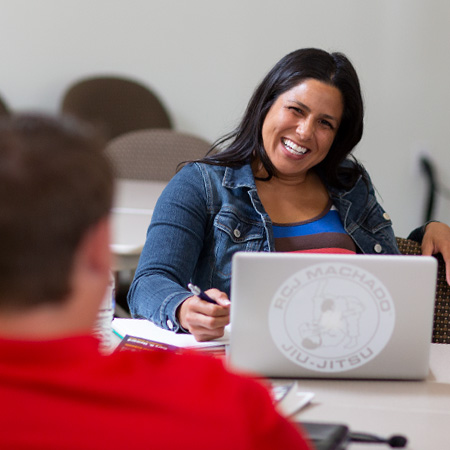 ESOL Endorsement Requirements
To meet the program requirements for an ESOL endorsement at George Fox University, you must complete a minimum of 15 semester hours of graduate subject matter distributed to strengthen your background in ESOL, including an ESOL practicum consisting of a minimum of 60 hours working with English learners.
In addition to the course requirements, you must also successfully complete the ORELA: ESOL Exam in order to be recommended for the endorsement. The course work for this specialty has been designed to provide a broad base of understanding about successful ESOL methods, programs and assessments, but also to prepare you to successfully complete the ESOL Exam.
Marie Mugabe
English Language Development Teacher
The ESOL program at George Fox included both the theoretical and practical elements needed to effectively teach English as a Second Language in today's diverse society. It provided me with a solid understanding of language acquisition and equipped me with the skills necessary to support [students] in both the English Language Development and mainstream classroom.
Other Endorsement Options
We also offer endorsements in:
Questions?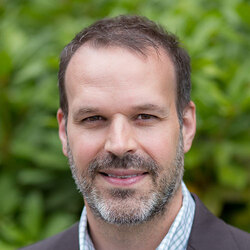 Admissions Counselor, Graduate Education Programs