At A Glance
Cost Per Credit Hour
$810*
* All stated financial information is subject to change. Financial aid available.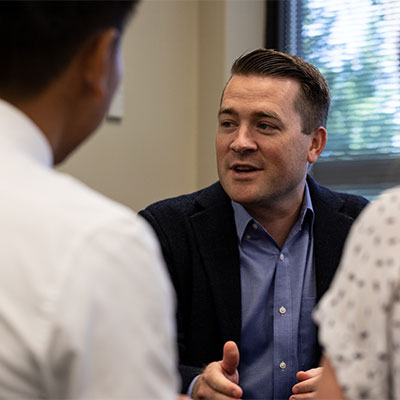 As an educator, you are at the forefront of shaping and guiding the lives of tomorrow's leaders. What impact will you make on the next generation?
At George Fox, we believe that "educating the educators" is a high calling – and a responsibility we don't take lightly. Our Master of Education (MEd) program is designed to equip you for such a calling, providing the professional development guidance you need to specialize in different aspects of PreK-12 through higher education.
This degree differs from a Master of Arts in Teaching (MAT), which is one of the routes we offer to become a teacher. If you're not sure which degree is right for you, contact your admissions counselor.
So, what differentiates us?
We take a keen interest in your development not only as an educator but as a person. To that end, we focus on your growth as an individual – who you are and what you hope to become – while providing you with the professional teaching skills needed to guide students in today's world. Here, you will be known by name by instructors who have a vested interest in you as a person.
Flexible Options
We recognize that no two graduate students have the same schedule, and most are juggling personal and professional obligations at the same time as their studies. Our program offers:
The ability to complete the entire program online
Admission at any semester throughout the year: fall, spring or summer
Completion in as little as four semesters, or as many as eight (you must be enrolled in four credit hours per semester to qualify for financial aid)
Both the MEd program and endorsement programs allow you to design your own timeline and take credits at your own pace. This can help candidates maximize district professional development funds when available.
Some transfer credit may be permitted in the specialization areas only and by approval of the program director
Choose from Four Specializations
How would you like to customize your degree? Our specialization option allows you to do just that. A specialization is an area of focus within the wider discipline of education where half (15 hours*) of the course work is taken within the 30-hour requirement for the degree.
We offer four specializations:
Principal License
English for Speakers of Other Languages (ESOL) — leading to an endorsement
Reading — leading to an endorsement
Special Education — leading to an endorsement
Students who meet all requirements of the specializations, including the testing, are approved to teach that endorsement in Oregon and most states. International students and candidates from other states should check to confirm that the George Fox program meets their location's requirements for a particular endorsement area.
*Special education requires 25 semester hours in the specialization.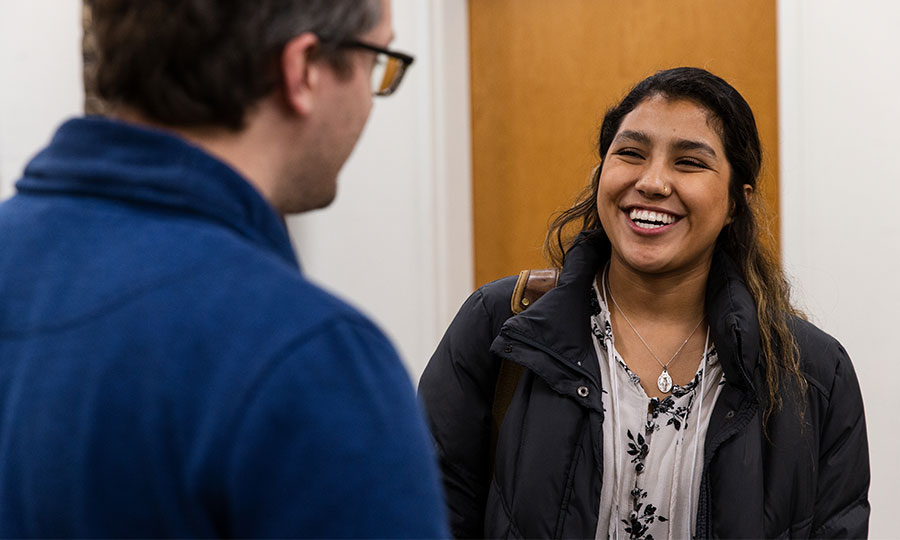 Action Research
The Action Research element of our program is a capstone field-based research experience that will challenge you to utilize your newly learned scholarship and research methods in relevant studies with real-world application that makes a difference in the lives of your students.
The craft of teaching is complex. As part of our program, teachers learn more about how to make teaching and leadership moves, measure their impact, and continue to grow and thrive as educators.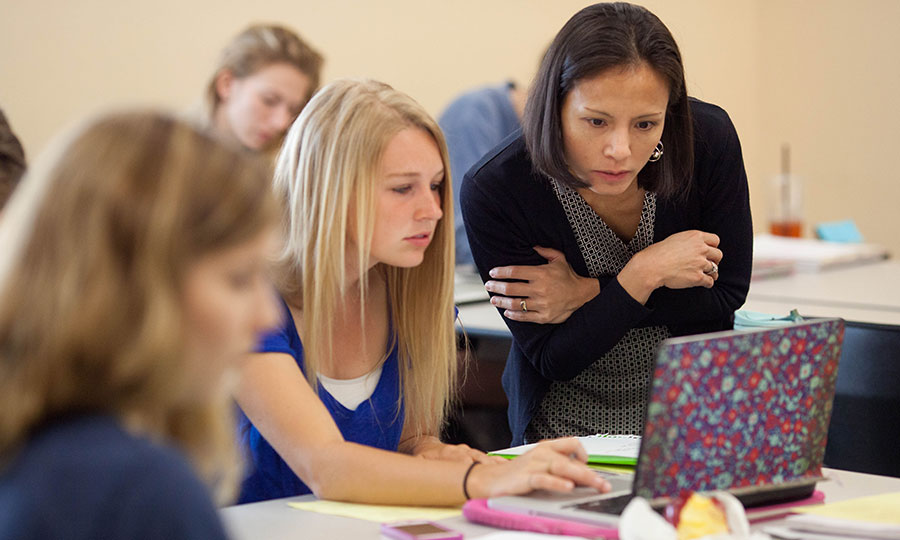 Exceptional Faculty
Our professors are experts in the field, with experiences as teachers and leaders, as well as experienced university faculty. That mix of field experience and university expertise provides our students with relevant content in an adult learning environment that is rich in best practices that will build your capacity to teach and lead.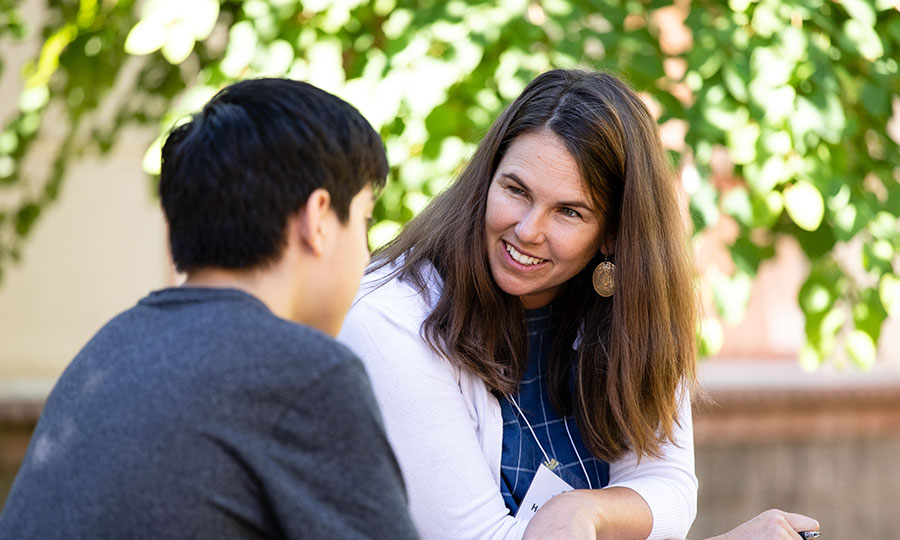 Our Philosophy
George Fox University's education programs prepare graduates to think critically, transform practice and promote justice. Here are short explanations of each principle:
Think Critically: Use evidence to question how things are done and imagine new possibilities
Transform Practice: Rethink how you teach to help change the system, improve student outcomes, and bring hope
Promote Justice: Advocate for the needs of all students; teach and model love and care for others
Questions?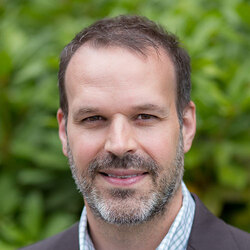 Admissions Counselor, Graduate Education Programs