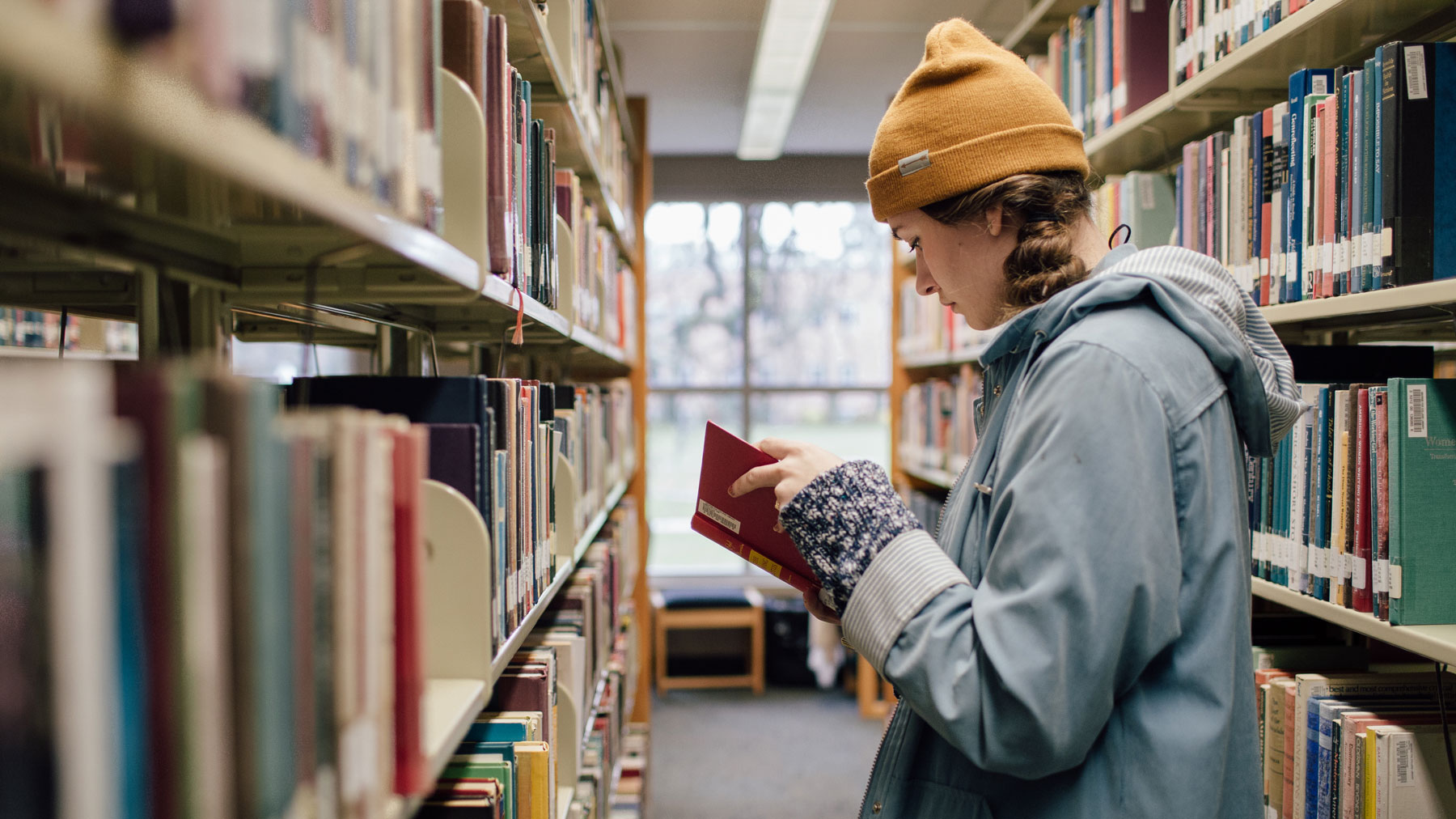 Undecided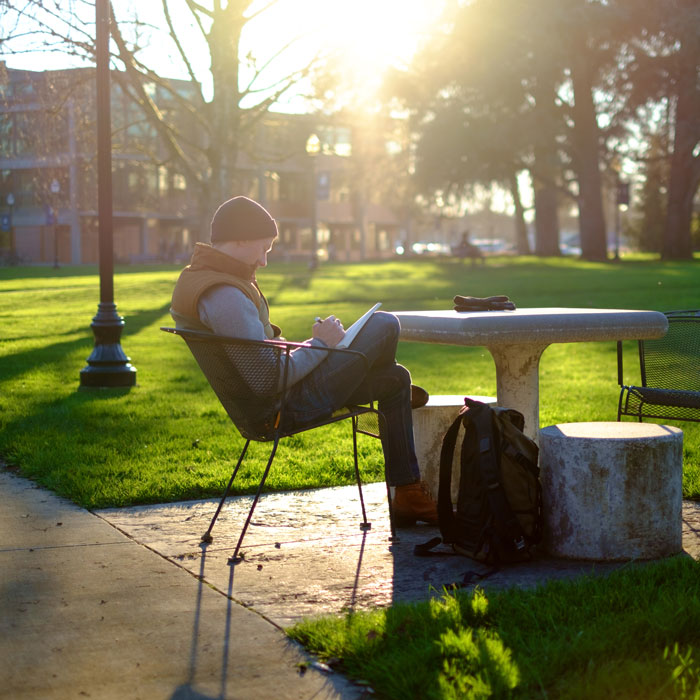 Not sure what to study in college?

That's awesome!
College is a time for exploration, and we have so much for you to try.
College is a journey. You're here to grow as a person, try new things and explore beyond the six subjects you've been learning since kindergarten. Plus, helping students discover God's call on their lives is the reason George Fox University exists.
We can help you find the hope and the future you're created for!
Want to know a secret?
Though it seems like everyone around you has everything figured out – what they want to study, the job they want to pursue, and more – that's not always true.
More than one in eight George Fox students enter college undeclared, and the vast majority of all college students change their major at least once.
In fact, waiting to declare your major or changing it after you declare can actually increase your likelihood to graduate (Inside Higher Ed). So, don't worry! You're not behind. You're on the exactly right, perfect path.
Yes,
you can graduate in 4 years if you enter college undeclared.
A little-known fact: Because all freshmen are primarily taking general education courses whether they know their major or not, you don't really need to declare a major until some point during your sophomore year.
Consider this your opportunity to take a class in an area you've never studied before – like sociology, theology or computer science. Any of those intro courses will satisfy general education requirements AND can help you get closer to finding a major you love.
George Fox offers more than 60 undergraduate academic programs, which means there's something here for everyone — including you!
Did You Know?
George Fox offers a one-credit course every semester that can help you decide on a major. Sign up for CPAS 214: Discover Your Calling when you register for classes!
How

Do You Choose a Major?

Not sure what you want to study? Or maybe you're experiencing the opposite … you're interested in everything. Either way, once you're a student on campus, you can head straight to the experts! Our Career & Academic Planning Center staff is trained and equipped to help you discover where your unique strengths collide with your deepest passions – that's the sweet spot for your major and your future career.
Meet the 4:3 Plan!
The Career & Academic Planning Center staff can help you create your own customized 4:3 Plan to use the four academic years and three summers in between to help you:
Integrate academic and career planning as a student
Secure internships to give you hands-on learning
Graduate on time
Be equipped for life after graduation
Did You Know?
All George Fox students take the StrengthsFinder assessment before starting at George Fox. It'll give you a head start on understanding where you'll thrive personally and professionally and set the foundation for your LIBA 100 course where all new students explore how their strengths impact their social, spiritual, academic and vocational pursuits.
Anna Gallagher, Class of 2021
Lucky for me, the super talented advisors at the Career & Academic Planning Center were able to help me navigate through my passions, talents and priorities. I was so scared to not know what I wanted to do that I attempted to fool people into thinking I wanted to do everything. This only left me frustrated, tired and confused until I was able to finally set my pride aside and ask for help … I had no idea when I signed up for classes the fall semester of freshman year that I wanted to study communications.
Sample Freshman Class Schedule for Undeclared Students
Fall Semester
Knowing and Being Known (LIBA 100)
I Believe (THEO 101)
Social science general education requirement
Math general education requirement
Discover Your Calling (CPAS 214)
Course in a major you're interested in
Spring Semester
Introduction to Communication (COMM 100)
I Believe (THEO 102)
History or political science general education requirement
Natural science general education requirement
Course in a major you're interested in