Pre-Dental Program
If dentistry is your career of choice, George Fox offers majors that meet the prerequisites to get admitted to any dental school in the region – and the majority nationwide.
You'll most likely major in biology or biochemistry, but you can choose any academic major we offer as long as you take certain specific courses required of your dental school of choice. The beauty is, you'll have an academic advisor by your side to help chart your academic journey. You won't go this alone!
For your part, you'll need to meet the minimal entrance requirements to dental school, earn good grades (3.5 GPA or above), and perform well on the national Dental Admission Test (DAT), usually taken in the spring of your junior year.
As for our part, we offer undergraduate research and clinical job-shadowing opportunities. Many of our students engage in clinical research, both at the university and at Oregon Health & Science University.
In addition to offering the prerequisite courses you need to prepare you professionally, we approach science and faith as lessons that support each other, and we teach from that perspective. We are the largest Christian college in the Northwest to offer a pre-dental program.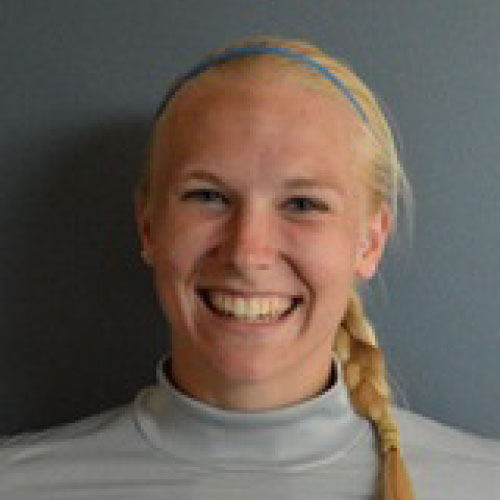 Ally Swanson
Dental student, OHSU School of Dentistry
My time at George Fox prepared me very well for dental school. I was consistently challenged and supported by my professors when I expressed my desire to pursue dentistry.
What

Will I Study?

Even though specific requirements differ with each dental school, the requirements generally include courses in:
Biology (general biology, microbiology, human anatomy and physiology)
Chemistry (general chemistry, organic chemistry and biochemistry)
Physics (general physics), and
English (composition)
As getting into dental school is competitive, you should choose electives that will demonstrate your knowledge and dedication to learning. Select your major based on what you enjoy and where you'll thrive academically.
Although you may major in any discipline, the majority of pre-dental students major in biology or biochemistry, which provide the foundational sciences required for admission to most dental schools.
You should also focus on learning as much as you can about medicine, ethics, etc., from physicians, local hospitals, and other health professionals. Shadowing a physician or dentist can be helpful in determining whether you would really like to have a career in that profession. A significant number of these hours are expected by admissions committees to demonstrate that you clearly understand the expectations of the profession.
Bachelors (BS) in Biology Requirements
×
Biology Core Requirements (18 hours)
Biology Upper-Division Electives (16 hours)
Complete at least one course from each of the following groups.
Courses listed in two groups may meet requirements for both groups. (For example, if BIOL 390 is taken to meet the Diversity requirement then it may also fulfill the Processes requirement as well.)
Choose one of the following:
Physical Sciences (16 hours)
Quantitative Skills (6-8 hours)
Complete the following:
An introduction to probability and statistics with content and application directed toward the natural and physical sciences. Topics to be covered include methods of describing data, probability, random variables and their distributions, estimation, hypothesis testing, linearregression, and correlation. Prerequisite: MATH 180 College Algebra or equivalent.
Choose one of the following:
A foundational course for the study of computer science and information systems. The course covers an overview of programming methodology and gives the student an ability to write computer programs using standard style and structure. Programming projects are completed in one or more high-level languages. Additional course fee is required. Prerequisite: High school algebra or equivalent.
The class is a study of limits limits of functions, applications of derivatives, and an introduction to integration. Prerequisite: MATH 190 Precalculus Mathematics or equivalent.
Students can petition the department thesis committee by the end of the fall semester of their junior year for permission to do original research as part of their degree requirement. Students allowed to pursue the thesis option must:
Complete an acceptable research proposal and the Research Methods course (BIOL 384) by the end of the spring semester of the junior year.
Take up to 4 hours of Biological Research (BIOL 465) between the spring semester of their junior year and graduation, and Senior Thesis (BIOL 496) during the spring semester of their senior year.
Complete a written thesis acceptable to the thesis committee by April 1 of their senior year.
Prepare a poster and give an oral presentation of their research prior to graduation.
The department considers this an honor to be noted on the student's transcript. The thesis is designed to enhance a student's preparation for graduate or professional school.