History Major (BA)
At George Fox, the study of history involves so much more than simply learning about the past. We are dedicated to helping our majors become thoughtful, mature Christian thinkers who can contribute to their world in a variety of professions. As we see it, the study of history reveals the complexity of human affairs and Christ's redemptive work.
A 42-credit-hour program, the history major only requires three courses, leaving room for plenty of elective classes. This allows you to customize your degree and focus on the areas of the discipline that appeal most to you. It also means you may add a second major or minor in a different field, giving you a well-rounded, eclectic college experience!
Concentration
Understanding political context, ideologies and action as drivers throughout time is essential for truly understanding the history of our nation and world, from ancient times through today and into the future. In our politics concentration, you will dive deep into topics that include American institutions, law, international relations, comparative government, peace studies, political theory and public policy.
Why

Study History at George Fox?
Our program offers a Christ-centered education. By studying history, we understand better the need for Christ-centered lives and a Christ-centered culture.

We offer flexible programs designed to meet your interests and career goals. This means that each student in the program works with a faculty advisor to design a major that specifically fits his or her future goals, whether that be a career in public history, academia, law, education, business, or wherever else God leads.

You will be taught by a talented, award-winning faculty. We are a department of professional historians who are scholars in our fields and also excellent teachers. Multiple professors have won George Fox's undergraduate professor of the year award, as well as national awards.

Our program offers a broad selection of courses. Compared to other institutions of our size, we offer a considerable variety of classes over an extensive chronological and geographical range. Our faculty also employ various pedagogical methods, including role-immersion. Why just read about it when you can act it out?

You will have numerous study abroad and internship possibilities. Study for a semester in England, Lithuania, the Middle East, or one of many other locales. Spend a semester in Washington, DC, as an intern for a senator. Or intern at a local archive or museum, or work on an archeological dig. These are just a few of the exciting opportunities we encourage you to check out!

As a History major, you have the option to join George Fox University's honors program. This great books program will allow you to engage in active discussions with your peers and provide you with a challenging academic journey that informs your mind and deepens your spiritual walk.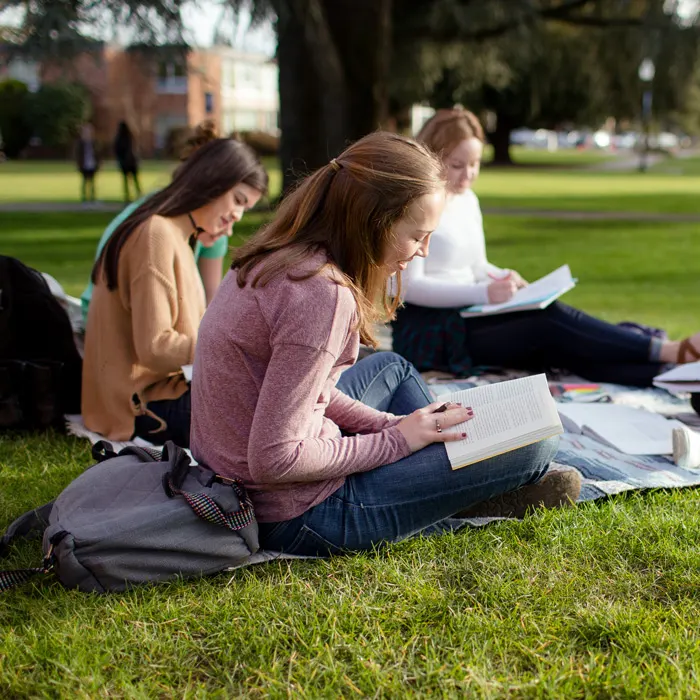 What

will I Study?

In our department, you can go all over the world in your studies, getting a bird's-eye-view of the world throughout time. Other topics of study include:
The basic skills, methods and resources for how to become a historical scholar
The study of Christianity throughout history, including its historical context and its relationship to the surrounding cultures
Supervised experiences in museums, historical societies, and government agencies
Individualized study or supervised research in an area of special interest to the student which is outside the regular offerings of the major
Directed research on peace subjects, both current and historical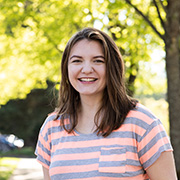 I found mentors and role models in my history professors, and I was stretched and challenged academically. Even as I worked on intimidating research projects, I couldn't help but feel thrilled because I really love what I was studying. George Fox gave me a very holistic experience. My mind, heart and spirit all grew.
What's

after George Fox

Our history graduates work in a wide range of jobs. Typically, they find positions in fields that depend upon their training in data analysis and interpretation, organization of ideas, logical thinking, problem solving, and compelling verbal and written communication. Whether you wish to teach, go into law, or find work in the business world, a history major will get you off to a strong start.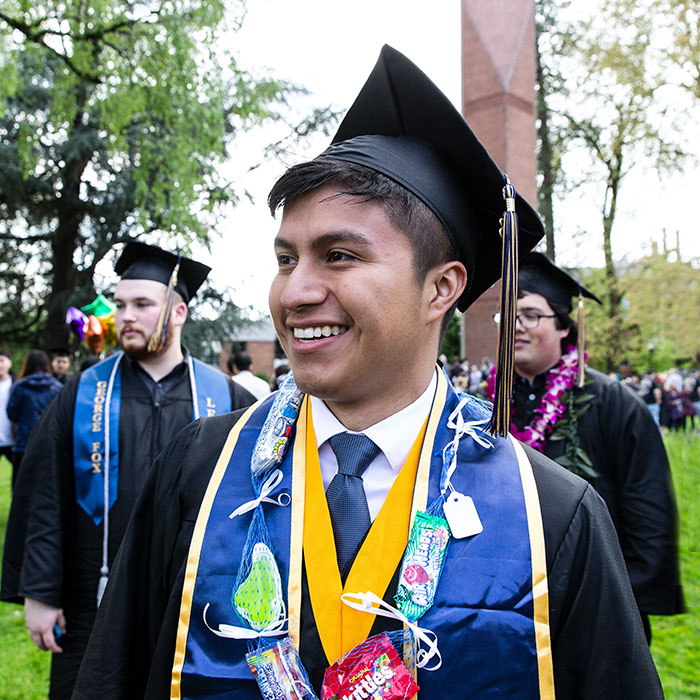 Jobs
Education Program Assistant, Fosterfields Living Historical Farm
Historical Interpreter, Andersonville National Historic Site
Country Director at Large, Mercy Corps
Child Sponsorship Director, AOET-USA
Faculty Librarian, Seattle Pacific University
Professor of History, George Fox University
Research Assistant, Center for African Studies at University of Basel
Missionary in Papua New Guinea, Wycliffe Bible Translators
Attorney at Law, Gaukroger Law PC
CEO, Tenacity Health
CFO/VP, Tektronix
Global Account Executive, InterCall
Strategy & Business Operations Manager, Nike
Internships
Public History Internship, Evergreen Aviation Museum
Independent Summer Research Projects, funded by the Richter Program
Teaching and Research Assistantships with faculty members
Study Abroad, Oxford University
Public History Internship, High Desert Museum
Public History Internship, Oregon Trail Museum
Graduate Schools
Cambridge University
Georgetown University Law Center
Georgia State University
Harvard Divinity School
Indiana University
Lewis and Clark Law School
London School of Economics
Purdue University
University of Leicester (UK)
University of Manchester (UK)
University of Notre Dame
University of Oregon
University of Southern California
University of Sheffield (UK)
University of St. Andrews (UK)
University of Virginia
University of Washington
Willamette University
Steinhorst Honored for Work at Historic Site
As the nation marks the 150th anniversary of the American Civil War, a George Fox University history graduate is helping plan events at one of the war's most somber sites.
"This is an amazing opportunity – some of it is heartbreaking – but it is very fulfilling," says Stephanie Steinhorst (G05). "I'm in a perfect position."
Daily, Steinhorst walks the grounds of the Camp Sumter Prison, now more commonly called Andersonville Prison, where nearly 13,000 Union soldiers died. She's in her third year with the National Park Service at the Andersonville National Historic Site in Georgia, working in the Interpretation and Education Division.