Are you one of those people who can stand in front of a painting and completely lose track of time, getting lost in every brush stroke of a genius? Are you fascinated by art movements over the centuries that helped shape the course of culture? Perhaps you want to take this love of art into your career as a teacher or gallery curator? 
If so, George Fox's 21-semester-hour art history minor is your ideal course of study. It provides a broad overview of the history of art, requiring you to take art history survey courses that cover the arts before and after 1450.
Ultimately, the curriculum will prepare you not only for gallery- or art-related careers, but for graduate studies and teaching opportunities as well.
What

will I Study?

Core courses you will take include:
Art History Survey to 1450, in which you will study the concepts of art theory and practice as reflected in culturally and historically significant paintings, sculptures, architecture and other art forms from prehistoric times to 1450
Art History Survey from 1450, which covers art theory and practice from 1450 to the present
Art Topics in History, which takes an in-depth look at a specific era or group found within Western art, such as studies in the Baroque and Rococo periods, the Renaissance, or women in art
Twentieth-Century Art, which examines the relationship between art and Western culture in the 20th century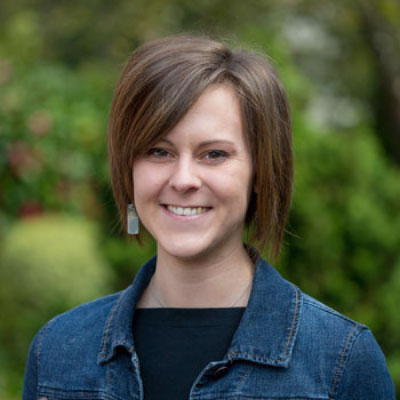 Brenna Brutscher ('16)
Arts Program Specialist, Corban University
The art program at George Fox taught me more about what it means to be a human. The range of human expression through visual matter is nothing short of breathtaking and has taught me new levels of what it means to truly feel and be present in life.