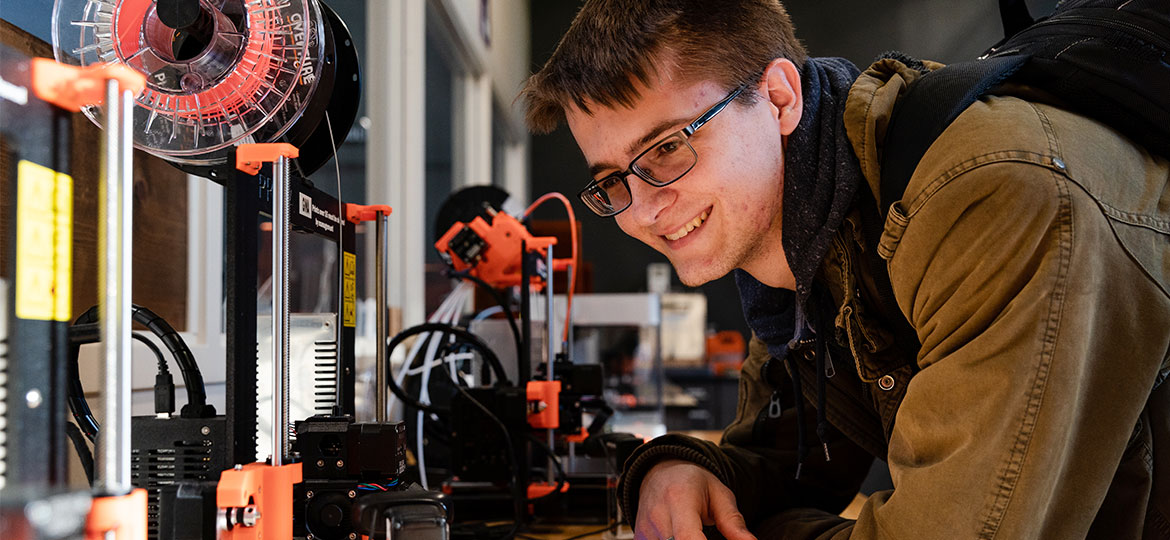 Engineering Senior Design
Imagine designing a product that proves useful to a major corporation. As a George Fox engineering student, you'll get that very privilege as part of the department's capstone Senior Design course, taken in the fall and spring of your senior year.
Truly a
Capstone

Course

Truly a capstone course, Senior Design demands integration of knowledge from all areas of the curriculum, and projects require that students not only produce a design but a working prototype as well.

The project criteria include considerations such as economic, environmental, sustainability, manufacturability, ethical, health and safety, social, and political. Students are often surprised at all the "non-technical" issues that must be confronted and addressed.
Recent Projects
The senior design teams complete extensive projects while working closely with their industry sponsors. Their hard work is celebrated each year at the senior banquet, held at the Evergreen Aviation Museum. They make presentations to the engineering departments and sponsoring companies, as well as demonstrate their prototypes at the annual Engineering Expo.
Below are links to recent projects:
Industry Design Experience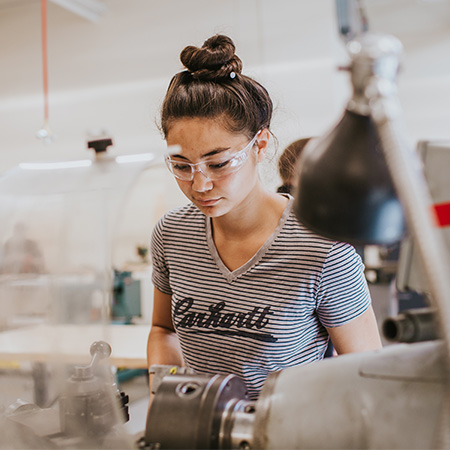 Senior Design I & II is a two-semester, four-credit-hour course with the following key features:
All the senior engineering students from the different concentrations are enrolled, forming interdisciplinary teams that operate like small companies.
The course is co-taught by engineering faculty from different disciplines.
Students work directly with the sponsoring company to identify design specifications and perform the investigation, to ensure a realistic industry design project.
Significant freedom is given to the student teams, while the engineering faculty and industry engineers are available for guidance.
Students give regular progress reports to the sponsoring company, the faculty, and each other.
Both the teams and individual students are assessed throughout the two semesters.
Prototypes are developed and fabricated by the students.
Final oral presentations and prototype demonstrations are given on campus and at the client's industrial site.
History
The university launched this unique design experience with the Xerox Corporation of Wilsonville, Oregon, in 2003-04, to create products that have real-world application for the company. George Fox's partnership with Xerox began with a drop-on-drum vision system that resulted in a more efficient, effective way of capturing images of ink droplets on its printer drums.
In 2005, students created an automated ink durability tester for Xerox that provided a simple and consistent method of testing and improving ink durability or scratch resistance. Then, in 2006, students built a fixture that allows Xerox to test the effects that load, velocity and temperature have on its various transfix roller and drum materials.
The engineering department has since expanded these partnerships to include other regional, national and international companies.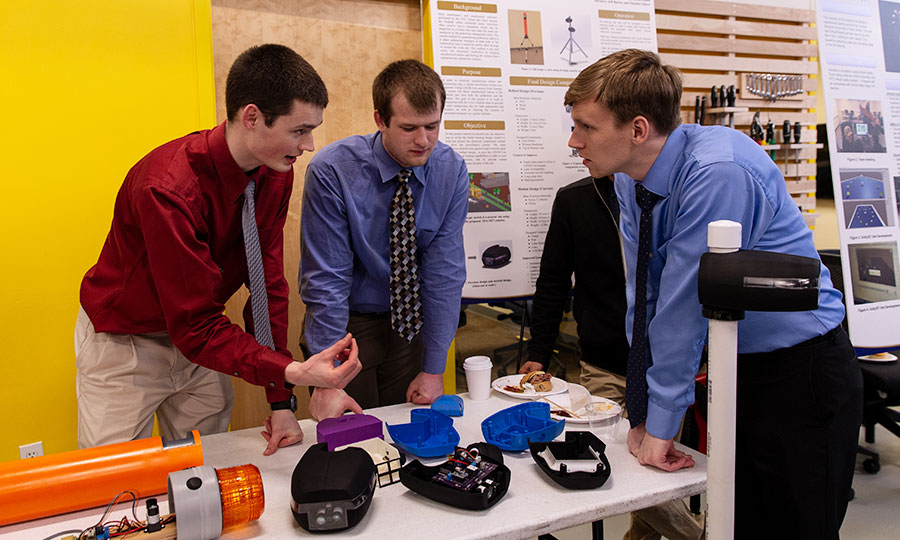 Senior Seminar
Senior engineering students are also enrolled in the Senior Seminar course, designed to present diverse topics, including subject matter that assists them with successfully completing their design projects. Some of the relevant seminar topics are project management, leadership and entrepreneuring, personal organization, professional etiquette, presentation skills, and persuasive reasoning.
The Senior Design course serves as an excellent place to measure the overall learning and progress of our students as well as the success of the George Fox engineering program.
Sponsoring Companies
The year-long project culminates in a working prototype built to spec for an industrial client. Projects have been performed with the following:
A-dec, Newberg, Oregon
Astronics Corp., Kirkland, Washington
Blount International, Portland, Oregon
Cascade Steel Rolling Mills, McMinnville, Oregon
Centrex Construction, Tigard, Oregon
Climax Portable Machining & Welding Systems, Newberg, Oregon
CUI, Tualatin, Oregon
Daimler Trucks North America, Portland, Oregon
Engineering Ministries International, Colorado Springs, Colorado
Garmin, Salem, Oregon
Intel Corp., Hillsboro, Oregon
Legacy Oregon Burn Center, Portland, Oregon
Mercedes Benz Technology, Troy, Michigan
Oregon Dept. of Fish & Wildlife, Salem, Oregon
PPM Technologies, Newberg, Oregon
Siemens, Lake Oswego, Oregon
Tektronix, Beaverton, Oregon
TZ Medical, Portland, Oregon
VAC Group, Sydney, Australia
Vibe Tech, Sheboygan, Wisconsin
Yamhill County Dept. of Public Works, McMinnville, Oregon
Xerox Corp., Wilsonville, Oregon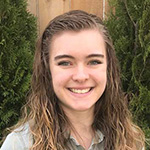 Grace Cupp
2021 Biomedical Engineering Graduate
My love of research and the study of the human body ultimately culminated in my Senior Design project. My team created a fully functioning vascular flow system similar to that in the human body. The system included an anatomically accurate rigid heart model and was really fun to create. My professors challenged me far beyond my comfort zone and provided me with the opportunity to discover my interests and strengths.