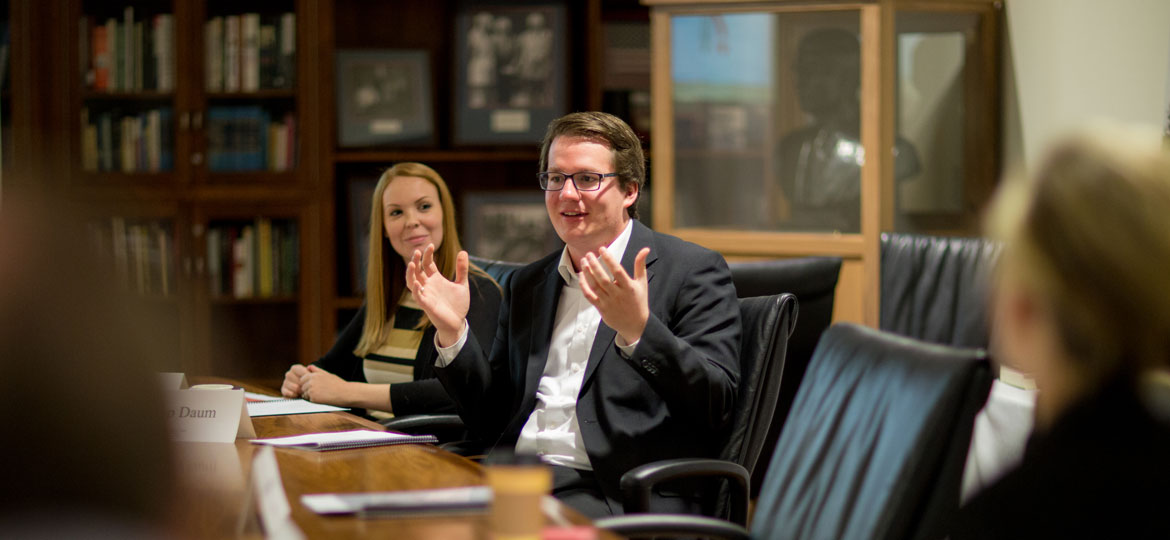 What Can You Do With A Project Management Degree?
Table of Contents
The Role of a Project Manager
Project managers carry out organizational changes to meet strategic objectives. They typically lead projects through the initiation, planning, execution and completion phases.
What Project Managers Do
As overseers of strategic projects, project managers are called upon to offer management expertise to an organization when it changes direction, new technology is implemented, or when layoffs, acquisitions or divestitures occur.
In all cases, communication, people management, team management, and organizational skills are essential. Technology competence is also a plus.
In general, project managers are tasked with:
Understanding and documenting requirements
Creating and organizing plans
Forming and managing a team to complete the requirements listed
Creating and managing the budget, timeline and scope of a project to make sure the tasks are completed as promised
Reporting to stakeholders
In short, they manage an organization's projects from beginning to end. Program managers, the next level up from a project manager, are tasked with managing multiple projects with multiple deliverables and teams.
Degree Requirements
Unlike many professional positions, there is no specific degree required to be a project manager. However, most hiring managers require or prefer that a candidate hold a bachelor's degree and/or Project Management Professional (PMP) certification.
Check out George Fox University's online bachelor's degree in project management
Those who wish to pursue a project management position within a specific industry, such as computer technology, art, advertising or design, may wish to pursue a degree in their career sector of choice to gain a better understanding of the discipline.
Certification
Certification isn't a requirement to gain employment, especially if an individual is transferring to a project management position within the same organization, but having a certificate does open doors. Hiring managers often list PMP or CAPM (Certified Associate Project Manager) certifications, earned through the Project Management Institute (PMI), as either a requirement or preference.
The following are descriptions of project and program management certifications offered through PMI, recognized as the industry leader in certification for the profession:
Project Management Professional (PMP): This certification validates a project manager's competence to lead and direct projects and teams.
Program Management Professional (PgMP): This certification is designed for those who manage multiple, complex projects to achieve strategic and organizational results.
Certified Associate in Project Management (CAPM): This certification demonstrates an individual's understanding of the fundamental knowledge, terminology and processes of effective project management.
Industries that Hire Project Managers
Large organizations, especially those who use technology strategically, frequently hire project managers, as do construction companies that do large-scale projects. A search for project management jobs online is likely to turn up a wide range of employers, from construction and lumber companies to the Salvation Army.
Project management skills lend themselves to many industries because of the job's focus on:
Understanding requirements
Communicating effectively
Organizing tasks
Working with teams to accomplish tasks
Problem solving, and
Staying focused
Job Titles Project Managers Hold
Generally, those hired in the field hold some variation of the following titles:
Project manager
Program manager
Portfolio manager
Technical manager
Systems engineer
Contracting officer
Commercial project manager
Business manager
Supervisor
General manager
Project coordinator
Event project manager
Communication specialist
Business development manager
Frequently, project and program managers have titles specific to the industry or company, such as software project manager or construction program manager.
Traits of a Successful Project Manager
As project managers are called upon to lead, strong leadership and organizational skills are a must. He or she must learn how to successfully juggle the roles of team leader, coworker and supervisor at the same time, which can present relational challenges with peers, so often they are an "office psychologist" who is available to help resolve conflicts and make tough decisions.
Project managers are also problem-solvers, as they are typically the person people turn to when a problem arises.
In addition to strong organizational skills, a successful project manager is adept at soft skills that include:
Accountability
Adaptability
Empathy
Decisiveness
Critical thinking
Work ethic
Ability to deal with stress
Strategic thinking
Ultimately, project management is all about teamwork, so being flexible, understanding and patient goes a long way toward success in the profession.
Salary Expectations
A project manager's salary will vary greatly, as variables such as location and work experience factor significantly in compensation. As of 2019, the annual mean wage for project management specialists and business operations specialists was between $67,000 and $116,000, according to the U.S. Bureau of Labor Statistics. The annual mean wage nationwide for the occupation is $80,200.
Is Project Management a Good Fit?
If you see yourself as a strong leader – and adept at handling the team dynamics and logistical challenges common to most tasks – a career in project management may be right for you.
The field also affords flexibility, as a wide range of employers representing multiple sectors of business consistently seek individuals to provide direction for given projects.