Rae Casey

,

PhD

Online Program Director, George Fox Connect

Associate Professor of Organizational Leadership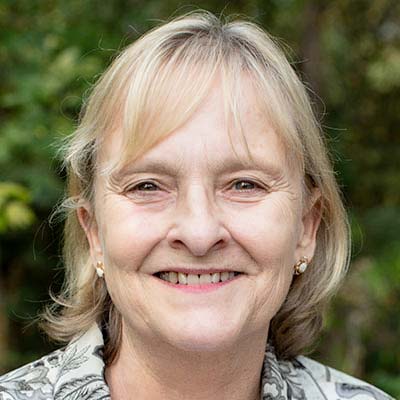 I began teaching at George Fox University in 2002. As a life-long learner, I had attended many different colleges and universities during my educational career, but when I came to George Fox I felt I had come home. I found learning in the Christ-centered environment spiritually uplifting and fulfilling, and appreciated the support fellow students and teachers provided. Completing both my bachelor's and master's degrees at George Fox was the right choice for me.
I enjoy teaching, both in the classroom and online. I believe that the adult degree programs we offer at George Fox University complement the experiences that our students bring to the table. And, because students are encouraged to apply the course concepts to their personal and work experiences and then share their insights with others, students learn not only the curriculum, but about themselves as people, managers, leaders and team members. Students comment that one of the best parts of the experience for them is the bonds they form in the cohort. I believe that the growth of a cohort-learning community provides busy adults the support they need when returning to school. For these reasons and more, I am honored and blessed to be part of the George Fox Connect/ADP faculty team.
Academic Background
PhD in education, University of Idaho, (Emphasis: Adult and Organizational Leadership and Learning)
MA, George Fox University, (Major: Management and Organizational Leadership)
BA, George Fox University, (Major: Management and Organizational Leadership)
Expertise and Research Interests
During my time at George Fox I have developed courses for a variety of classroom and online courses, as well as a training program for adjunct teachers. I worked as director of the adult degree programs in the Boise Center from 2008 until the center closed in 2013. My responsibilities in the Boise Center were informed by my experiences in the business world, where I worked for more than two decades prior to coming to George Fox.
I have recently completed a doctoral degree in education. For my doctoral research I chose to study online teaching and learning, specifically focusing on how teachers develop presence with their students in the online environment. My continuing research interests include ways to improve the practice of online teaching through teacher and student preparation and the improved use of technology online. 
Select Research Bibliography
Casey, R.  (2013). Developing presence in online undergraduate courses (Unpublished doctoral dissertation). University of Idaho, Idaho.
Casey, R. and Strom, B. T. (2008). Hybrid higher education: From theory to practice. Midwestern Scholars Conference (Indiana Wesleyan University), Indianapolis.
Primary Teaching Responsibilities
Outside the Classroom
My husband and I enjoy time together working around our home, where we are grateful to have the room to raise pet chickens, ducks, dogs, fish, and a cat, as well as a few fruit trees and a large garden every year. I love to cook, and the fresh food deliciously supports me in that hobby. I work with the local chapter of the Project Management Institute (PMI) to provide nonprofit organizations training in project management competencies, skills and techniques.
I also work with PMI International as an evaluator for various awards. I have recently accepted a board position with a startup nonprofit in Oregon. I am very involved in my church and have served in a variety of leadership roles, as well as participated with teams to complete special projects to update our constitution and organizational structure, and more recently to  improve our financial management processes. We enjoy family time with our three grown children and their families; I'm grateful that they have chosen to remain close. My sisters and I frequently enjoy time together over coffee, tea and my sister's favorite game, Scrabble.
Back to all adult degree program faculty