Holly Shelton

,

PhD

Assistant Professor of Rhetoric and Composition

Teaching and Research Interests
Multilingual Writing
Translingual literacy
Multimodel composition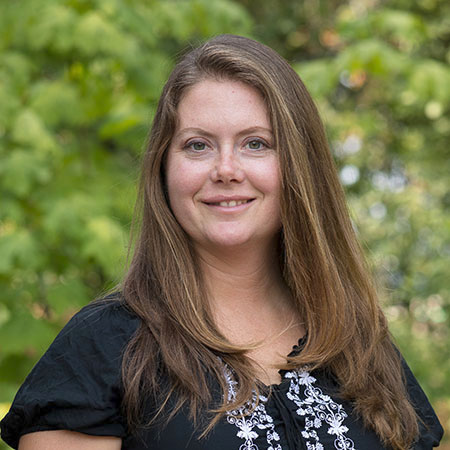 Holly Shelton joined the Department of Language and Literature as an assistant professor of rhetoric and composition in 2023.
She arrived with more than 15 years of teaching experience, most recently as an instructor at Westmont College (2022-2023) and University of Washington (2014-2022) with both the English Department writing programs and various College of the Environment units.
Prior to her more recent teaching assignments, she had the opportunity to teach overseas in Kazakhstan, Turkey and Chile. She has also traveled extensively to speak at conferences on rhetoric, composition and other topics related to writing and communication. Her areas of expertise include genre, multilingual writing, translingual literacy, and multimodal composition.
Shelton earned a PhD in language and rhetoric from the University of Washington (2021) and previously earned two master's degrees – in applied linguistics from Trinity Western University in Canada (2012) and in teaching English to speakers of other languages from the University of Washington (2010). She also holds a bachelor's degree in English from Washington State University (2007).
She lives in the Newberg area and enjoys kayaking, hiking, gaming, reading, attending local festivals, catching waves, swimming with a monofin (mermaiding), and trying something new every day.