Ben Hawkins

,

MA

Visiting Assistant Professor of English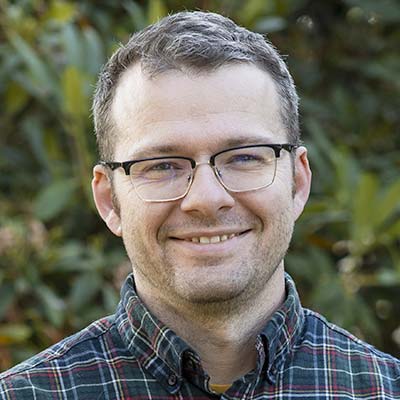 Ben Hawkins joined the university in 2022 as a visiting assistant professor of English. He was already a familiar face on campus, having taught as an adjunct instructor of composition and Honors Program Fellow at George Fox for the previous four years. In addition, Hawkins gained experience in the field as a writing center consultant (2015 to present) and as an adjunct instructor of composition (2016-17) at Portland State University.
He earned both a master's degree (2017) and a bachelor's degree (2013) in English from Portland State University. He lives in Newberg with his family and attends St. Peter's Catholic Church. Ben enjoys watching TV, playing video games, and maintaining a dilettantish affectation for poetry.