Brooks Lampe

,

PhD

Associate Professor of Language and Literature

Honors Teaching Fellow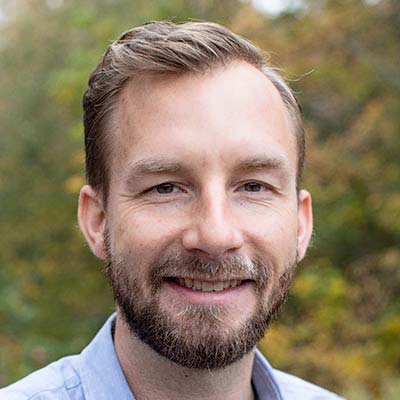 Brooks teaches in the Department of Language and Literature and in the George Fox Honors Program, and coordinates the Cornerstone writing course. He teaches the World Literature sequence, Studies in Literature, Caring for Words, and various honors courses.
He has served as the writing program director (2016-2021) and associate director of the Academic Resource Center (2017-2020). Before coming to George Fox, he taught at the University of Delaware and The Catholic University of America. He also served as coordinator for The Catholic University of America's Writing Center (2009-11).
Education
Brooks holds both a PhD (2014) and a master's degree (2007) in English language and literature, and a certificate in the History and Teaching of Rhetoric, from The Catholic University of America. He earned a bachelor's degree in literature from Patrick Henry College (2005).
Published Work
Brooks has published on the history and techniques of Surrealism in American poetry. His article, "The gold snake / coiled in the sun": George Hitchcock and Kayak Magazine," was published by Dada/Surrealism. From 2011 to 2021 he was the editor of Uut Poetry, an online poetry site that explores surrealist writing techniques.
At present, he is the poetry editor of Sehnsucht: The C.S. Lewis Journal. He has a forthcoming article on Thomas Hardy's Tess of the D'Urbervilles in Literature and Belief. His poems have appeared in numerous journals, including Peculiar Mormyrid, Bombfire, and Right Hand Pointing.
Personal Interests
Brooks spends his time running, writing, reading, listening to music, nature and urban hiking, and playing with his golden doodle. He dabbles in painting and photography. As a convert to Eastern Orthodoxy, Brooks loves to read books about Orthodox theology and the lives of the saints.