Melanie Springer Mock

,

PhD

Professor of English

Teaching and Writing Interests
Journalism
Creative nonfiction, including longform journalism
First-year writing
Cultural criticism
Melanie has taught a wide variety of courses for the English department, including First-Year Writing, Biography/Autobiography, Creative Nonfiction, International Women's Voices, Modern Novel, and Journalism.
She is most interested in creative nonfiction, autobiography and composition pedagogy. She helped found the school's Academic Resource Center (focused on writing tutorials from students for students) and has directed it for several years. Melanie is also the winner of George Fox's 2009 Faculty of the Year award and recipient of the 2014-15 Undergraduate Faculty Achievement Award for Research and Scholarship.
Published Work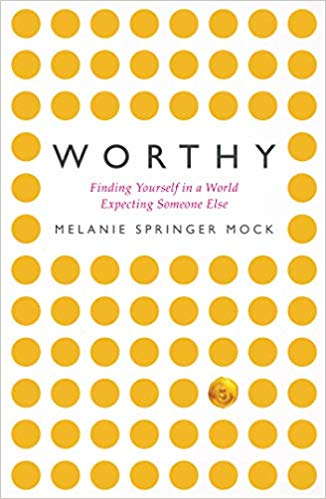 Melanie has published a number of books, including Worthy: Finding Yourself in a World Expecting Someone Else (Herald Press, 2018), and If Eve Only Knew: Freeing Yourself from Biblical Womanhood to Become Who God Expected You to Be (Chalice Press, 2015).
Melanie is also an accomplished essayist in both popular and academic presses. Her essays have appeared in Christian Feminism Today, Literary Mama, The Chronicle of Higher Education, Brain, Child, and The Oregonian, among other places. Much of her work focuses on her experiences parenting, feminism within Christian context, and writing theory.  
Education
Melanie earned her PhD at Oklahoma State University in 1999 with a concentration in composition and rhetoric and modern American literature. Her dissertation: "Journeys of God and Country: The Narrative of American Mennonite Conscientious Objectors and the Great War." She earned a master's degree in English literature from the University of Missouri-St. Louis in 1994 with a concentration in writing theory. Her thesis was entitled: "Evenings at the Bird and Baby: The Inklings as a Model For Contemporary Collaborative Theory."
Personal Interests
Melanie's non-academic interests include her two sons, Samuel and Benjamin, running, and watching good shows on television.