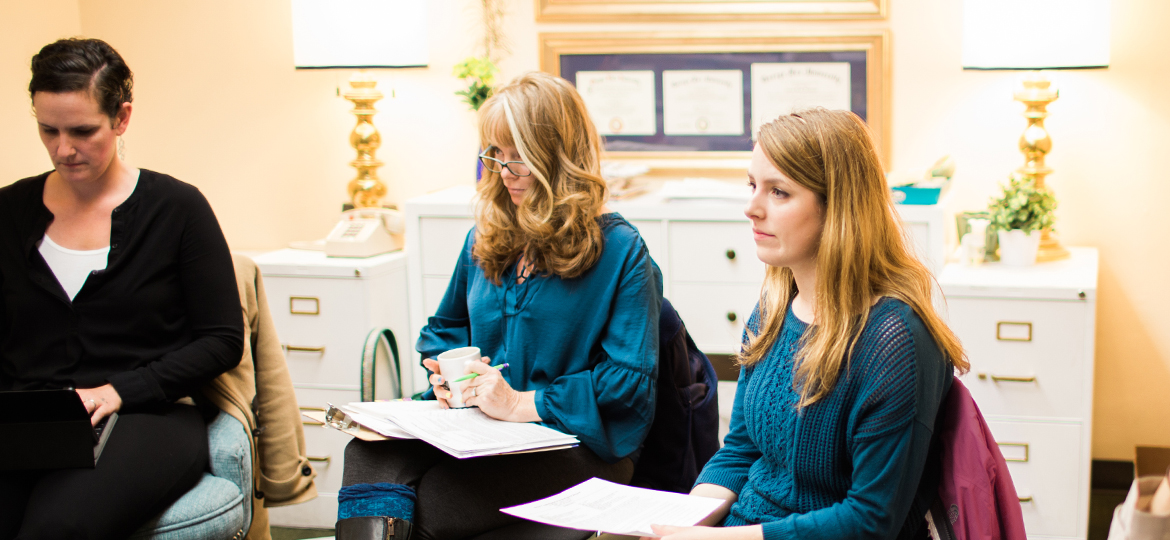 Clinical Practicums and Internships
Clinical training is a fundamental element of the George Fox PsyD program. As students complete their masters and doctoral degrees, they engage in hands-on practicum (field training) experiences at a wide range of locations. Among the possibilities are medical centers and clinics, K-12 public schools, college counseling centers, community mental health centers, and forensic placements. We also offer an APA-accredited integrated care internship program.
Students also complete a year-long internship during the fifth year of their program to culminate their doctoral training.
Practicum Placements
20%

Child & Adolescent

45%

Medical

15%

Community

20%

University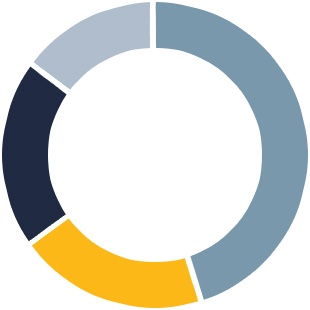 The clinical training program is highly structured and the development of clinical skill is sequential, graded in complexity and cumulative with each training year building on the previous experience.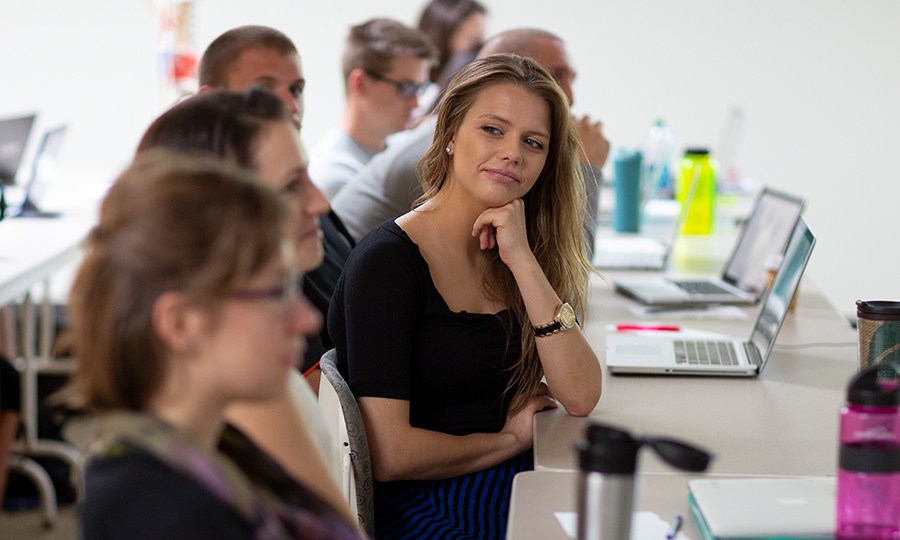 FIRST YEAR - Clinical Foundations
During the first year in the program, all students enroll in the Clinical Foundations course, which offers the opportunity to develop foundational skills through the use of lectures, skill-building, small-group meetings and individual feedback. All students have the opportunity to participate in simulated psychotherapy by providing services (10 sessions) to volunteering university undergraduates. All sessions are recorded and reviewed by the student, the teaching assistant and the professor.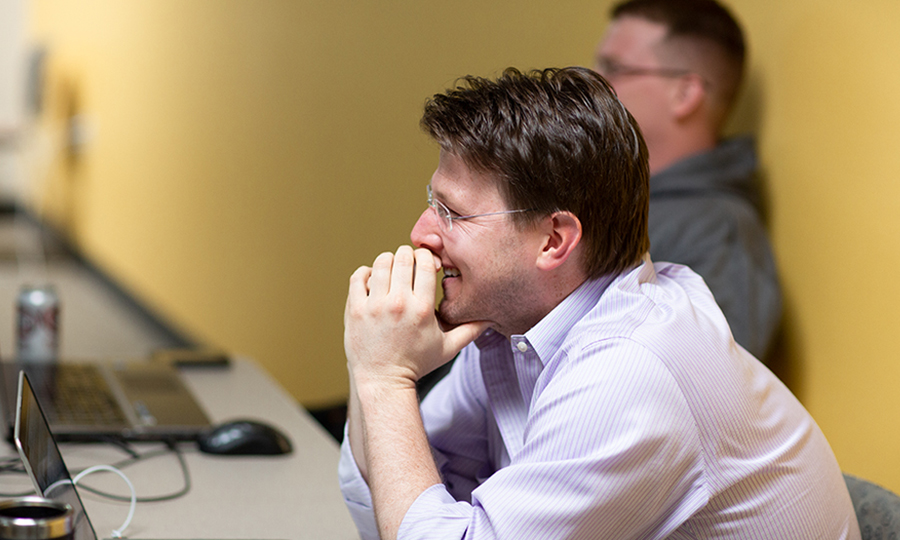 SECOND YEAR - Practicum I
Students have the opportunity to choose from a range of practicum sites and are encouraged to seek placements where they can work with a broad range of clients. In addition to their on-site practicum supervision, students continue to participate in on-campus training activities, including weekly small-group meetings led by a clinical mentor.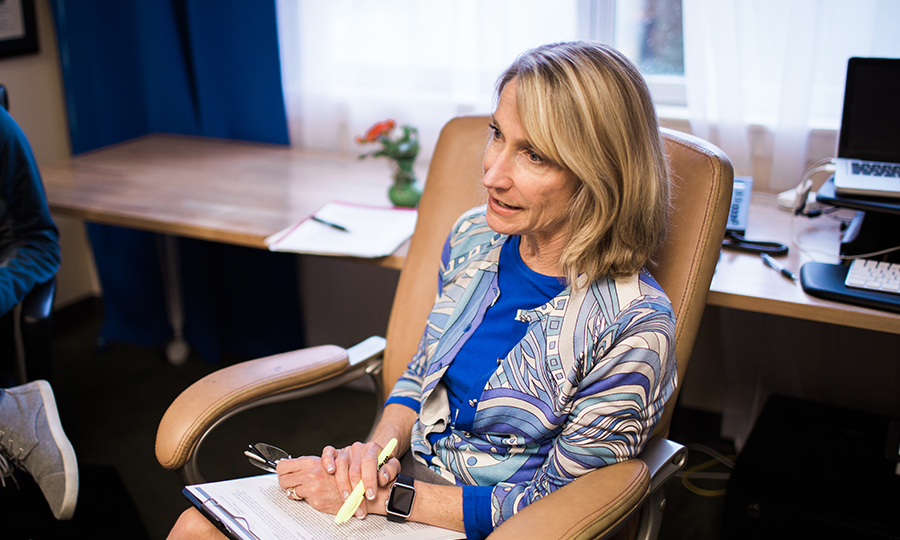 THIRD YEAR - Practicum II
Students gain experience in their particular area of interest, whether with a specific population (child, adolescent, adult) or a specific setting (medical, university). Students are encouraged to apply for practicum-training experiences based on their short- and long-term professional goals. Students continue to participate in on-campus training oversight activities.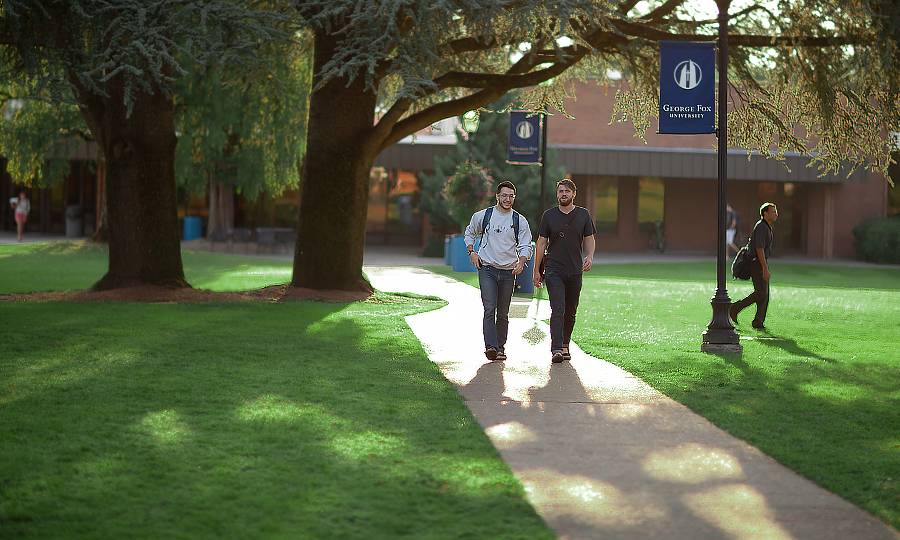 FOURTH YEAR - Pre-Internship
Students engage in training opportunities that will increase the breadth or depth of their clinical skills. Pre-interns continue to participate in on-campus training activities and begin providing oversight supervision to second-year students. During this year, students are also assisted with preparation for internship applications and placement.
FIFTH YEAR - Internship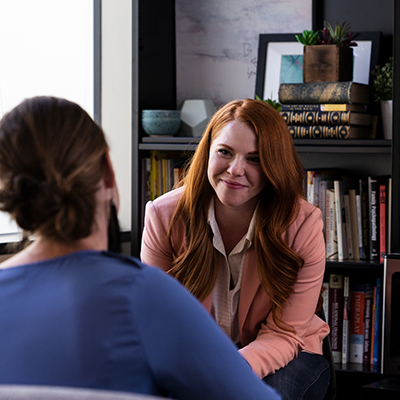 A student's internship is the culmination of the previous four years of training, and for most, is a full-time, one-year clinical placement with a stipend from the internship site. Internship training occurs at APA-accredited and APPIC-approved sites, including veteran hospitals, university counseling centers, medical centers, forensic hospitals and community mental health centers.
George Fox University's doctoral students are highly valued in the field and have practiced in a wide range of sites serving many demographics.
Past Internship Placements
George Fox University also offers its own APA-accredited integrated care internship program.
The Clinical Team Model
Providing Support from Practicum Through Internship
George Fox students receive additional training and support from clinical teams composed of six to eight students at various levels of training and faculty members, who serve as a clinical mentor for the academic year throughout their practicum experiences and pre-internship training. Teams are reorganized each calendar year, offering students exposure to a variety of supervision styles and case conceptualization models throughout their training.
A clinical mentor meets weekly with small groups of students at various levels of practicum training to enhance the clinical skills and professional growth of each student. Students present clinical cases and discuss diagnostic, therapeutic, ethical and case conceptualization issues with the team. The clinical mentor provides constructive feedback to enhance student clinical skills.
Pre-interns are trained in developmentally-appropriate supervision skills through a combination of academic coursework, weekly practice with Practicum I students, and oversight from their clinical mentor. They can apply the skills they've gained in their previous three years as they assist with supervision of Practicum I students.
Behavioral Health Center
The George Fox University Behavioral Health Center provides mental health services, including individual and couples therapy, mental health consultation, parenting intervention and diagnostic assessment to low-income and uninsured county residents.
Doctoral students provide these low-cost services and are supervised by a licensed psychologist. This collaboration provides hands-on clinical training opportunities for George Fox PsyD students, while providing a much-needed service to the community.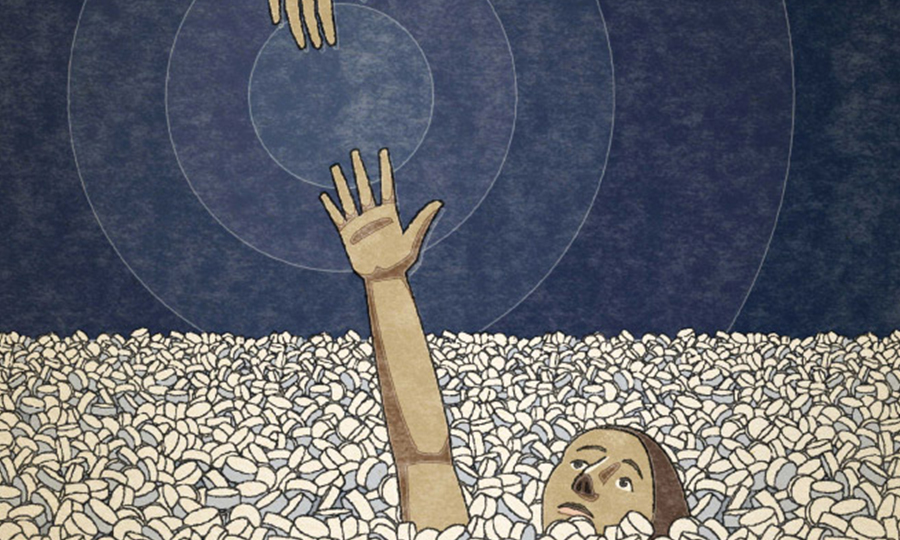 In the News: Taking Aim at the Opioid Epidemic
Empowered by a $1.2 million federal grant, George Fox doctor of psychology students provide grace-driven care to vulnerable communities in Oregon.