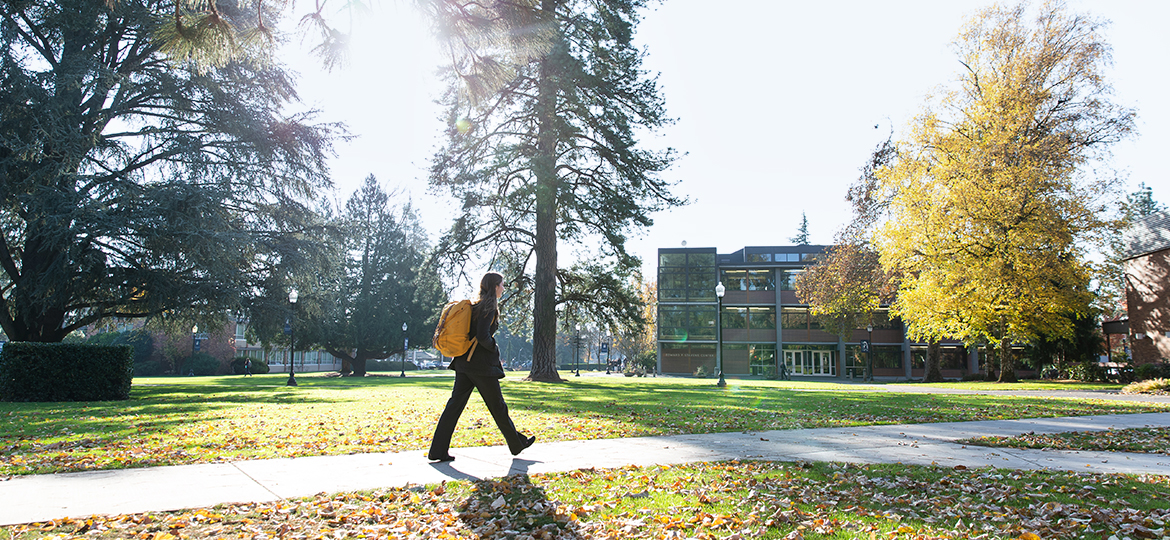 Transfer Credits
Incoming students may transfer up to 35 credit hours toward the Doctor of Psychology program from an accredited graduate school (transfer credit is not allowed toward practicum or internship requirements).
Since our program is foundationally built for our cohorts and the class schedules follow a recommended curriculum sequence, transferring in credit does not shorten the length of the program but does reduce course load and curriculum costs while in the program. At this time, we do not offer advanced standing for students who have already completed a master's degree. The faculty will consider transfer requests and evaluate transcripts once students are admitted into the PsyD program.
In addition to general George Fox University policies for transfer credit (see catalog), the following policies apply to transfer of graduate clinical psychology course credit:
General Policies
Only graduate courses with a grade of "B" or higher from an accredited institution may be considered for transfer credit.

Because of specific requirements for clinical psychology, courses in social work, counseling, etc., may not be transferable even though similar in title; content must be substantially equivalent. For transfer of credit to be granted, the student must demonstrate that he or she has completed work which is substantially equivalent to that required by the GSCP.

The Graduate School of Clinical Psychology does not accept transfer credit for pre-practicum, practicum, pre-internship or internship training.

Because psychology is a rapidly changing field, graduates need to have current knowledge for licensure. Therefore, the time period within which psychology courses will be transferred is limited as follows:

Seven years if within a degree program

Three years if not within a degree program

Partial transfer credit may be given for a course considered to be substantially equivalent in content, but not in scope or credit hours, to a course at George Fox University. If one credit hour or less is needed to complete the requirement, a student may enroll for an independent study project to complete the additional credit. Where more than one credit hour is needed, enrollment for partial credit in the particular course is usually required.
Transfer Limitations
Transfer credit is limited to 35 semester hours, of which 20 may be credited toward conferral of the master's degree. In addition, the following specific limits apply:
Transfer of psychology credit is limited to 30 semester hours.

Transfer of faith integration credits is limited to 10 semester hours and may also be affected by the residency requirement.

Transfer of elective psychology courses is limited to 12 semester hours.
Transfer Process
All transfer requests are initiated by the student with the following information to be provided in writing. The form can be obtained from the Graduate School of Clinical Psychology office or online.
One form should be completed for each course for which transfer is being requested. When completed, the form should be submitted to our office with the following information:
Course(s) taken (with quarter or semester hours designated)
Proposed Graduate School of Clinical Psychology course the transfer would satisfy
Supporting documentation, including transcript and syllabus
Once this information is received, it is reviewed by a faculty member teaching the course under consideration to ensure that, if transferred, the student will be at no disadvantage with others in her/his cohort. Full, partial or no transfer of course hours are the possible outcomes. If partial, the student should meet with the faculty reviewer and discuss what omitted portions of the course should be satisfied and how that can best be accomplished (see 5 above). Transfer requests are reviewed periodically throughout the school year.