Final Exams
For Traditional Undergraduate Students
Fall Semester: Dec. 11-15, 2023
Spring Semester: April 22-26, 2024
Official final exam room and time assignments are available to view within MyGeorgeFox or class.georgefox.edu by week five of the semester. Please be sure to check your final exam schedule early for any conflicts. You may review your schedule by going to MyGeorgeFox > Manage Classes > View My Exam Schedule.
The final exam schedule is constructed so as to minimize exam time conflicts in student, instructor and classroom schedules. However, conflicts are still possible. When assigning an exam room, priority is given to the room in which the class normally meets. Some exams, however, will be scheduled at a different location.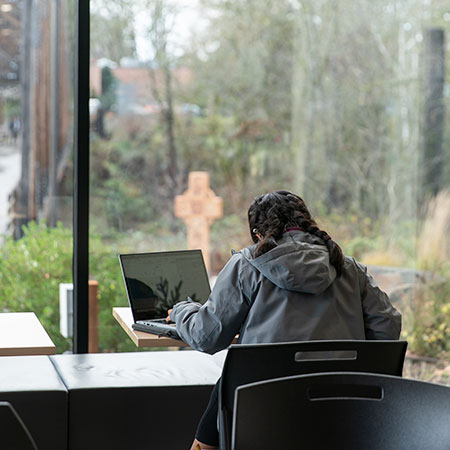 Students are required to take final exams at the time scheduled unless they have two exams scheduled at the same time or three or more exams in one day. In such cases, the student may make arrangements with a professor to reschedule at a mutually agreed-upon time. Students who wish to apply for a change of final time can do so by completing a Final Exam Modification Request Form (must be logged into George Fox email to access form).
Faculty may choose not to give a final exam at the scheduled time, but must use the time in another appropriate way (i.e., final lecture, unit test, oral presentations).
Study Day
Monday of finals week is designated "Study Day." There will be no scheduled classes, exams, co-curricular activities, music events, theatre events or athletic events, with the exception of prescheduled intercollegiate activities and final exams for evening classes which meet on Mondays. Review sessions may be organized at the request of students.