At a Glance
Dual
Licensure option (LPC and LMFT) - more
Accreditation
CACREP; approved by Oregon Board of Licensed Professional Counselors and Therapists
Format & Location
In-person at the Portland Center (near Tigard), virtual-synchronous options available
Cost per Semester Credit Hour
$760*
Tuition cost for entire program
$51,680*
* All stated financial information is subject to change. Financial aid available.
How will you use your degree to
Make an Impact?
Our program will equip you to provide counseling to individuals, couples, families and groups across the life cycle.
Upon completion of the program, you will be prepared to work in a wide variety of settings, whether private, institutional, community, faith-based or cross-cultural in nature. And you will have the option of working in private practice (group or individual), at profit and nonprofit organizations, in hospitals or at schools.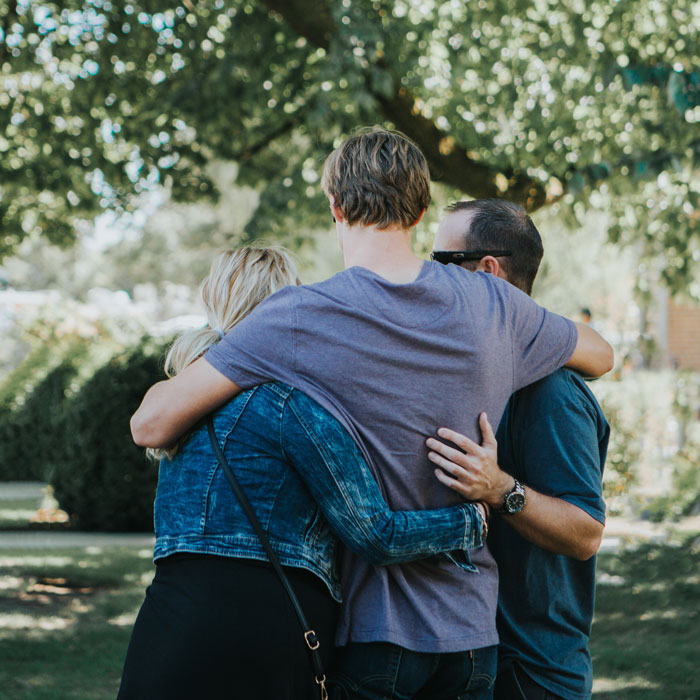 Program Philosophy
Our counseling programs are rooted in the belief that:
People are spiritual-psychological-physical-relational beings.
Marriage and family counselors need to be able to understand and articulate individual, couple, and family presenting problems and provide treatment from sound psychological and theological principles.
Marriage and family counselors need to possess the skills of a generalist and be equipped to work with a variety of clients and client modalities of diverse backgrounds and varied developmental stages across the life cycle.
Spiritual Integration
Because of George Fox University's identity as a Christian university, the programs in the Graduate School of Counseling are grounded in and shaped by our commitment to an integrated understanding of the Christian faith and mental health that embraces diversity and promotes justice.
Our approach to spiritual integration does not specifically prepare graduates to be Christian counselors or work at faith-based organizations.
All together, we believe it's our duty to prepare our students to know how to integrate the worldview of any person they work with, whether or not they share the same spiritual perspectives.
Licensure
The marriage, couple and family counseling master of arts degree is designed to prepare students to sit for dual licensure, both the national licensure exam to become a Licensed Professional Counselor (LPC), as well as the national licensure exam to become a Licensed Marriage and Family Therapist (LMFT) in Oregon. The opportunity to earn dual licensure is a unique and valuable feature of this program.
Program Advantages
Accredited by CACREP (Council for Accreditation of Counseling & Related Educational Programs)
Three- and four-year program options
Flexible schedules (day, evening and weekend classes) for working adults
An environment that encourages the integration of faith and learning
Full-time, accessible and widely trained faculty
Courses taught from a systemic perspective
Opportunities to interact with students who are pursuing other mental health professions
Conveniently located at our Portland Center (near Tigard)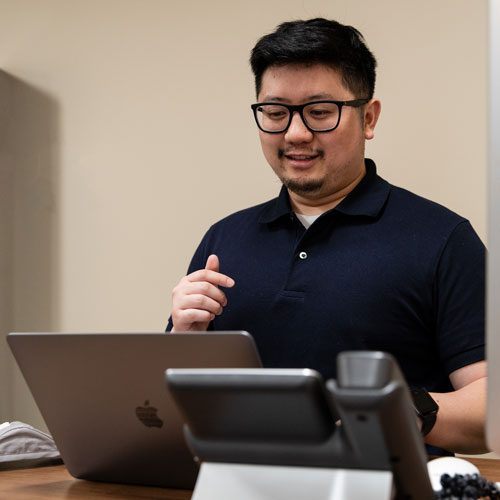 Program Requirements
The master's degree program requires a minimum of 68 semester hours of coursework for graduation. Of those hours, a minimum of 46 hours must be taken in resident study at George Fox University, and each student must complete a minimum of 20 hours of personal counseling/therapy as part of the program.
Students must also complete a 700-hour supervised clinical internship in marriage and family therapy that meets the currently articulated criteria for such training, with at least 270 hours of direct client contact. One-hundred and thirty-five of those 270 direct-client contact hours must be with couples and families.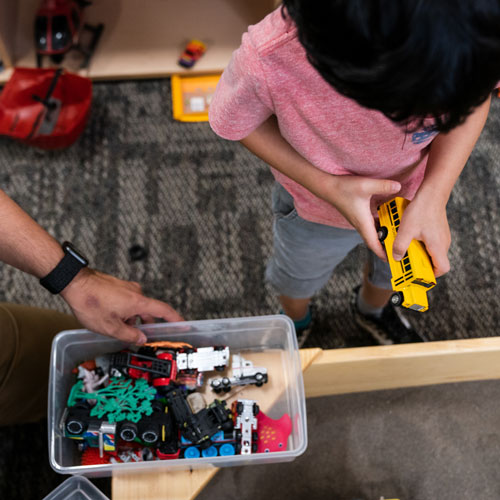 Play Therapy and Trauma Courses
As a student in our counseling program, you will have the opportunity to take introductory play therapy courses through the Northwest Center for Play Therapy Studies.
The center, directed by Dr. Daniel Sweeney, past president of the Association for Play Therapy and both author and coauthor of several books on play therapy and child therapy, hosts graduate courses in filial therapy, sandtray therapy and special topics courses, as well as biannual conferences offering workshops that attract presenters and participants from across the nation.
The Trauma Response Institute (TRI), directed by Dr. Anna Berardi, offers individual specialization classes in trauma response and a full 12-credit certificate program.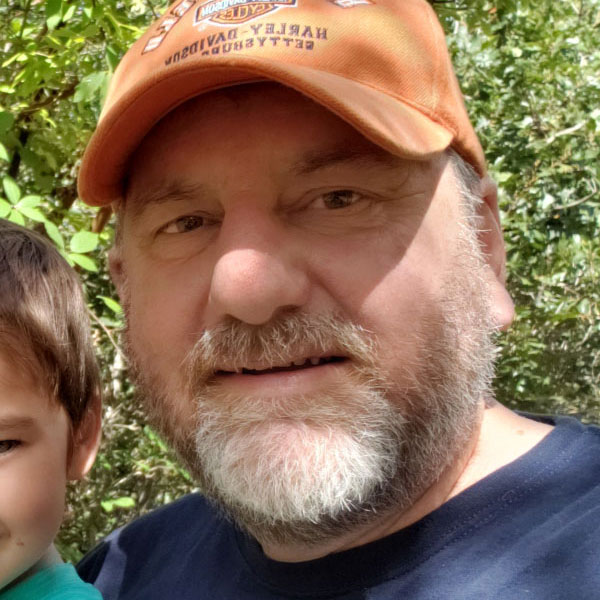 Why George Fox?
A Testimonial by Tim Ide
When I began George Fox's Marriage, Couple & Family Counseling program I had owned an electronic manufacturing business for 22 years. Some things had happened in my family that were dramatically assisted by a counselor, and while going through the process of therapy I gained a newfound respect for counseling. My own experience with a counselor was compelling as I realized that counseling is a process more than simply finding solutions to problems. I realized I was far more interested in working with people than machines at this stage in my life, so I was highly motivated to go back to school and get my counseling degree. 
I was able to keep working full time while completing the program. At times it was difficult getting acclimated to the academic discipline of school after being away for so long. I was initially intimidated by the idea of being in class with students who were younger than me. But in the end I found that age differences between students were not an issue. I had a really good experience in the program.
I chose George Fox because of its in-person class format. I considered online programs, but because counseling is such a human field I chose an in-person program, and George Fox's location and cost were a fit for me. I appreciate how the program shaped me as a person. Counseling is very relational. There is a lot of observation needed in terms of body language and expression, and you lose a lot of that online.
The counseling program at George Fox enhanced my empathy and really taught me that every person is going through something. 
During my internship and after graduation I had the opportunity to be a counselor for the population I really wanted to work with: kids, youth and families. The most fulfilling thing about my internship through George Fox, at Yamhill Family & Youth Programs, was the supervisors. All of them were right on point, and I know other students from George Fox would say the same thing about their supervisors. At the end of the day, great supervision was huge for me.
Tim Ide (M.A. '18)
Marriage, Couple & Family Counselor
Questions?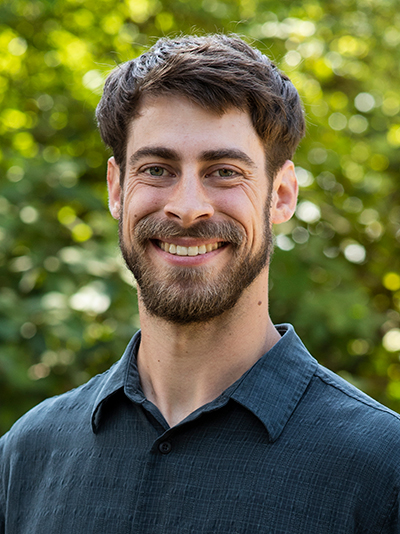 Admissions Counselor, Graduate Counseling Programs
Other Careers in
Behavioral Health
Not sure if counseling is right for you? George Fox also offers degrees in social work and psychology. Check out our other offerings on our Careers in Helping Professions page.