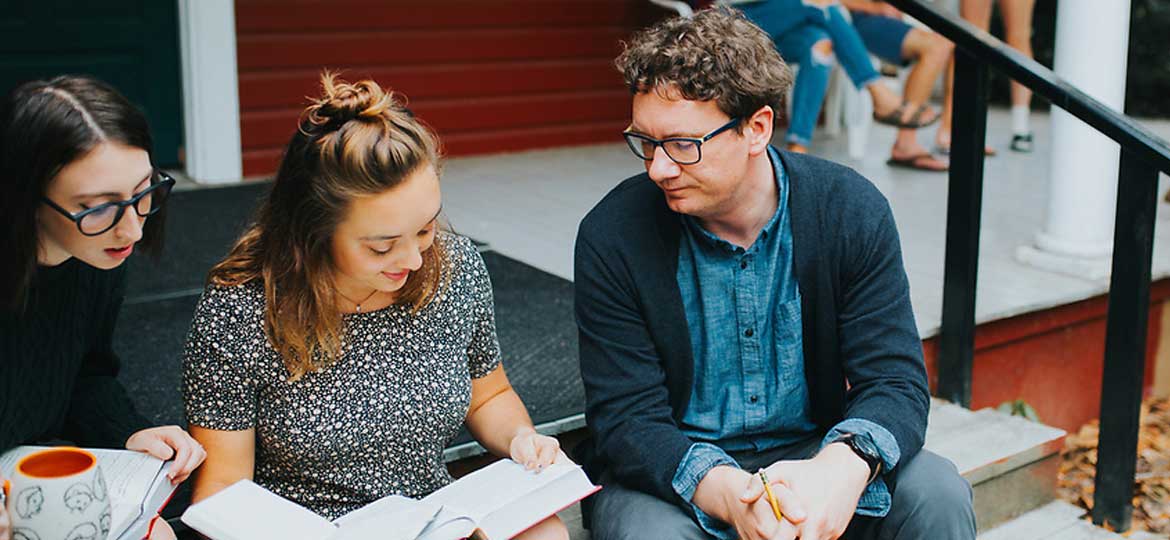 Alternative Credit
Alternative credit is a great way for students to build up credit at George Fox. This is credit you earn outside of your classes, and includes AP testing, CLEP tests, IB tests, and foreign language equivalencies. Students can earn up to 32 semester credits through these exams and/or non-classroom procedures.
AP
(Advanced Placement)

Tests

Did you complete a college-level course in high school and receive a qualifying score on your Advanced Placement Test? If yes, the George Fox AP policy grants you college credit! Your transcript will show the name of the AP test, the corresponding college course, and the number of credit hours received with the grade of "P." Official transcripts from the College Entrance Examination Board are required to receive AP credit.
CLEP
(College Level Examination Program)

Tests

The College Level Examination Program (CLEP) is a nationally recognized standardized testing through which university credit may be earned or your proficiency in a subject verified.

You may take the CLEP examinations any time before the end of your first semester of enrollment to prove your competency in a subject. This means you would receive the credit for a class rather than taking it at George Fox. CLEP subject examinations are not offered if you are concurrently enrolled in an equivalent course.
IB
(International Baccalaureate)

Tests

University credit may be granted in several subject areas to students who complete university-level work through the International Baccalaureate (IB) program in high school. A minimum score of five is required on High Level examinations for credit consideration. Students must provide a copy of their IB transcript to receive consideration. Credits awarded as a result of IB documentation will be accepted as transfer credit.
Foreign Language Equivalencies
If you feel proficient in a foreign language, you may complete the Oral Proficiency Interview and Writing Proficiency Test for academic credit. The procedure is standardized in order to assess global speaking ability, measuring language production holistically by determining patterns of strengths and weaknesses. The proficiency levels are established by the American Council for the Teaching of Foreign Language.
Ready to claim your college credits?
We're here to help! To get started with getting credit for the work you've already done, contact your admission counselor.